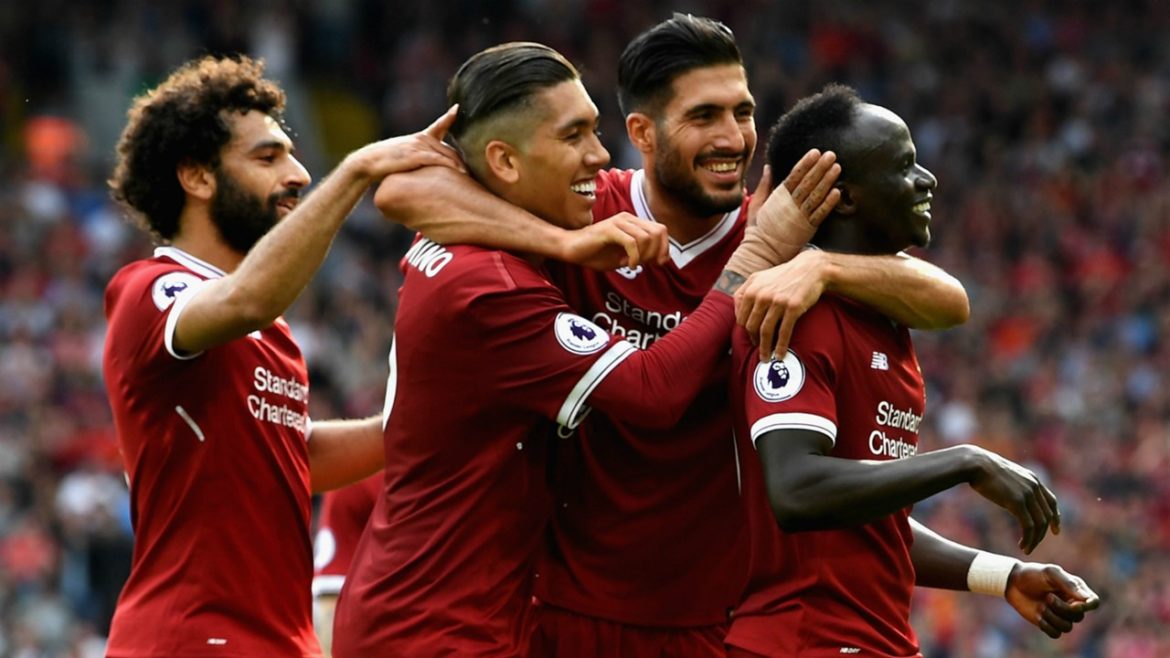 Well, that sucks – but as 40-1 outsiders as the start of the season you have to take the positives from even just making a final. Liverpool looked the better side, too, until Mo Salah went off injured after a typically snidey bit of play by Sergio Ramos, the master of the dark arts, who spent the entire game cheating in every marginal way possible; to the point where he was almost refereeing the game by the end. (The Guardian called his locking of Mo Salah's arm a judo move, and it sums him up. Video also shows him elbowing Loris Karius in the head off the ball, and playacting on about 15 other occasions.)
Madrid were the better team after Salah went off, but even then, the expected goals (xG) tallies only had them marginally ahead.
Karius had two absolutely horrible moments, in amongst some excellent saves. But obviously you can't need to make six saves just to outdo your own mistakes.
I won't slate him, however, as I think he has actually improved as a keeper this season, but probably to the point where, overall, he's still not quite good enough, and now has this huge psychological scar to overcome. You can't ignore the errors he made, but he doesn't need further punishment beyond what he himself knows. If you are still frothing at the mouth after his tearful apology to the travelling Kopites then you probably have a heart of stone.
Dejan Lovren, whom I've lost patience with in the past to the point of not wanting to see him in a red shirt again, was one of Liverpool's best players on the night, and I love how Jürgen Klopp sticks by players and rebuilds them. But Karius may be a step too far. Even so, I don't want to see any nasty scapegoating – he made errors. Shit happens. If he plays for Liverpool again he has my full support, even if it seems that an upgrade is needed.
As in the semifinal, Madrid benefited from some poor German goalkeeping. They are experienced, they are lucky, they are snidey and they cost about three times as much as Liverpool's squad, so there's no shame in losing to them; not least after Ramos did his best to "reduce" Salah (to tears). Sadio Mané and Salah were terrifying them, but once it was just Mané it was much easier for the Spaniards to deal with – although Mané still scored, hit the post and was unlucky in other instances.
Liverpool perhaps only qualified for the Champions League this season due to Emre Can's remarkable goal at Watford late last season, so for Gareth Bale to replicate it is a bitter irony. Fair play to him for that remarkable strike.
Final Fear
Until about three days before the final I felt quite relaxed about the prospect; relatively insouciant, as the Reds were not favourites, and so defeat wouldn't be anything to be ashamed of. But then the nerves kicked in, with the realisation that this could be a case of so close but so far.
My belief in the long-term future of the team under Jürgen Klopp was always going to remain strong. But it's rare to be 90 minutes away from winning what some describe as the second-biggest game in world football after the World Cup; and which, if the European Championships are to be seen as more important, can only rank 3rd in the world, at worst. Even winning a long-longed-for league title would be more of a slow burn, rather than the explosive nature of a final.
But it wasn't to be. Liverpool gave it their all, but without the main source of goals and the biggest threat on the break, it was made an almost impossible task.
The achievement of making the final as 40-1 outsiders was already in the bag. But even if Liverpool are 20% better next season, they still may not win the league (if Man City maintain their current levels, or even improve), and it just takes one bad game – maybe one bad half (or even just 10 bad minutes) – to crash out of the Champions League.
I knew that if the Reds won in Kyiv my body would produce enough adrenaline – along with endorphin, oxytocin, serotonin, and dopamine – to power me to write a blissed-out piece on what had just occurred, as if powered by 15 kilos of uncut cocaine. But it struck me that I would not be in the mood to write a post-mortem, and so spent the build-up to the final writing this piece (from now onwards), based on the huge sample size of the season.
This practice was also to stop my body producing too much adrenaline in advance of the final, which would have left my illness wiping me out. Equally, I couldn't help but get a churning gut this week any time I even just thought about the final, with a sense of nerves that, I felt, should not be there. I don't recall being nervous about the finals in the (largely) pre-Twitter era of 2005 and 2007. Back then, the world didn't have to end if you lost a big game. I was dreading Liverpool failing to overcome the mightiest team in modern European history, and yet all the pressure should have been on Real Madrid, with a wage bill so large they can't even afford to pay it.
It struck me that I was getting close to the dangerous psychological phenomenon of black-and-white thinking, even though I knew the bigger picture was far more broad. Black-and-white thinking narrows everything down to success or failure, win or lose – winner takes all – and while those things may feel true in the moment, things are rarely that clear-cut in life.
Indeed, football increasingly feels "must win", as if nothing exists afterwards other than the gaping chasm of a black hole where all your dreams are sucked in, forever and ever more.
Maybe it's worse now as players are more likely to agitate for a move if everything isn't perfect – as the über-rich clubs hoover up the talent to protect their own position – and there will be calls for managers to be sacked within the space of a couple of bad results, when in the old days you could probably last a couple of bad seasons (if they had some credit in the bank). Everything feels on a knife-edge all the time. It never used to feel to me that so much was always riding on any given game. Even if you can keep your shit together, everyone else out there will seem to lose theirs.
Losing is simply not winning. But these days it feels like it comes with its own additional punishment, beyond disappointment; almost like a relegation playoff, or even losing a promotion playoff. In both those cases there's a clear punishment: relegation, or being forced to stay in the lower league. But here, there is no punishment; Liverpool are already in the competition again next season.
Of course, we live in a punishment and blame society, where everyone has to pay for any kind of mistake, and so "heads must roll" if things aren't 100% perfect all of the time. (I wrote this before Loris Karius' nightmare in Kyiv, but again, won't blame him.)
Remember two years ago, when Liverpool had to win the Europa League to qualifying for the Champions League, and had the double whammy when losing? Well, this was the Champions League final, and Liverpool had already qualified via the league. This is a clear sign of progress, and the disaster that not being in the 2016/17 Champions League was painted as was, it transpired, just a minor inconvenience. This year, there was nothing to lose beyond not winning. There is a tomorrow.
The punishment, it seems, is the banter, the snide, the mockery. Everton fans will be in their element, like gimpish spotty virgins laughing at their friend who just got dumped, or dolts who failed their GCSEs laughing at someone who failed their PhD. You don't get to laugh when you haven't even been close to that level of achievement, as you're only doubling-down on your own far greater personal failings. Yeah, Liverpool lost in Kyiv. So, Everton fans, how was your season? Did you make any finals? Finish top four? Did you have exciting football, score lots of goals? How did all the money you spent work out for you?
But to me, as the ancient Stoic, Seneca, noted:
"We suffer more in imagination than in reality."
All week, my fear of losing was more powerful than the reality, which was hard to take, but not the end of the world.
Of course rival fans will revel in Liverpool losing, as you'd expect; I have no issue with that. And I don't choose to enter into banter with fans of other clubs when they struggle, and I steer clear of any when the Reds fall short in some way. But I think the utter mania of so many (online) Liverpool fans is that they are part of this very public banter exchange, and then it becomes far more personally devastating when the club loses a game, as they get to publicly humiliated on social media about it. And public disgrace is, to many, a punishment worse than death. (Pillories were removed as a punishment, in more bloodthirsty times, because it was too cruel. People fear humiliation more than physical injury. (See Jon Ronson's book on public shaming.)
In some ways it feels now-or-never as there are fewer opportunities to spring surprises in football. Even since Istanbul, football has changed. The Premier League, bar one season, has had no outsiders in the top four since 2005. And the Champions League seems to be whittling down to the usual suspects of Real Madrid and Bayern Munich.
So what are Liverpool losing, beyond the game? There's perhaps the increased likelihood of Emre Can leaving, although as the Reds had qualified already for next year's competition, maybe that doesn't change anything. It seems he was likely to leave either way, although I still hope he stays. But even then, while it would be better to have him than to not have him (especially when no fee can be received), it's not like he was missed in the run-in. Liverpool's season didn't cave in when Emre Can got injured, even though it coincided with when Adam Lallana and Alex Oxlade-Chamberlain were also injured.
I think when the club is lacking direction from the top (such as the ownership fiasco of a decade ago), or has a manager who is not quite up to the task (as four years ago), losing key players can be devastating. But if the infrastructure is good, and the manager is proven to be world-class and still cutting edge, then these things are usually less terminal. Based on budget, Liverpool shouldn't be reaching Champions League finals. But Klopp elevates the Reds.
When Liverpool finished 2nd in 2009 it was with Rafa Benítez at war with owners who refused to back him in that summer's transfer market, as funds vanished. When the Reds finished 2nd in 2014 it was with the well-known internal war that John Henry mentioned this week, where Michael Edwards was having to win battles over transfers with the manager (who, while a good coach, was poor in the transfer market). The club was pulling in two different directions.
Only since Klopp has arrived has everyone been pulling in the same direction. So finishing 2nd in Europe is not likely to result in an implosion, while this season's equivalent of the key player sold in 2009 and 2014 departed in January, to no subsequent alarm.
In the moment when Philippe Coutinho was set to leave the club, it felt like a disaster; unthinkable, even to me, that the club would not replace him in January. It felt too risky. And as much as I have been able, over the years, to quote the examples of "best players" Kevin Keegan and Ian Rush leaving – only for the team to get better – it's hard to see past the fog of impending doom in the moment an important player insists he is leaving. It's like thinking that you can't live without your beloved in the maelstrom of a breakup; but in truth you do tend to live on without them. It may sting for a while, but life goes on.
In a way Coutinho was only actually missed in the final, when Salah went off injured; but no one can say the Reds would have got there with Coutinho in the ranks. The pace of Oxlade-Chamberlain was lost as well, to mean that, with Salah taken out, there was only really Mané providing that searing speed.
Even Luis Suarez leaving led fairly directly to Liverpool getting Jürgen Klopp, which in turn turned Roberto Firmino from a "flop" into a beloved icon, and precipitated the arrival of Mané, whom many didn't want before (an outcry over his signing), then with fans thinking the Reds couldn't live without him (when he went to the African Cup of Nations), and that rolled into the arrival of Mo Salah, a player we had no idea we were gonna love so much.
Of course, Liverpool did not directly swap Suarez for Klopp, but Brendan Rodgers' inability to get the team to score more than a pitiful supply of goals in the following one-and-a-third seasons after the Uruguayan's departure (which was ample time, with leeway granted after the superb 2013/14 campaign) meant that Klopp was sought out.
That fallow 15-month period enabled the club some thinking time to analyse what was needed and to go out and get the best. I honestly don't think there's a manager better suited to the job.
As such, and in part down to the very nature of Jürgen Klopp, October 2015 marked the starting point of true joined-up thinking by FSG. Until then they'd given the fans a beloved icon who no longer at the cutting-edge of coaching and management (but whose appointment was necessary to drag the club out of a morass), having inherited a team not even in the Champions League and near the foot of the Premier League with Roy Hodgson in charge; and then, when hoping to appoint a young manager with an older director of football, ended up with just the former, whose initial transfer business (ins and outs) was so alarming it resulted in the formation of the much-maligned transfer committee, as a compromise was sought.
And for a young manager who claimed to improve players and work with youngsters, Rodgers actually improved very few players and integrated almost no youngsters over a consistent period of time, but did get an almighty burst out of half-a-dozen players for a six-month spell from December 2013 to May 2014 (a spell with no Europe and virtually no cup distractions). With that fulminating half-year, and with the largely soporific 15 months that followed, Rodgers' very mixed bag (not least his terrible record in Europe and poor record in the transfer market when driving deals) left the impression of a good manager, but not a great one. (And winning everything in a one-horse race in Scotland doesn't alter that.) The potential that saw him given the job was not an illusion, but he did not unify the club; indeed, it was cracking apart.
Klopp, by contrast, has yet to have a season in Europe with Liverpool where he wasn't taken the Reds to a final, and where league consistency has finally returned, given the club's first back-to-back 75-point league hauls in a decade, and only its second in the Premier League era. Klopp brought with him his experience of building a dynasty, as he essentially did at Dortmund, as well as winning experience in a major league. He brought with him a world-class record in collaboration. But the turnover and financial backing of the Rich Three is not easy to contend with.
It's therefore worth reflecting on what Liverpool have to look forward to, as even though this was an all-or-nothing end to the season, this does not signal the end of the 'Klopp project'. Far from it. This is just the start.
As such I thought it was worth recapping some of the points I've been making all season long, about the bigger picture – which would all remain true whether the Reds won or lost in Kyiv.
Remember, Liverpool had perhaps their toughest-ever start to a season on paper (if you include the two games against the 3rd-best team in Germany, as well as early games against the rest of the Big Six in England); had its worst-ever season for penalties when comparing the balance of how many goals were scored to how many were won (versus how many penalties were given away to goals conceded); had a superstar go on strike in August and January, who eventually got himself off to Barcelona; lost its assistant manager on the eve of a Champions League semi-final, having also lost another first-team coach in January. (Pep Lijnders moving into management, aged 35, in Holland.) It's hardly been a campaign blessed with good fortune.
Again, contrast the way the club has responded to the departure of its most bankable asset to Barcelona in 2014 and 2018. The club is absolutely unified behind Klopp and work in tandem with him to identify players to buy. As such, Liverpool will surely be a better team next season. And here are the reasons why:
Stability
While you can't necessarily set your watch by managerial patterns – such as Jose Mourinho's teams imploding in his third season, or Antonio Conte melting down over transfer issues – these things are also perhaps not entirely coincidental. So far Klopp has managed three clubs; the first two were for seven years each, and each time they outstripped expectations for a few full seasons after a slow-burning start of 2-3 years.
And the way he works means that unity should never be a problem. While Klopp yells at his players to the point of a near-aneurysm he also cajoles them, and is generally ultra-supportive. While his final season at Dortmund was something of a flame-out, it was not a total clusterfuck; their underlying stats were still good, and they turned things around after the halfway point. So in almost two decades of management Klopp has no record of losing the dressing room, and that very phenomenon seems to be behind a lot of situations turning sour for other managers. As such, we should not expect a boom-and-bust cycle, where the brief boom gives way to internal wars, followed by a collapse and rebuild.
But here's the rub. Liverpool definitely have money to spend – from the Coutinho sale, from the run to the Champions League final, and for being in the group stages next season. While this money may also go into the less-publicised wage increases, it seems that this could be the biggest summer in a long time. (This is not the club feeding me any info – simply an observation.) It won't be spent on anyone who isn't prepared to work hard for the cause, and that's good.
Naby Keita is already signed. He is a sensational player, and only 23. He can defend, dribble with skill and pace, tackle and score goals; the complete midfielder, apart from being a little fella. He's had a year to think about how he will adapt to the English game and to work on the language, while he was already friends with Sadio Mané.
Indeed, after a stop-start campaign, Mané himself ended the season as the Reds' best player from Roma away onwards.
What's Already Here (And Staying)
Liverpool just scored 47 Champions League goals – a brand new record for the competition. And 84 league goals. Virtually all of those goals were scored and created by players who will still be at Liverpool next season.
I don't expect Mo Salah to top 40 goals again next season, but of course, he could still get better.
But I also expect Bobby Firmino and Sadio Mané – both of whom broke the 20-goal barrier this season – to be able to improve their tallies, while Naby Keita is a goal threat who pushes towards double figures every season, and isn't even yet at the mature age for midfield goalscorers.
And that's before a goalscoring creator is added to the ranks, to replace Coutinho.
Weak Area Being Addressed
Liverpool will almost certainly be stronger in the goalkeeping department. Either Loris Karius stays and improves as no.1 (which, looking back on this statement, now seems hard to see), or a better option to Simon Mignolet overtakes him. The progress of the outstanding Kamil Grabara will be fascinating to see, but it's hard to put an teenage keeper into the first team in England.
And remember, Liverpool's defence only really formed mid-season. That's when Loris Karius got in the team (in the league, at least), and when Andy Robertson joined him, before Virgil van Dijk was signed in January. And, of course, Joe Gomez and the fast-improving Trent Alexander-Arnold, were essentially making their first proper forays into the first team this season as well, after a handful of games before it kicked off. Also, van Dijk wasn't fully fit when he signed, and has yet to have a Klopp-style preseason.
While the league results fell away a little towards the end of the campaign, that's entirely normal with massive European games jammed in the middle of busy schedules. Points were dropped at Everton and West Brom, and at home to Stoke, when Europe had become the clear priority (and when the referees, as became the norm of the season, missed clear Liverpool penalties).
The squad could clearly do with being a bit larger, but part of the issue was that the injuries clustered around one position: central midfield. Six internationals is more than enough central midfielders to have in a squad, but if half are struck down at once then there's no scope to rest and rotate.
In hindsight, loaning out Marko Grujic proved costly, but of course, when he was loaned out he wasn't even getting in the match-day squad; and then, for him to improve, he needed games. Had he stayed at Liverpool, rather than gone to Cardiff – and not got those games – then his development might have stalled. You can't foresee every eventuality in football, and hindsight is always a wonderful thing.
Youth
Liverpool had the youngest team in Premier League this season, at just 24.2. In the Premier League era, 99.5% of teams (as an average across a season) have been older. So in terms of youthfulness, this is in the 99th percentile.
The club also has at least half a dozen seriously promising youth prospects already at an age when they can play first-team football, even if they're not ready for 50 games a season.
All clubs have such players, but other clubs (and their managers) seem less likely to promote them. It certainly gets harder the better a team is, as there are already usually enough excellent players in the squad. And often the pressure to win every game without any mistakes whatsoever is too great. Klopp puts his faith in youth, where other clubs spend fortunes to take shortcuts that, long term, probably don't result in players having the same bond with a club.
I think both Grujic and Harry Wilson can improve the first-team squad after valuable Championship experience, and below them, Ben Woodburn, still only 18, will also be closer (although may need a similar loan). Rhian Brewster is returning from injury, and the outstanding Curtis Jones and Rafa Camacho are already pulling up trees in training with the senior squad at just 17.
None of these players will be first-team regulars next season – and most definitely not at the outset – but they can edge out the decent squad players at the fringes into obscurity or departure, while new signings add missing ingredients.
Old Age
Liverpool have no potential melters, bar James Milner. But even Milner has remained strong and relatively ageless despite starting his Premier League career at the same time as Wayne Rooney, back in 2002.
You can have a fairly young team on average because you have seven younger players and four old ones nearing retirement, and then you have the serious dilemma of how to replace the four melters, around whom your entire team may rotate. But Liverpool have no melters.
That doesn't mean injuries can't occur, and it seems that Oxlade-Chamberlain's knee may remain a concern even if he returns, but no one is too old to play for Liverpool anymore. And no one key is going to be sold this summer.
Real Madrid may have won the Champions League again, but they are at a crossroads, with virtually all of their key players well into their 30s. Of course, they won't care about that for now, given what those players have achieved, but they are edging over the hill as a side. This was probably their last great hurrah. As they have all season, they rode their luck, but there's no doubting their quality. (It's just a shame that they are having to take out loans to pay their wage bill, having had a history of overspending and finding desperate ways to get out of the mess.)
Fresh Ideas
The summer also represents a chance to shake up the coaching staff, if Zeljko Buvac does not return.
As important as Buvac was, it feels like Klopp could benefit from a new no.2, especially if his erstwhile assistant no longer felt committed to the job. Every setback has to be seen as a chance to improve, find newer, better ways to do things.
Indeed, let me end by asking: who at Liverpool has improved this season, either on their previous performances for the club or elsewhere?
Mo Salah, clearly. And Roberto Firmino, without a doubt. And Sadio Mané, with a 50% improvement on his goal return. And (and) Andy (Andy) Andy (Andy) Robertson. James Milner had his best season at the club, despite having played about 40,000 games in his career. Jordan Henderson became a true leader. Virgil van Dijk got better as the season wore on, and he shook off some rustiness. Oxlade-Chamberlain arrived as a confidence-shot, confused footballer and within months was in the form of his life, before his knee cruelly buckled.
Alexander-Arnold emerged as a raw teen and ended the season as probably England's starting World Cup right-back, becoming the first teenager since I was a month old (in 1971) to start a European Cup final in defence. Joe Gomez was doing brilliantly until injury hampered his clear progress. Emre Can was becoming more influential, and Alberto Moreno was having his best spell at the club until he got injured.
Even Karius improved in many ways, but defensive players are often defined by their mistakes, and he picked the worst night – after some good games en route to the final – to make two really bad ones. Dejan Lovren was generally better too, particularly after the nightmare at Spurs back in October. He still has some heart-in-mouth moments, but Klopp's faith in him is generally reaping dividends.
Who went backwards? Adam Lallana didn't make an impact, due to injuries. Joel Matip wasn't as steady as last season, and fell down the pecking order once van Dijk arrived, which is how squad evolution should work. Gini Wijnaldum's goal return fell off a cliff, but I think he was vital in the Reds' reaching Kyiv, even if he was a bit overrun in the final once Salah went off and Madrid could put more men in midfield. Otherwise, Nathaniel Clyne pretty much missed the whole season, and injury also hampered any chance of Danny Ings making much of an impact.
And of course, for a load of players to thrive there must be those who then, because of that, cannot get game-time; Moreno was looking better, but then became a squad player once Robertson took his place. That's what we want to see. And it's all been part of a wonderfully enjoyable season, particularly when so many other clubs' fans (Man City aside) are bored of their brand of football, or ruing how they only ever get to semi-finals (which, in turn, is better than only ever getting to quarter-finals).
The improvements seen in so many players this season – and the quality being sought in the summer – suggests that the bigger picture, while not necessarily totally rosy, is, all the same, a heartening shade of Red.