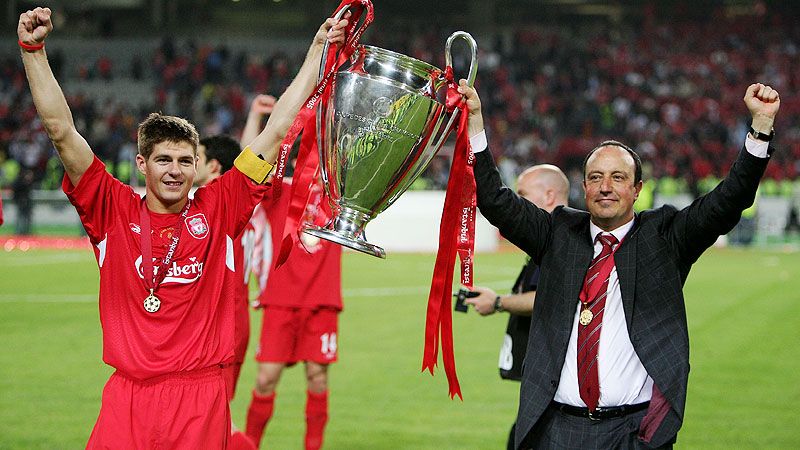 The worst feeling in sport is not losing; the worst feeling in sport is losing when you thought you had it won. Nothing punches in the gut quite like that sense of throwing it away, even if, in truth, the opponent may forcefully steal it from you rather than it being your own negligence.
And you are never more vulnerable in sport than when you think you have won.
The moment you think "we've done this" there is a subconscious slackening. And if that slackening leads to a sudden reduction in your advantage in the scoreline, panic can set in. The sense of losing control was not apparent in AC Milan's players when Steven Gerrard scored in Istanbul – a mere consolation – but rather in the moment when Vladimir Smicer lashed one home. That was the moment the arses visibly fell out of Milan's world. That was when they contemplated the horrors of losing what they'd already won. As I said, it's the worst feeling in sport. Milan were traumatised by that night.
This season, West Brom are suffering a death by a thousand paper-cuts, but it won't feel like being disembowelled in the way that it might for a team that feels safe with two games to go, then suddenly suffers relegation.
Going back two decades, to the second half of Roy Evans' reign, games against Paris St Germain and Strasbourg were almost famous European nights in Liverpool's history. Both times the Reds had lost 3-0 in France, and both times the Reds got the aggregate score back to 3-2 at a buzzing Anfield; each time the Reds getting their second goal with around ten minutes left to play. The French teams hung on, but it shows how nervy it can get.
Those nights felt heroic efforts at the time, but the more I watch sport the less I find anything heroic in going for broke when you've already essentially lost. This is not a dig at Roy Evans or that team, who did well in both second legs. I just don't find it heroic in hindsight. I found nothing heroic this past weekend in Manchester United going for broke against Manchester City's half-strength team (who were also looking to conserve energy). If you only go for it when you're half-buried, what's wrong?
Liverpool's most famous comeback of all time – in Istanbul – was also not "heroic". It was about fighting spirit, and character, certainly – but there's nothing heroic about fighting for your life. It's instinct, it's feral, it's all about self-preservation. It's far, far better than laying down meekly to die, so it deserves praise; but I don't think it's "brave". (There was bravery in the efforts to hang on in there in extra-time, in the face of exhaustion, just not necessarily in the comeback itself.)
Tomorrow's game feels awkwardly poised rather done and dusted.
It's much harder to be brave when you have something to lose.
This article is for subscribers only. See below for details of how to sign up.
[ttt-subscribe-article]