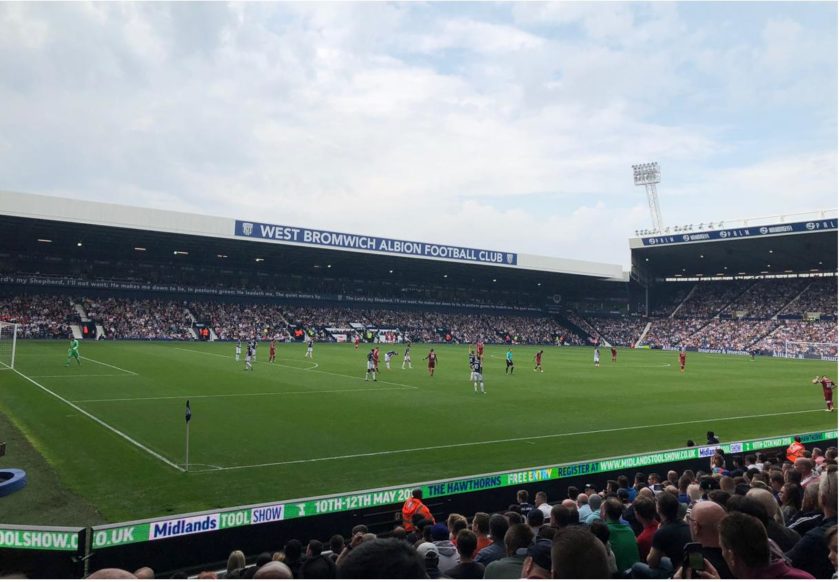 By TTT Subscriber Jonathan Davies. 
"Oi Jono, I've got 4 tickets for the West Brom game mate, knobhead let me down after I got the tickets, y'am fancy coming?"
Hell yes, how many and how much?
Two days and £98 later the tickets arrive, West Brom v Liverpool five days before my 41st birthday. My wife pays for an early birthday treat and my boys get to watch their new hero for the first time; the Egyptian King Salah and my Mrs gets to swoon over Jurgy.
My last game was Rubin Kazan, October 2015. Living in Mid-Wales and not part of any supporters group, getting tickets isn't always easy, it's always been easier getting midweek European games than weekend league fixtures – usually as my mate lends me his season ticket. My last Premier League game was a 2-1 win over Blackburn in October 2010 – the week the club were saved by NESV. If I remember correctly, Skrtel played at right-back and the legendary Paul Konchesky left-back – whatever happened to him….
This is also my first game watching as an away fan and have a slight nervousness about it as I don't really know what to expect, I have no idea where we park or what the atmosphere will be like.  Luckily Bob is an LFC supporting Brummie, so knows the area well.
The rest of this article is for Subscribers only.
[ttt-subscribe-article]