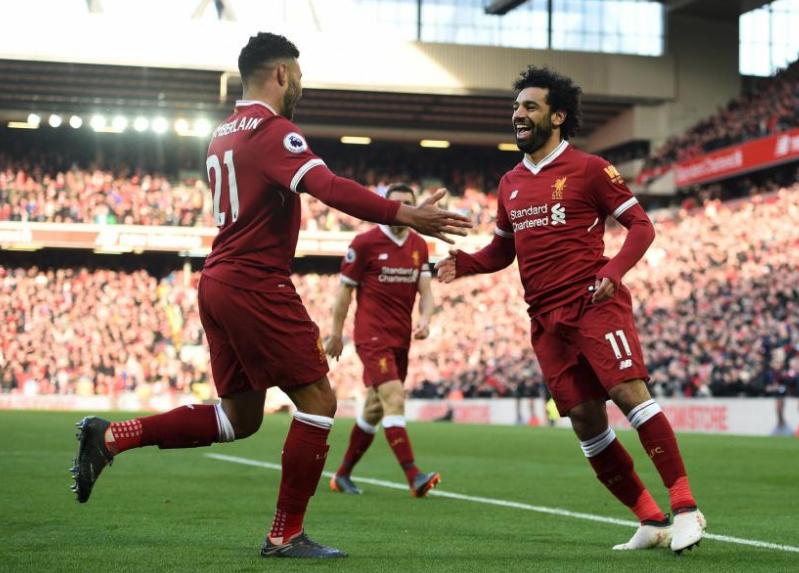 By Thomas Arthur
Liverpool vs West Ham (24/02/18)
** WARNING: This article contains multiple instances of digression from the intended topic. **
"She just said she wasn't in the mood because it was Tuesday. I mean, there's just no comeback to that."
Bloody hell it was cold. Seriously, this wasn't just "big coat" weather, it was "multiple-thermal-layer-with-an-extra-layer-just-for-safety-and-then-the-big coat" weather.
The older I get, the more layers I need. If I need FOUR layers and a big coat when I'm 37 then how many am I going to need if I'm still going to the match when I'm 67? I hope thermal clothing technology increases in quality sufficiently in the next 30 years to warrant me not having to wear 16 layers by that time in my life. By the time I entered the ground today my thighs had seized up!!
I should set more context here, readers usually expect that sort of thing. These diary entries are, hopefully, going to be mildly entertaining anecdotes of my car share journey to home matches. We have this routine which always includes a match prediction, standard, which I'll also revisit at the end of each article. If anyone wants to start a league table for our predictions then please, go ahead. I will say that in the five or six years I've been lucky enough to have a season ticket our predictions have been even less accurate than Lawro's on a certain media website.
FYI – I can guarantee that we will not have any celebrity guests to go up against – just to manage expectation.
Now, usually when I arrive at the house I perform my standard polite two-knocks on the front door whilst simultaneously opening it and letting myself in anyway. This undermines the point of knocking but I'm stuck in a habit that I can't break now. What's a man to do!? This wasn't the case today though as I was running about ten minutes late. This is also quite common behaviour for me in all honesty, but I arrived to find the guys waiting in the car, ready to go. Trev panics you see, it's in his nature, so sitting in the car somehow helps him feel that the journey is underway.
Once en-route (today taking the motorway as we're convinced it's currently the quicker and luckier route) we began our usual pre-match conversations. With the "hows things?" formalities out of the way things turned to a more 'revealing' chat this week; it appears Tuesdays are a "no bedroom gymnastics" night of the week. I mean if she turns around and says "not tonight love, it's Tuesday" what are you meant to do?
"How the hell are you meant to collect a stool sample? My first thought was to use an old takeaway tray."
The rest of this article is for subscribers only. You have to find out what the above quote is all about, admit it? Pay the money. 
[ttt-subscribe-article]