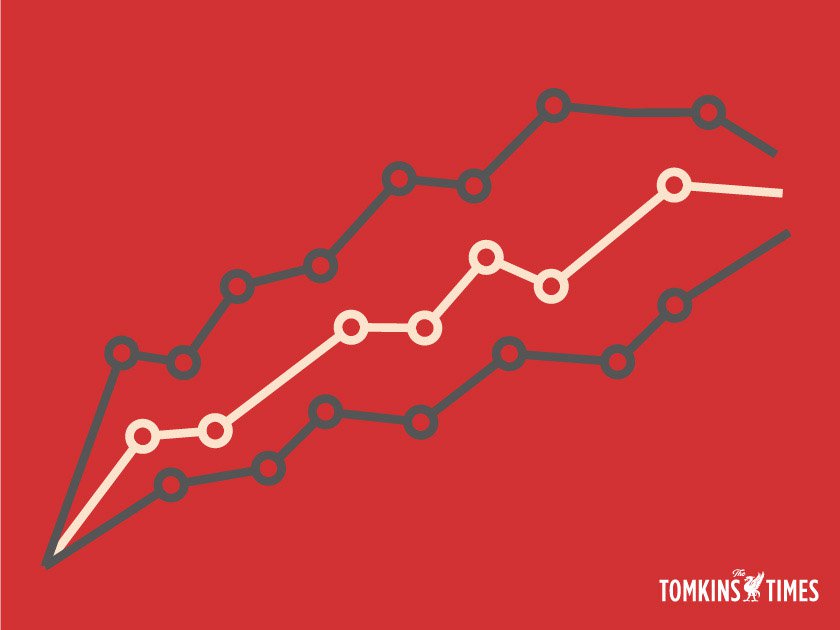 by Thanos Panagos (TTT Subscriber Thanos).
I have to admit that although expected goals have been around for quite some years, I've only recently jumped on this train – and I'm still learning. And experimenting.
What follows is precisely one of these experiments.
In this piece I'll be using expected goals (xGs) to examine the effectiveness of the Reds, specifically in relation to the power of the opposition.
All will be revealed soon, but first I want to share with you my scepticism regarding xG as a statistical tool. In my honest opinion, xG has the following vulnerabilities:
The formula to calculate the xG Value (xGV) is not unique. Every team of analysts has its own, and each team analyses a few leagues, thus comparison between leagues is futile. E.g., the data for an MLS striker collected by the American soccer analysis (http://www.americansocceranalysis.com/player-xg-2017/) are not necessarily comparable with those of a PL striker collected by Understat.
The rest of this article is for TTT Subscribers only. Sign up to read all of the articles on the site and join in the intelligent, troll-free debate.
[ttt-subscribe-article]