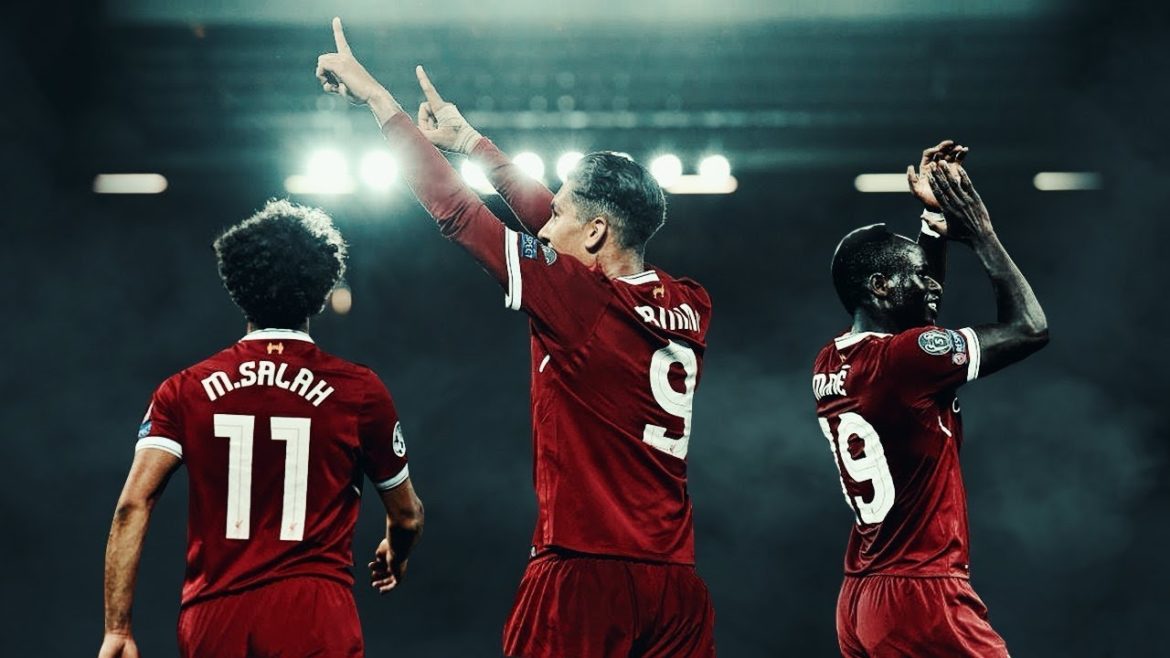 We want to go back to 1964-1990, but 2000-2002 and 2004-2009 are the fairest benchmarks
The league title has to be the ultimate aim for Liverpool FC, given the decades since the club's last one, but that is the ideal, nirvana. My personal barometer has been for the club to be as good as it was between 2000 and 2009, when no league title was won, but we were proud of our team who, for the most part, could give anyone a scare. I've said for years that this has to be the aim: to just be a bloody good side, competing. Then, you see how your luck is. (On the 5th-biggest budget you will need a lot more luck, of course. Man City's budget plus Pep Guardiola is tough to beat.)
I don't think you can judge progress by winning trophies, because Spurs have clearly been in much better shape than Arsenal these past two or three years, but Arsenal are winning things. And Arsenal fans aren't happy with what they are seeing. Right now, I'd take where Liverpool are over where Arsenal are, any day of the week.
For years I had a grudging but strong admiration for Arsene Wenger's Arsenal as they were often such an incredible (and/or exciting) side, but now you'd take Spurs and their manager over the Gunners and Wenger. In the past four years Leicester have won more of value than those two North London clubs put together (plus throw in Liverpool and Manchester United too), and made it as far in the Champions League as any of them I believe, yet Leicester are not a club progressing to the point where they are regular contenders; it was a fantastic blip. Everyone else has to climb Everest in stages, dealing with all the extra games, whereas Leicester sprinted up in one go, planted their flag, then fell all the way back down again. It still makes little sense, but at its core was unity and hard work, allied to the Big Six being off their games.
Cups are fairly random, which helped Liverpool defy the odds in 2005, although that was no easy journey to the final. You can reach FA Cup finals by playing your toughest rivals on the way (Liverpool in 2006 and 2012), and you can reach finals by getting favourable draws and coasting or scraping through. There's no reliable yardstick to the process. They are not a good barometer, although obviously the Champions League is the clear exception, because a) it's Europe's best teams who have been whittled down by various processes (league performance the previous year, knockout rounds, etc.), b) there's a mine-league involved in the group stages, and c) everyone is desperate to win it (unlike the FA Cup, the League Cup and the Europa League, where there's a mixture of interest and disinterest, which undermines their value).
Cups can also harm your league form, as I've shown with extensive research in the past, but they are hard for managers to eschew. So, whether or not Jürgen Klopp wins trophies, the barometer, for me, is consistency in the league (unless the league then has to be sacrificed late on – if too far adrift – in the attempt a European trophy, as in 2005 and 2016), and consistency in Europe, making it to the later rounds. To be some kind of meaningful force, in the hunt. That's what I want. To have bad games, as human beings do, but to have some backbone, some drive. Liverpool going 2nd with a win over West Ham in itself doesn't mean too much, but allied to being 99.9% in the quarterfinals of the Champions League it means a hell of a lot. It's taken a decade to get back here. It's not the very top of the hill, but it's a bloody long way up it, particularly from the stodgy mess of Brendan Rodgers' final 15 months.
Since 2010, Liverpool have been very poor in the league and average in Europe (first half of 2010/11); very good in the league but poor in the cups (early 2011); poor in the league but excellent in the domestic cups, whilst not in Europe (2011/12); mediocre in Europe and poor in the league (first half of 2012/13); poor in the cups but very good in the league (rest of 2012/13); sensational in the league but not in Europe, and poor in the cups (2013/14); below par in the league, poor in Europe (Champions League and Europa League) but pretty good in the domestic cups (2014/15); and then poor in the league (2015/16) – at which point Jürgen Klopp turned up.
This is what Klopp walked into, and while his performance in the domestic cups has been mixed (a final in his first season, let's not forget, but then nothing at all after; albeit with only Premier League opposition faced this season), he has also taken the club to its first European final since 2007, and taken the Reds straight out of a Champions League group – as winners – for the first time since 2009. All this, whilst making clear and steady progress in the league, even if, as I always note, progress is not always linear. (A bad couple of weeks and the Reds could be 5th.)
Also, please note that during the travails of the past decade, the Reds haven't always faced the kind of opposition teams and managers that made life difficult the last time the Reds were part of a dominant quartet, 2004-2009. In the last decade Arsenal have fallen away from their levels of 10-15 years ago; Spurs had periods of mediocre management (Tim Fucking Sherwood!); Man United had the incompetent David Moyes and the boring Louis van Gaal; Man City had a period where the team got too old, and were managed by a good but unremarkable boss; and Chelsea stopped spending as much money when FFP was introduced over half a decade ago, and have flitted between managers both suited and ill-suited. Arguably, all of these teams (perhaps bar Arsenal) are really strong right now, and as between 2004-2009, this is reflected in Europe.
As good as 2013/14 was under Rodgers, he was facing Moyes' collapsing United, Pellegrini's likeable but ageing Man City, an Arsenal that were neither winning trophies nor challenging for the league title, and a Spurs side managed by André Villas-Boas and then Sherwood for half a season. Rodgers deserves a ton of praise for how he got that team to play, but it was just one season, when the league as a whole wasn't as strong.
So if you want to compare Klopp to Rodgers – and people continue to – you need to remember such vital context. This is not to demean Rodgers, who is a good manager who still has time to improve, and who cannot be blamed for other English clubs making bad appointments at the time; but as with the weakness of the Scottish league, the Premier League at the time did not tell us about him in a really testing situation. Rodgers is currently winning a one-team league, and continuing to show nothing at all in Europe (with Europe the only route open to him to clearly overachieve at Celtic).
Of course, Klopp also inherited the muddled transfer thinking of the time, too. Rodgers didn't rebuild anything at Liverpool; he had no control of transfers when Philippe Coutinho and Daniel Sturridge arrived, and just two years on, few of the players he signed remain at the club. (Roberto Firmino, Joe Gomez and Emre Can were committee picks – the committee coming into place only because Rodgers was so poor with transfers in his first summer – leaving Adam Lallana as the one remaining bona fide success from Rodgers' picks, plus James Milner a steady and unspectacular success; while Dejan Lovren may still have it in him to win over the doubters and find consistency. Danny Ings looked set to be a success before two serious injuries.) In less time, Klopp has built a legacy, I feel. The team has got younger, too.
Gérard Houllier and Rafa Benítez both made Liverpool stronger in the league than their predecessors (in Benítez's case, that was obviously Houllier), which is something Klopp is doing too, but the first overseas pair also seriously improved the club's European pedigree. They did both.
And vitally, on top of the tactical nous that allows European success, Klopp is doing precisely what Gérard Houllier did in 1999 and 2000, and Rafa Benítez did between 2004 and 2007, as I will go on to detail; the reasons the Reds came up the hill back then, and gave it a damned good go.
The bulk of this article is for subscribers only. Join a great community and read all our articles for £5 a month.
[ttt-subscribe-article]