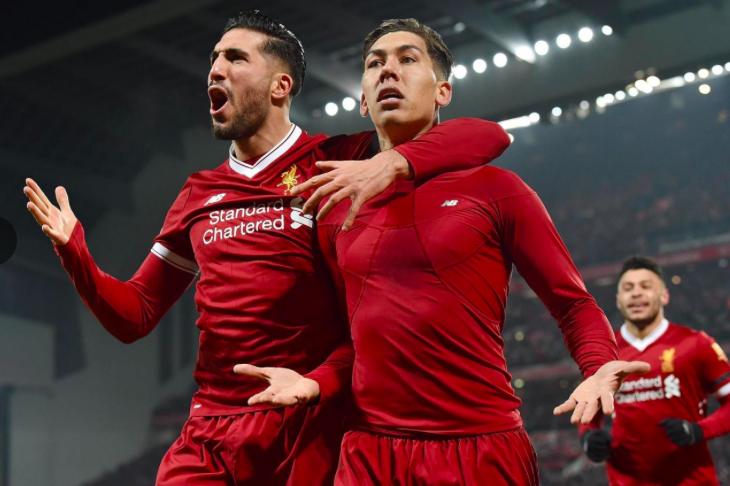 City were owed a beating, after the game at the Etihad, where the best team in the history of English football (up to this point of a season), were given a helping hand by a decision that never seems to get given on any other occasion. But even without Philippe Coutinho – who wasn't missed today – and even without Virgil van Dijk (who possibly was), Liverpool ended the unbeaten run of a very special Manchester City side. The only downer was that it wasn't by a bigger margin. Jürgen Klopp extended his number of wins over Pep Guardiola to six, and that's testament to his qualities, while Liverpool are now unbeaten in 18-games (with 18 straight wins on "xG"); the club getting back towards the levels it was at from 2004-2009, when it was regularly tough to beat and won more games than it failed to win.
The match, and perhaps the rest of the season, hinged on a blast from the past: Robbie Fowler at Old Trafford against Gary Neville, who almost gave a cry of "Get off!" to shove the United defender-cum-commentator (not to be confused with a cum commentator) off the ball before dinking over Peter Schmeichel. Firmino's goal was so similar that it reminded me of those old Baddiel and Skinner Fantasy Football sketches where they recreated famous goals. (Others have obviously spotted the similarity too.) There was no need for that other Brazilian fella.
Liverpool actually did better without Coutinho in the calendar year of 2017 than when he played. And while with-and-without stats can be misleading, the £142m man missed some tough games and the Reds coped fine in his absence, still able to score lots of goals. Could it be whatever the little magician brought in quality was actually eclipsed by the greater work-rate and cohesion without him, with gegenpressing the ultimate creator Klopp says it is? Does the superstar carry a team, or does he hold them back; can others find themselves looking to those players a bit too much whenever they play, whereas without them, everyone has to take responsibility?
And today, every single Liverpool outfield player was off-the-charts-good, particularly unsung heroes like Andy Robertson, Oxlade-Chamberlain, Dejan Lovren and Gini Wijnaldum. Which isn't to say that losing Coutinho is a good thing; I'm not trying to spin it – just that results were already better without him, and this only added to that perception.
The bulk of this article is for subscribers only. See below on how to join our enlightened community and read all TTT articles.
[ttt-subscribe-article]