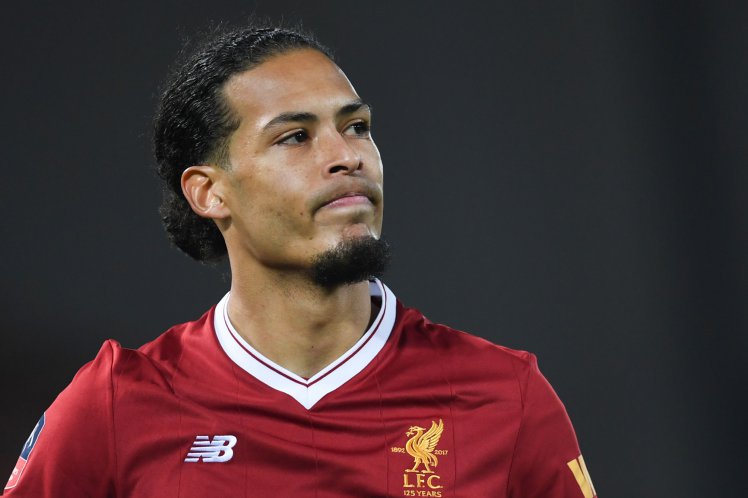 For the umpteenth time this season, Liverpool "won" 2-0 on xG (expected goals); although for the first time in months, the result was not in keeping with the chances. Liverpool did not play very well, but they limited Swansea to one quarter-chance (tucked gallingly into the corner) and had chances to score at least two goals, based on the quality of chances and the likelihood of them being converted. Had Swansea not scored early on they may have become more ambitious, but it's perhaps unlikely, as they seemed to set up for a 0-0, on a pitch destroyed by the downpour against Spurs and games of rugby that tear up its surface, against a Liverpool side couldn't find a passing rhythm.
With irony, the losing goal came from the only Liverpool player to excel: Virgil van Dijk, who barely put a foot wrong, bar slicing the ball for a corner when it should have gone for a throw, which, of course, he himself then cleared, but only to some guy who sounds like he's from the 1940s, who stuck it away.
Van Dijk defended and organised brilliantly for the other 89 minutes, and created great chances for Mo Salah and Bobby Firmino, who have 41 goals between them this season. Van Dijk is already a vocal leader, and in time it will reap dividends. But if your two players who have already scored more at this stage of a season than any single Liverpool player has managed in a full season since 2014 have off days, c'est la vie. If your opposing centre-back prods a ball into the corner with unsaveable accuracy, c'est la vie. Shit happens, and after 18 games unbeaten, you will not be immune to bad luck, even if it's just after beating Manchester City. These days will happen. Liverpool did not play well but at the very least merited a point, if not all three, based on xG. It is the Reds' 19th straight victory on xG and hopefully, like Manchester City last season, Jürgen Klopp's men can build on making the scoreline reflect their xG/"both boxes" dominance.
Liverpool may have lacked the creativity of Philippe Coutinho, but the Reds – for all the wild shots from distance – did create two chances for Salah to score, and one for Firmino, and one for Danny Ings, and one for Sadio Mané (but his standing foot gave way on the crappy surface) as well as countless pinballs around their packed area, as they played 5-4-1 that at times became 9-0-1. And Coutinho would not have played even had he stayed. He would have been on strike until the start of February, obviously.
If Liverpool decide not to replace him this window that's a worry, for obvious reasons, but equally, wasting the money on a compromise was what Liverpool refused to do with van Dijk and got their man six months later. Keeping Coutinho could have been counterproductive too, given how desperate he was (along with Nike, on his behalf) to play for Barcelona, in sunnier weather, in a more like-minded culture, and for tons and tons of their riches. This is a blip, after many blip-less months, and as Dan Kennett noted, Liverpool had a terrible January with Coutinho last year. And the Reds have broken down packed defences with and without him this season, and broke down Swansea enough to win last night. As I said, shit happens.
The majority of this article is for subscribers only. Sign up to read all of the articles on the site and join in the intelligent, troll-free debate.
[ttt-subscribe-article]