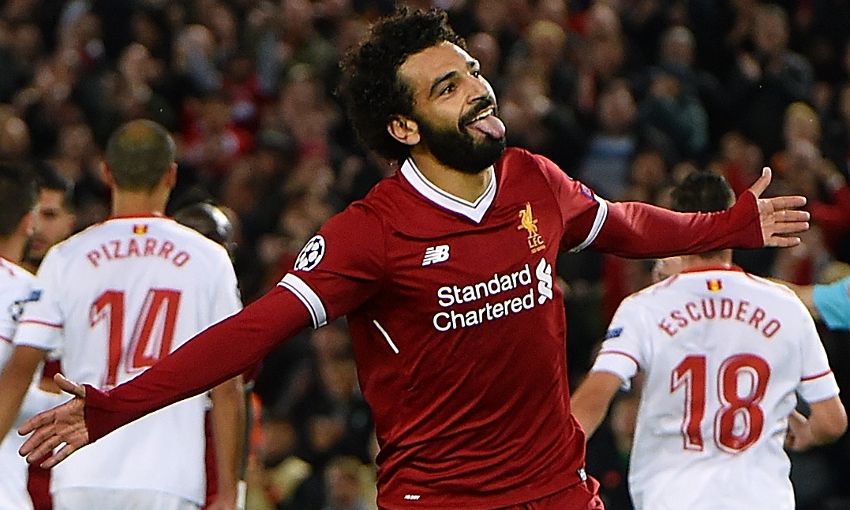 Despite my usual well-researched logic and reasoning about why Liverpool will ultimately fall short of the title – that the near-trillionaire owners of the oil-rich clubs, and the commercial behemoth that is Man United, will ultimately quash all hopes with pure spending power (if they are also well-managed) – I am genuinely upscaling my hopes about what Jürgen Klopp can deliver, from the ability to make the club regular top-four quality (which seemed the fairest aim from the mediocrity he inherited, and now feels more-or-less achieved, if never set in concrete with a 'Big Six') to being able to take it one stage further, albeit with the unhelpful pressure of people like me mentioning the "T" word.
Liverpool will never be favourites for The Title, or the Champions League, while there are richer rivals with bigger squads and larger wage bills, but Jürgen Klopp's project appears the best hope we've had in a long time to sneak in over the next year or two to capture it from the position of outsiders; but only, of course, if Manchester City revert to a normal level of excellence, rather than their insane form of late (until running into the red wall at Anfield). Next season, City having a more testing defence of the title they appear to have all-but won could open it up, although I expect Man United will just buy all the biggest names, and hope individual quality – stationed in advance of two largely dull banks of four – works enough to make them a perennial threat, bar a possible Mourinhoesque implosion (the timer is ticking…).
Liverpool could win the title with an 85-point haul – it feels like that kind of tally is realistic again for the club – but if 90+ is required, those kinds of tallies always go to the mega-squads with the megabucks and the mega-depth (not to be confused with the Megadeath, as that's Klopp's brand of heavy metal football).
And bar two games a season, Klopp cannot do a lot to change what the richer/financially-doped clubs do, other than to put pressure on them by winning as many games as possible.
Perceptions of managers can wax and wane with results, but once you know, inside out, a manager's qualities, you can see past the vagaries of form. My appreciation of an excellent manager is further stoked by Raphael Honigstein's excellent book, "Klopp: Bring the Noise", which really details just why Klopp got the results he did at Mainz and Dortmund, and how it all took a little time initially; everyone had to push those trains, according to Klopp's analogy, rather than only be concerned with jumping onboard once they were moving – and lo and behold, they pushed and pushed until it sped like a bullet-train.
The book also shows that virtually no player to have ever played under Klopp has lost faith in him, so he has never in his career "lost the dressing room", or even got close, which is often a hastener of irreversible decline. That's quite rare, as Jose Mourinho – who has – certainly can attest to. This probably gives the Reds two or three more years to keep building, to keep looking to get better and better with a young team, before it reaches the stage where some kind of inertia or decline sets in. But 'losing the dressing room' won't happen in that time.
Most tellingly, not since the genius of Bob Paisley and his team of master-scouts has Liverpool's recruitment been this consistently successful, and it's these new players on whom I will focus in the remainder of this piece, as well as those who look set to join them, as Project Klopp continues to gather pace.
Replace Brendan Rodgers with Jürgen Klopp, and suddenly Liverpool not only became successful in the transfer market, but new players also settle more quickly; while pre-existing "flops" like Adam Lallana and Roberto Firmino find themselves transformed by the tactical work, but also, the type of physical conditioning they were used to at their old clubs (which was part of the reason they looked so good there, and so bad at Liverpool early on). You can never have a 100% record with transfers, as you will also be buying some younger squad players, and just squad players in general; not everyone can play enough games to be considered a success.
But it's worth looking in more depth at everyone who has arrived under Klopp's tenure, and how they've performed, as well as the promise it gives with those set to arrive in 2018; and, finally, to look at how it's all fitting together.
This in-depth article – after the first few paragraphs above – is for subscribers only. Become a subscriber, and on top of all the great content and respectful, intelligent debate, you will receive a FREE email (which will say, er, "You're now a subscriber".)
[ttt-subscribe-article]