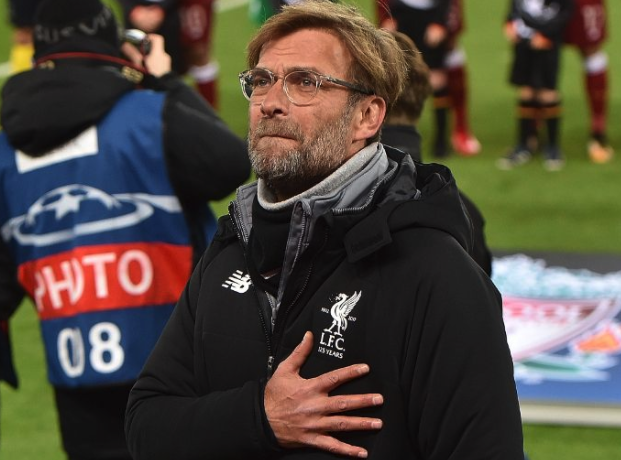 By David Perkins (Stevenson1988)
When my dad (middle name Stevenson) died in 1988, he was a member of the Executive Club at Anfield.  His mate bought his membership from my mum for £1,250 – a hell of a lot of money back then.  Her comment was:  "bloody hell, I never begrudged him his football, but I never realised it cost us so much!"  Why am I telling you this?  Because on Monday I saw that there were still some hospitality tickets available for last night's game in, you guessed it, the Executive Suite.  The only problem was that they cost £707!  Even if I could convince myself, there is no way that I could convince Mrs Stevenson88 that this would be a shrewd investment.  With no BT, I was resigned to following it on BBC Sport updates and via the comments on Tomkins Times.  Then, out of the blue, a call from my brother who had somehow managed to procure 2 tickets for the Main Stand, block L7, so between the halfway line and the penalty area at the Kop end.  Our first chance to sample the new stand and for a crucial CL match – don't you just love younger brothers?  Ok, maybe not, but the boy done good. 
I left home at 4.15 pm, to pick him up en route, for the 60 mile journey to Anfield.  We were to follow the tried and tested plan: get across early, park at Goodison, grab a takeaway from the nearby Chinese chippy, eat it in the car, then stroll through Stanley Park to have a good look at the new stand, get in early and soak up the atmosphere – if only.  There was a 4 car smash on the M6 near Leyland (thankfully nobody appeared to have been hurt) with the motorway down to one lane – otherwise known as a car park.  Finally clear that and a straight run through into Aintree and just over 2 miles from the ground, traffic grinds to a halt and cars ahead start to turn round.  A warehouse fire and road closed, so we join the huge queue going back on itself to try again.  I finally abandoned the car about a mile from the ground at the back of a derelict pub (£10 to some scouse Poles) on the corner of Utting Avenue and we run towards the ground and my first sight of the new stand in all its match day glory – for those who are used to it by now, you might have forgotten, but it takes your breath away, it is truly awesome.  We join the queue to get in, quick trip to you know where whilst brother grabs a couple of pies and we're in.  It's taken 3 hours 30 minutes door to door to cover 60 miles, but we're in!
Two minutes later and I nearly lose my pie: 1-0, Coutinho.  I'm not sure how many in the crowd could bear to watch – when was the last time we actually converted a penalty (question of the day?).  A stuttering run up (I hate those), then waits for the keeper to dive and strokes it the other way.  If that was a good moment, the second goal was sensational with Coutinho again side footing home.  I won't go through all the goals because it will take too long, but Mane's volley was a thing of beauty (as was Milner's cross with his left peg, on the run).  Coutinho's hat trick goal was a slightly fortunate finish to some unbelievable play by him.  I heard that some guy called Cruyff once did a fancy turn – that has nothing on little Phil's turn by the far touchline.  The defender ended up at Goodison he was thrown so far off the scent as Phil headed towards the box.  It was the football of a brilliant player, full of confidence at the top of his game – in fact the same could be said of all of them.  The front 4 have rightly garnered the plaudits this morning, but Gini and Can provided the control in midfield that allowed them to dance away in front of them.  Good luck to fucking fat Sam when they review those tapes ahead of Sunday!
I have been lucky enough to watch great Liverpool teams from the early 70s onwards.  I never thought any team could beat some of the play of the Hansen, Souness, Rush and Dalglish team.  Then we had Barnes, Beardsley, Aldo and Rush again.  We had Suarez, Sturridge and Sterling.  But this lot?  I have never seen football quite like it.  They seriously looked as though they would score every time they got the ball, and the sheer joy that they show is magnificent.  Salah was delighted to end his goal drought – of one game?  He must have the quickest feet of any player I have seen.  The number of times the defender thought he had the ball, only for it to have been spirited away as he set off on another run.  As seems to happen with this Liverpool team, the goals came in little bursts, 3 in the first 15 minutes or so then 2 braces in the second half.  It could easily have been more with 2 very good penalty shouts waved away and Sturridge missing from close range – plus Mane blazing over when put through.  It could have been double figures and it would have been deserved.  I thought the atmosphere was great, although obviously things occasionally went a bit quiet because, well, because it had been at least 5 minutes since the last goal!
I don't know how badly Moreno was injured, but it didn't look great, I would think ankle ligament damage, but Milner was excellent when he came on.  There was also an interesting change with about 20 minutes to go.  Lovren off, with Gomez to centre back and TAA at full back.  Ok we were 5-0 up at the time, but Klopp was clearly having a bit of a look at how we could cope with the 2 youngsters on the right hand side of the defence – I think he will have been pleased, with TAA looking to get forward as much as he could and Gomez pretty much as solid in the middle as he'd been at full back – in fact the more I watch him, the better I think he can become.  There was one point in the second half when the ball was played over the top towards the corner of our penalty area.  He gave the attacker a couple of yards start, overhauled him the get to the ball first and played a brilliant 40 yard pass down the line to a teammate.  He's also not afraid to bring the ball out from the back and it might just be that we have the next Alan Hansen on our hands – I think he could be that good.
We stayed to the last to applaud them off and were able to exit surprisingly easily to make our way back to the car and head out.  We got home in 75 minutes!  It was an absolutely brilliant night despite the travel problems on the way there.  The new stand is stunning, the Anfield atmosphere for a CL night match was as good as ever and the football was from a different planet.  It will have been a long flight back to Moscow for their players suffering from twisted blood syndrome – the poor buggers didn't know what was happening to them. If I never see LFC play live again, I have the most amazing memories stored away from a truly great night at Anfield.  Thanks Jurgen, thanks FSG, but most of all, thanks lads for one of the great performances amongst so many in our club's history.