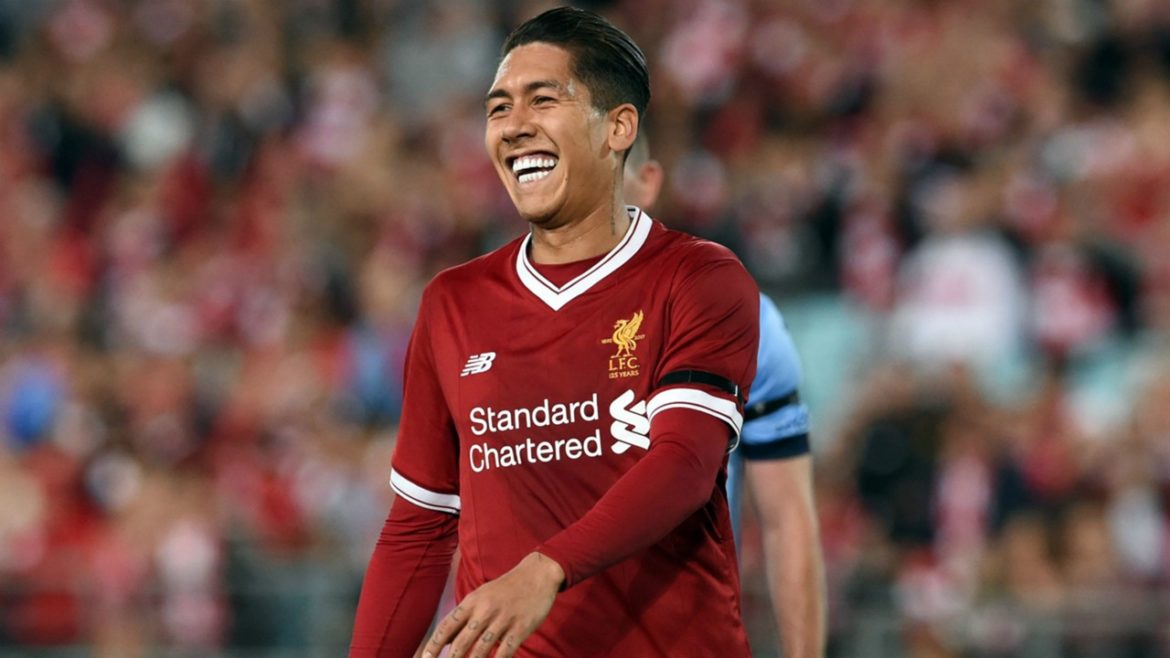 Liverpool finally got some luck last week. This week the football gods had to send down an absolute turd of a decision, at a time when the Reds had one fit/healthy centre-back. Thankfully the Reds' counterattacking was so sharp and fast that the dull-headed official couldn't ruin yet another high-scoring victory over the teams Liverpool "should be beating".
Liverpool's Brazilians ran rampant, as Mo Salah gave his shooting boots a rest. But it felt like the game could have hinged on that moment of refereeing insanity. At 3-0 up, the referee gave what I have on good authority is the worst penalty decision since the late 19th century, when Bertie Bothleswait gave a spot-kick against a player who had died the previous year.
If a player falls in the box when no one is around, does he exist? It was slapstick, stagecraft. Fall over and look like you've been taken out, but the other angles show no one near you. Even so, the referee should have seen it. It turned a stroll into a stress.
Blind men locked in unlit basements have seen more clearly. Drunk men in comas have seen more clearly. Albino moles who have no eyes, and who were sadly stillborn and then eaten by badgers, have seen more clearly. A chance to rest players ahead of two massive games was taken away, the scoreline suddenly slightly perilous again, until those late goals wrapped it up. Thanks, ref!
With Joel Matip injured, Ragnar Klavan recovering from flu and Joe Gomez out with a virus, the obvious answer was Gini Wijnaldum and Emre Can in a back three. Obviously. Yeah, that old one. I've noted before how both Jürgen Klopp and Pep Guardiola love their midfielders in all positions, but today was taking it to a new level. Wijnaldum in defence? And yet it worked.
Every single one of Liverpool's outfield team today, bar Dejan Lovren, is either a midfielder/winger by trade, or an ex-midfielder.
The best of the bunch was Bobby Firmino – bought two and a half years ago as an attacking midfielder – who now has 11 goals this season, with just one of them a penalty. He's racking up the assists as well, on top of the work-rate of a long-distance runner.
His fellow Brazilian, Phil 'The Phil' Coutinho wasn't far behind, netting another one of those under-the-wall free-kicks. And Simon Mignolet had a stormer, when called upon; a couple of huge saves, when Brighton finally broke through. No one played badly. After a tight first 20 minutes, Liverpool were almost unstoppable, until the ref intervened. And then, later on, the Reds were unstoppable again.
One pundit (Danny Higginbottom, I think) noted in the week week that he thought Liverpool counterattacked even better than Manchester City, and I was a little sceptical. But I don't think I've seen any team counterattack better than the Reds did today. It really was that good on a couple of the goals. City have a greater number of elite technical players, but even without Sadio Mané, Liverpool broke like lightning. The Reds moved so fast that some Brighton players may as well have been at the Withdean Stadium.
The second half of this article is for subscribers only.
[ttt-subscribe-article]