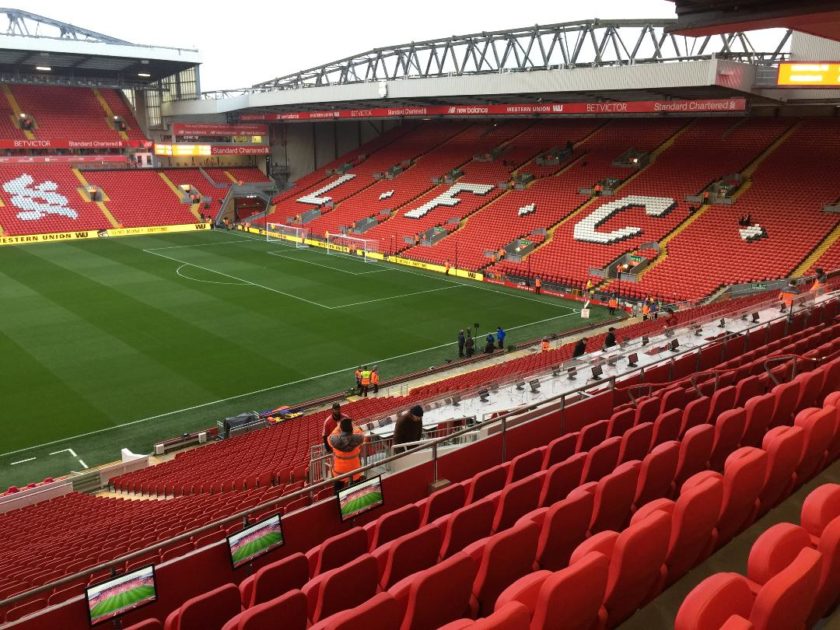 By Andrew Potter (TTT Subscriber Andklopp).
I don't want this to sound boastful but due to unbelievably good luck I was at the game yesterday, in the Directors Box (now known as the Boardroom).
Before I describe what it was like, I want to establish some credibility. I am a scouser, went to a secondary modern school and Uni in Liverpool, my first trip to Anfield was in 1970 (T-Rex was played on the loudspeakers). I had a Kop then Main Stand season ticket from 1989-2005 when I moved to Oz and stupidly gave it up – now I'm back in the South East of the UK and rarely get to go anymore.
But boy I struck lucky yesterday.
The ticket came as a result of my boss being unavailable so it was all a bit last minute. But luckily I sorted a train from East Grinstead to Lime Street – 0707 departure via Euston on Saturday morning – even getting a reserved seat.
Curiously, people talk to each other more on commuter trains at the weekend but there was some disbelief at East Grinstead: "To Liverpool? For Football? It's on BT Sport!"
This article is for Subscribers only.
[ttt-subscribe-article]