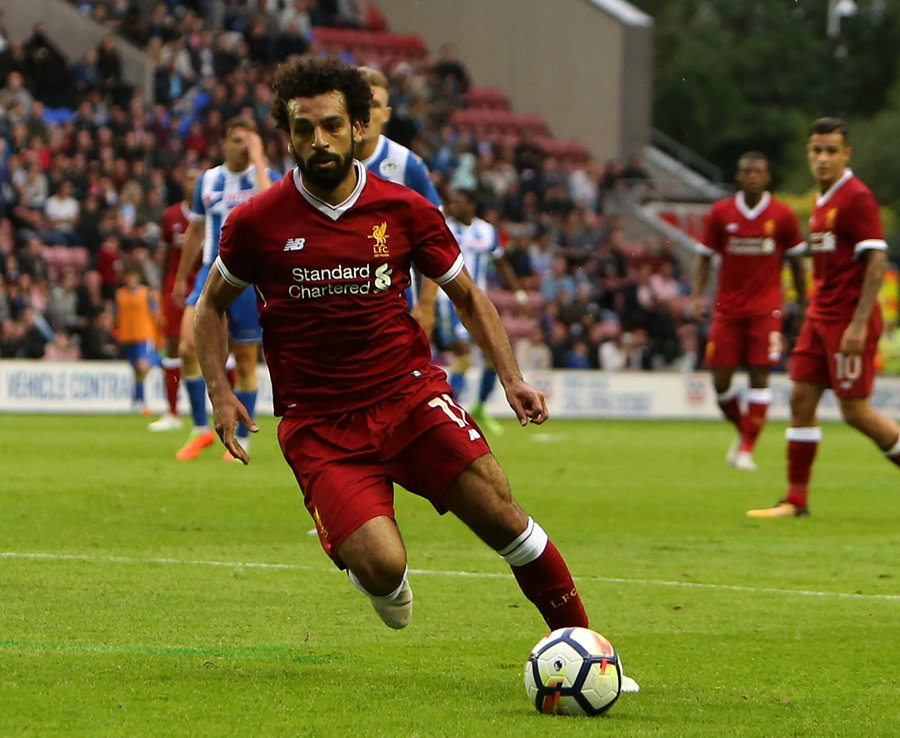 Jürgen Klopp's Liverpool are a brilliantly bonkers back-to-front side, with nothing quite where you expect it. How do you mark a team that doesn't fit into conventional patterns?
Against Southampton it was a near-perfect attacking display, backed by a faultless defensive performance. As with the earlier draws in the season, when the stats were more flattering than the results (which suggested those results were deceiving), it was yet another 2-0 victory on expected goals; creating chances and giving nothing away at the back. It's been going on for over ten games now, the Wembley horror aside and the away thumping of Maribor. Liverpool are getting games won and bringing off key players to cruise the final twenty minutes.
The movement, the interchanges, the reverse passes – it's too much for teams to handle; and that's mostly been the case even without Philippe Coutinho and Sadio Mané, whose previous absences made this the first time the first-choice front four has started a home game together. And it's more evident, too, now that Liverpool have broken through the ludicrously tough early-season schedule (although this coming week will be about as testing as it gets for a few months).
Yet this is a side with few "traditional" performers in their respective positions. To put it into the parlance of past players, essentially, Javier Mascherano – the best ball-winner – plays as a centre-forward while Ian Rush – the pacy goal glutton – starts on the wing. Peter Beardsley plays in midfield. In the past Liverpool have had fluid formations and versatile players, but this is a little different.
Indeed, whereas Mascherano won the ball deep to give it to Xabi Alonso and Steven Gerrard to start attacks – a perfectly logical approach – Roberto Firmino wins the ball on the edge of the opposition area in order to give it, quickly, to Mo Salah, Philippe Coutinho and Sadio Mané. A shot on goal arrives seconds later.
You can talk about the need for holding midfielders, commanding centre-backs, and so on, but if you can regularly win the ball that high up the pitch it lowers the likelihood of it ever reaching your defence. And if you can turn those high-field possession turnovers into goals, that saps the opposition's morale. Once they're 3-0 down they won't come at your defence as hard, either.
I haven't seen the stats but during the game I counted at least four times that Firmino won the ball in dangerous areas, and that becomes the equivalent of making four ultra-incisive final-third passes – even if he finds a red shirt in space just by rolling the ball one yard. If you can get the ball to the feet of players like Salah, or take a shot yourself, from harrying the opposition, it becomes your creative outlet, as Klopp has noted many times.
Like Pep Guardiola's Manchester City, Klopp has a team full of midfielders. And it's a good thing. Perhaps more accurately, as I noted early last season, it's that everyone is shifted back one row in the team. Against Southampton, Liverpool started with three up front – none of whom are traditional, bog-standard strikers; but also fielded two more semi-strikers – no.10s – in midfield. Plus, attacking full-backs. And the holding midfielder was previously a box-to-box midfielder. And yet it feels beautifully balanced right now. Liverpool aren't getting stretched in games, the Spurs debacle aside – and that was largely self-inflicted by one player (who, in fairness, came back strongly yesterday against his old club).
We wondered last season what it would be like if Coutinho moved from the left-side of a front three to a no.8 role, and although he nearly moved to Barcelona instead, he is now creating chances and scoring goals from that deeper position. (Thankfully, for now at least, he's no deeper in terms of global latitude.)
The rest of this article is for subscribers only.
[ttt-subscribe-article]