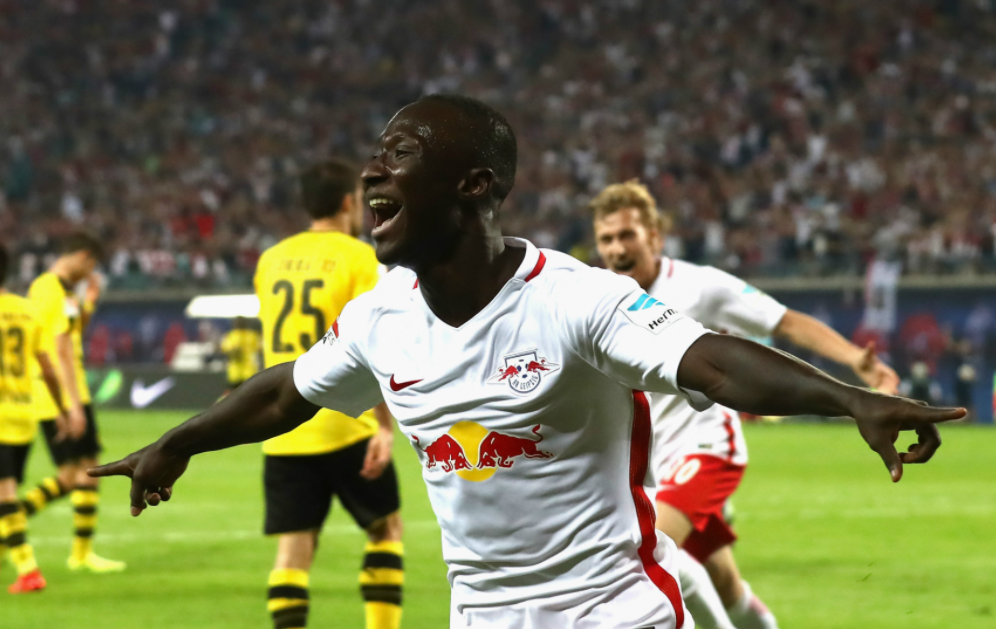 By Daniel Rhodes.
Note: this article originally appeared on TTT in April 2017. The publication date has been changed to bump it back to the top of the TTT homepage.
For a long time, the current Leipzig central midfielder existed in my head as radar on Ted Knutson's Twitter feed; he was the first person, I can recall, who mentioned him as one to watch. I'm fairly sure it was during his (Ted's, not Keita's!) spell at Brentford.
Then, slowly but surely, all the trendy kids started to talk about him. "One to watch" as he arrived in the Bundesliga; one to buy, as he dominated in the Bundesliga.
At barely 22 years old, such reverence and praise – especially when he's playing for a largely unpopular 'franchise' – seems premature. Born in Guinea, his primary role is as a central midfielder, but he's versatile enough to move back and protect in front of the defence, or push further forward (the preferable option) and help out in attack.
Many Liverpool fans with a penchant for conspiracy, collusion and intrigue will be delighted to know his agency (Arena11 Sports Group) is the same as Sadio Mane. The hope being that our Mane, currently out with a season-ending injury, spends his spare time camped outside Naby's Red Bull house, lobbying relentlessly on the Reds' behalf. It is a worthy cause, as you'll see in the videos below.
Keita only joined Leipzig from Salzburg (another Mane link!) in the summer of 2016, for around the £10m mark. His contract is until 2020, and because of the strange (dodgy) ownership rules surrounding his current club, they have no need to sell. They've virtually secured Champions League football next season, which is another reason why this might be a tricky deal to secure in this upcoming window. Transfer Markt value him at £18m. A website renowned for undervaluing players it seems, so my general rule, backed up by rigorous statistical research, is: double the TM value, and add a £1. If we get him for £36,000,001 it will be money well spent for years to come. Let's have a look at why…
The rest of this article is for subscribers only. 
[ttt-subscribe-article]