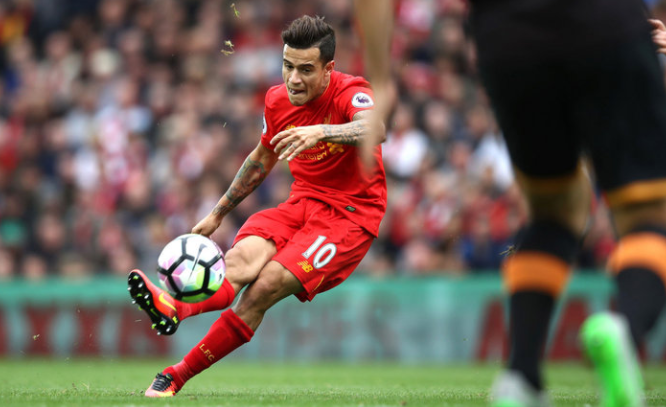 By Daniel Rhodes.
The final review of the season. The icing on the cake. The magician in the ranks. The authentic hype in the often over-used hyperbole.
This is my third one of these this season, and it feels like I need a full pre-season to recover from the post-season. Keeping them original and fresh is a challenge; as hinted at above, and there's not many words left to describe Philippe Coutinho. They've all been used, and over-used. For that reason I'll try to describe Coutinho in video clips, but first, it wouldn't be an article by me without at least a few important stats.
Stats Profile (per 90):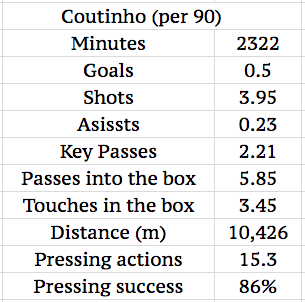 The season started slowly, with a dismal first half against the Gunners in North London. They had a under-strength side with a rookie centre-back and were missing some of their big names. We'd secured our targets early, and looked well prepared. But, as the half-time whistle loomed, Coutinho banged in a world class free-kick, and followed it up just after half-time with the finish of a poacher…
The rest of this article is for subscribers only. 
[ttt-subscribe-article]