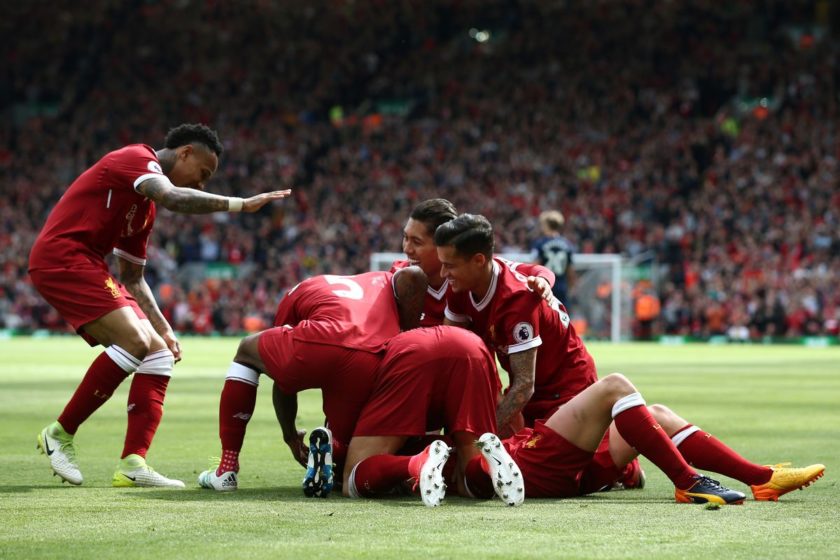 By Chris Rowland.
One more dance, my friends, one more dance ….
Question is, will we be waltzing towards that pesky top 4 place?
I don't even like wanting to. There's a part of me which feels it's almost dirty to pretend top 4 is a trophy, as if it's something worth celebrating. Just a sigh of relief seems a more appropriate response than an open top bus tour round the city.
However, another part of me says you should try and finish the highest and best you can. If you're ninth, you should try to be eighth. And that small matter of CL qualification is of inestimable value in terms of finance, kudos, player attraction and retention, and maybe most of all, a sense of self-worth about the place.
Besides, fourth isn't actually the highest we can be. Third is still possible if City lose at Watford, or, contrary to what BBC Sport Salford reported last Wednesday, if they draw and we win by three clear goals or more. BBC claimed City would secure third with a point. They won't, automatically.
There is still the scenario of potential play-offs to decide final league positions. It was still mathematically possible that a City v Arsenal, Arsenal v Liverpool or Liverpool v City play-off would be needed to settle the issue.
I also make a point to watch Boro's central defender Steve Gibson, with whom we've been linked. I find myself hoping he has a shocker.
There is also the vexed issue of potentially very tricky CL play offs to consider, with heavyweights like Dortmund, Napoli, Sevilla and Zenit St Petersburg potentially to overcome due to our sadly neglected UEFA coefficient. But let's qualify first and worry about that later.
On top of this, there are always train issues to think about, if a match is on a Sunday. OK, it's a 3pm kick off, and we've had few enough of those (in fact five Saturday 3pms all season, out of 38 – only two at home), but this being a Sunday, there are no trains to Manchester Victoria to Liverpool (which wouldn't matter if that wasn't where the train from my home town insists on stopping, but there it is!)
I decide to book to Lime Street via Deansgate. That 25 minute walk there and back from Victoria is compromised somewhat by Utd being at home and kicking off at the same time as us. This Sunday more than ever, Manchester will be bandit country!
I could have been at a wedding do in Whitby if I'd wanted, but I didn't (nothing wrong with Whitby. Plenty wrong with wedding dos. Baby Love, Jimmy Mac and chicken legs. Ugh!).
The day before the game, the text from Bob the organiser arrives – 'End of season party starts at 12 bells in the Victoria Cross. Cmon you Redmen, almost there, ready for Big Ears No 6!"
I get that old tingle of excitement about a game where an issue will be resolved – not might be, will be.
The rest of this article is for Subscribers only.
[ttt-subscribe-article]