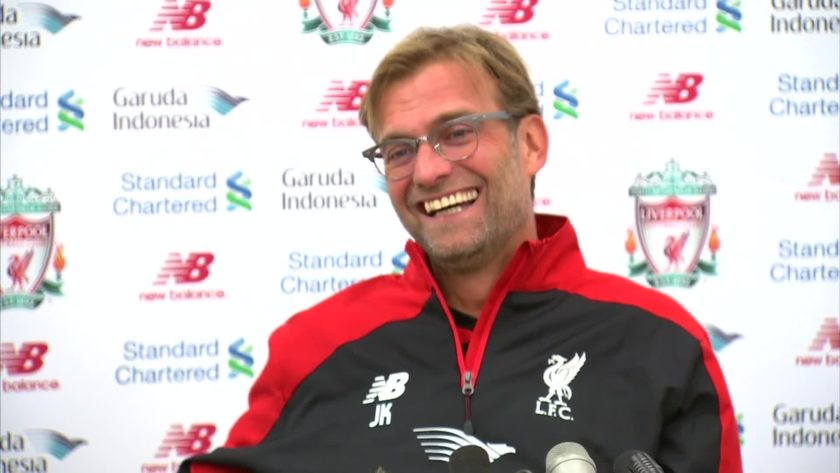 By Anthony Stanley.
In October of 2014 – just as Brendan Rodgers' Liverpool were beginning to wake up to the sobering reality that was post-Suarez and post-title charge – Borussia Dortmund, under the stewardship of Jürgen Klopp, were enduring their worst run of form since the enigmatic and charismatic manager had taken the helm. Five consecutive defeats saw the club plummet to seventeenth in the Bundesliga.  As Elmar Nevelling wrote in his biography of Klopp, with prophetic echoes that would follow the German to England in the fullness of time:
'Time and again, Dortmund were finding themselves struggling to break down teams who were (successfully) attempting to stifle their tactics through parking the metaphorical bus in front of goal.  Bayern and Borussia Monchengladbach were almost the only teams not to attempt this, being confident that they could beat Dortmund their own way.'
Following years of rampant success, Klopp's Dortmund were on a downward trajectory. Perhaps it was that Klopp's shelf life as a manager of the side had been reached and breached, perhaps a counter to his tactics had been discovered by his rivals, perhaps losing the likes of Lewandowski and Gotze to Bayern had been too difficult to recover from. Klopp himself blamed the severe injuries that struck his team that autumn; by November Nuri Sahin, Illkay Gundogan, Jacub Blaszczykowski, Oliver Kirch and Marco Reus were all out for substantial periods. Though Dortmund would recover following the Hinrunde and winter break, by early April the former Bundesliga champions were languishing in tenth place.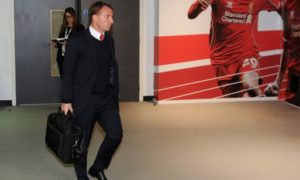 On the 15th April, four days before one of the nadirs of Rodgers' Liverpool career would unfold with an FA Cup semi-final defeat to Aston Villa, Borussia announced that there would be a press conference. Ever since die Schwarzgelben had hovered above the relegation zone, Dortmund's CEO (and Klopp's close personal friend), Hans-Joachim Watzke, had feared that the manager 'well known for being emotional, would resign'. These fears were about to be realised as a clearly affected Watzke faced the media and imparted the news that put most of the heavy hitting clubs in Europe on red alert:
'following Jurgen Klopp's initiative, we have conducted several intense conversations over the last few days and then reached the mutual decision that we have been travelling on for seven long years with unbelievable success will come to a conclusion at the end of the season'.
This review is for Subscribers only – there's a Subscribe tab at the top of the page if you're interested in joining.
[ttt-subscribe-article]