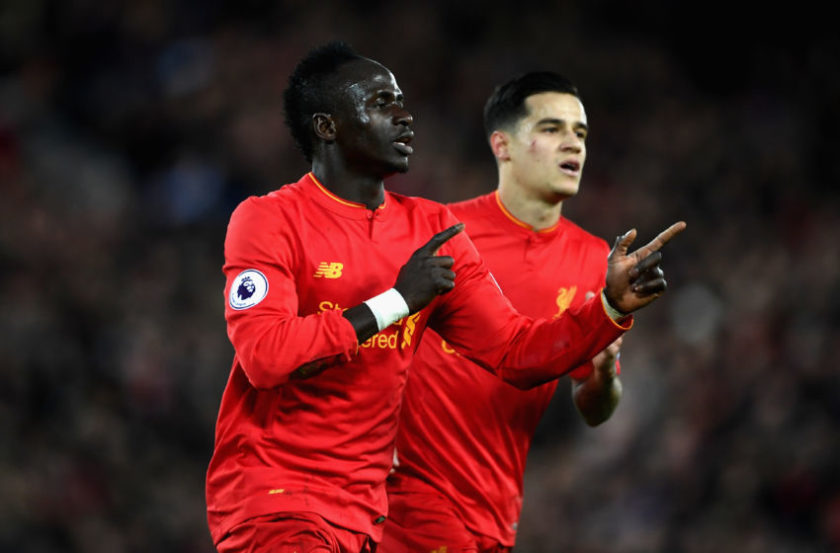 by Christine Andrade.
My trip to Anfield for the Arsenal match started after work on Wednesday –   which at around 2am was actually early Thursday! Confusing, I know – it is for me too, even though I've been working this evenings and overnights shift for over 20 years.
My plan was to stay up until 4:15am at least in order to complete the ticketing for the Everton match on behalf of New York branch members who had been allocated tickets. This was scheduled by LFC to begin at 9:15am on March 2nd and end on Friday, March 3rd at 9:15am, so I wanted to get this out of the way early since I would be on the road for most of this time period.
I started packing. I had a few New York souvenirs, including New York Supporters branch t-shirts to pack for friends in Liverpool that I would be going to the match with. The ticket purchase almost went off without a hitch but I still had to call in with a question – it's one of the most impressive aspects of the branch ticketing process that I can call in and speak to someone when I have a question. The support they provide is really great.  It's essential and comforting to me because having the responsibility for making sure other people get their tickets is scary for me.
Purchase complete, I then had to send the email to the club members to announce their seat allocations before getting some sleep.
I am the type of person who likes to leave myself some extra time at the airport and, having a 7:30pm flight, I was concerned about rush hour traffic. I left my apartment around 3pm for the 4:05pm train from New York's Penn Station to Newark, which meant arriving at Newark Airport just after 4:30pm. I ran into a bit of trouble with the AirTrain which was packed and running with delays. Also, I went to the wrong terminal and so had to get back on the AirTrain going in the opposite direction to get to the correct terminal. Moral of the story, read the fine print on the boarding pass.
As a result, I got to the check in just about two hours early, as recommended for an international flight. TSA pre-check on my boarding pass meant shorter lines at security and getting through faster, so I had just about enough time for a drink and a bite before the flight. Hooray! I picked a spot that was showing footie but it turned out to be a replay of the Juventus v. Empoli match that I'd already seen. Oh well.
On the plane, I caught a bit of luck in that my seat terminal was broken so they switched my seat and I had a whole row to myself! What a treat to be able to stretch out and catch a nap on the plane.
The rest of this report is for Subscribers only.
[ttt-subscribe-article]