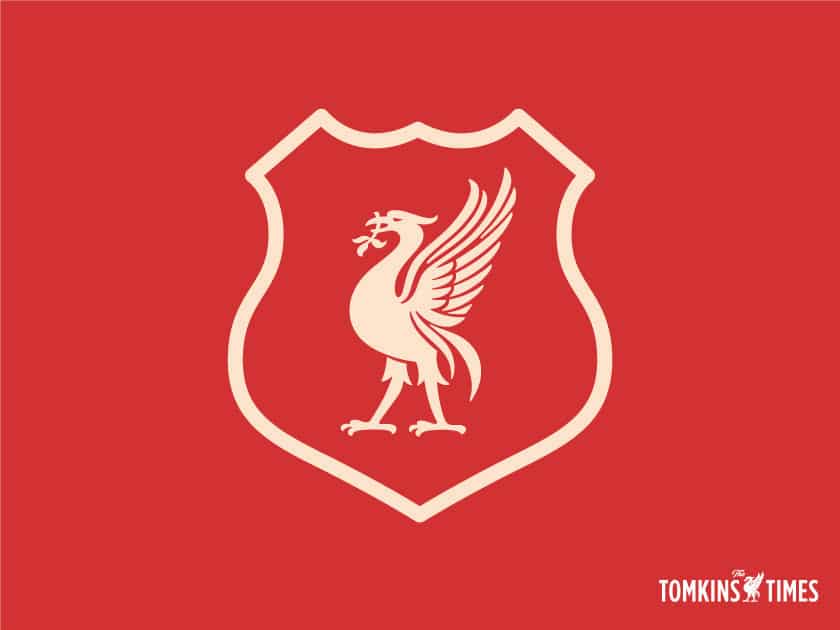 By Chris Rowland.
I started writing this before January 2017 – our month horribilis. We were second and still in two cups including a semi-final, and I was going to offer my apologies for pissing on our collective chips at such a propitious time. We were, it seemed, nearer to clambering back perchwards than for some time.
Well that just shows what a few weeks can do.
But I decided this was relevant regardless of current status. As subscribers to The Tomkins Times will know, over the last year we've been running a splendid series of articles by Anthony Stanley called 'Liverpool FC in the Premier League Era'. This in-depth retrospective got me thinking about the events and people that have had an effect on the club since the late 1980s (when Liverpool were dominant).
Taken objectively over a period of say 30 years, we cannot deny we have lost that dominance. If that constitutes a perch, then we were definitely on it once.
(OK, it's never that clean-cut. Even during Liverpool's lengthy period of pre-eminence there were times when other forces took over, however briefly. Leeds and Derby in the early 70s, the emergence of Clough's Forest in the late 70s, Everton through the mid 80s.
Similarly, Manchester United's comparable period of dominance was not unbroken. There were record-breaking seasons by Arsenal and Chelsea mixed in there.)
In truth it's hard to pinpoint when we fell off our perch, and it can't really be traced back to a single moment or person.
That said, I think we could all agree that Liverpool were pretty much in situ, perch-wise, between 1972-3 when we won the league and UEFA Cup double, and 1990 when we last won the damned title (half-empty Anfield as the trophy got carted round yet again, polite applause, and plenty of post-Hillsborough perspective to dampen the significance).
During those 18 seasons, we won 11 league titles, 4 European Cups, 2 UEFA Cups, 3 FA Cups and 4 League Cups – 24 trophies in 18 seasons. That's not counting the woollyback trophies, the Charity/Community Shields, the European Super Cups, the Screen Sports Super Cup that replaced Europe for a few years …
There were only three trophy-less seasons during those 18. In six of them we won two trophies, and in one we won three. In the seven seasons when we didn't win the league, we were runners–up in no fewer than six of them. That's 1st or 2nd for 17 seasons out of 18.
But for two tumbles at the very last hurdle – that freakish loss to Wimbledon in the 1988 FA Cup Final by arguably our best ever footballing team (missed penalty, disallowed goal etc) and that last minute loss of the league title at Anfield to Arsenal in 1989, just post-Hillsborough – there would have been two consecutive League/FA Cup doubles and three in four seasons.
Some argue that the rot set in after Heysel, but we won the double the following season, the league again in 1988 and 1990 and the FA Cup in 1989. As well as the above two very near misses. So although Heysel could very easily have derailed us, it actually didn't.
The reason I am dwelling in our history, beyond the pure pleasure of basking in the achievements of your team, is to confirm that we were indeed on a perch, and for a long time, and were still on it as the 1990s dawned.
It's all about Timing – and Timing was no friend of ours, as our decline couldn't have been timed worse, coinciding as it did with the sudden explosion of riches brought about by the onset of the Premier League and the Champions League. Manchester United's rise, in stark and bitter contrast, could not have been timed better to capitalise on the new wealth, and to be fair to them they knew how to, not necessarily praise you could apply to us.
As we're talking chronology, and since it was it was he who introduced the phrase, we'd better begin with Sir Alex Ferguson and Manchester United.
'Knocking Liverpool off their **** perch' was Ferguson's publicly stated intent soon after arriving at Old Trafford in 1986. As Utd did indeed follow Liverpool in establishing a long-lasting dynasty of success, it could be argued that they did indeed knock Liverpool off that confounded pedestal, as the media and every pub know-all will tell you, uncritically swallowing and regurgitating a United agenda like farmed salmon snapping at their pre-prepared food pellets.
The point is, replacing Liverpool on their perch is emphatically not the same thing as knocking them off it. United and Ferguson may have been the chief  beneficiaries, but they were not the cause.
A lot was happening (or not happening, more precisely) within Liverpool FC, as well as in the wider world of football, in the early 1990s, not least the arrival of football as we know it, the Premier League, in 1992. So  it is within LFC that we must turn our gaze, to examine the roles of several individuals who played telling parts in the club's descent from the pinnacle.
The last Liverpool manager to have been unquestionably atop a perch was Kenny Dalglish Mark 1. On the face of it, when Graeme Souness replaced Dalglish as manager in April 1991 following Kenny's resignation – and more on that later – it appeared that we were merely replacing one club legend with another, albeit none could really compare with Kenny.
Souness, it could be argued, had managerial experience that Kenny had lacked when he took over from a broken Joe Fagan in the aftermath of Heysel in 1985. Souness' tenures in the passionate footballing hotbeds of Glasgow and Istanbul would surely be some preparation for a city he knew so well, and one which was only just emerging from a decade that its two football teams had so dominated. He would bring a blend of experience, passion for the club and ruthless professionalism, it seemed a 'boot room' type of succession planning appointment.
Souness was in many ways the victim of a perfect storm. First, in his defence, he inherited an ageing and weakened squad from Dalglish, whose eye had been off the ball in the monstrous aftermath of Hillsborough, his first spell as Liverpool manager bookended by the twin H-bombs of Heysel and Hillsborough. But nevertheless, when it comes to an assessment of what went wrong, you'd have to start with what Souness had to start with – new signings like Jimmy Carter and Kevin Speedie, and ageing stars like Ian Rush, John Barnes, Bruce Grobbelaar  and Ronnie Whelan all past their best before dates.
Souness began by shipping out the two aforementioned, though selling Peter Beardsley to Everton was less well received – unlike some of the others, he still had something to give, as he showed at Goodison. The team also lacked the sort of steel which Souness himself used to provide, with lots of tippy-tappy after-you-Claude midfield pointlessness while defences stood back, filing their nails nonchalantly and waiting to see whether an attack finally developed (certain similarities with today in that respect). Souness sought to beef the side up with signings like Paul Stewart, Julian Dicks and Neil Ruddock. Spot the successes amongst that lot.
Also, to be fair to Souness, he was hampered by the new rules on quotas of English-born players, which forced his hand as the squad he inherited had not been assembled with that rule change in mind.
And of course you could hardly blame Souness for needing a heart bypass op which took him away from day-to-day management and distracted his focus – though selling his story to the reviled Sun, still banished in the city after Hillsborough, was a spectator own goal for his reputation amongst the supporters.
The fact is, despite several mitigating circumstances behind his travails, there were several self-inflicted wounds too, like the one above. An over-rigid regime, over-proud refusal to acknowledge the extent of the problems facing the club, some poor transfer activity.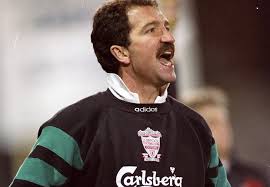 But ultimately, as ever, it came down to results and performances. Souness presided over a period when Liverpool's place at the top table began to come under pressure, some of it his fault and some not, and much of it due to events elsewhere, at other clubs and within his own boardroom. We were regressing as certain others – notably bitter rivals Manchester United – were travelling in the opposite direction.
Despite the 1992 FA Cup win, with the team failing to challenge for the title during Souness' reign – unthinkable given the 20 years that preceded it – and a changing landscape all around as the Premier League took hold, Souness was eventually sacked by Chairman David Moores in January 1994, following an ignominious FA Cup elimination by Bristol City (then in what is now the Championship) at Anfield. He became the first Liverpool manager to receive that fate since 1956.
In his place came another Boot Room appointment and former player, Roy Evans. But at this point I'm moving the spotlight away from the managerial succession because with one more exception, you couldn't reasonably criticise Roy Evans, Gerard Houllier, Rafa Benitez, Kenny Dalglish Mark 2, Brendan Rodgers or Jurgen Klopp as being responsible for the club's fall from grace – remember, crucially, this article seeks to find why Liverpool came off their perch, not why they haven't subsequently clambered back on it.
Presiding over not only Liverpool's most barren spell for more than three decades, but probably the most turbulent times in its history, Heysel and Hillsborough notwithstanding, and ending in court cases and the very brink of administration, sat the aforementioned Chairman David Moores. He took over in September 1991 – more or less at the same time as our perch started to swing a little precariously, as a slight breeze gradually morphed into a Force 8 gale. Seven years later, Moores brought in former Chief Executive of the newly formed Premier League Rick Parry, as Chief Executive of Liverpool FC.
Maybe the biggest criticism of Moores' chairmanship – bar one – is that he didn't seem to grasp or know how to capitalise on the club's global reach and commercial potential, now vastly opened out by the advent of the Premier League and Champions League. That's not an accusation you could level at several of our rivals, most notably Manchester United, who soared both on and off the pitch to become unprecedented cash generators within football, their income and value rising to double and treble Liverpool's relatively static position whilst their teams hoovered up trophies with a regularity that was painfully familiar to Reds fans.
There were others. Arsenal had the prescience to leave Highbury and build a new money-spinning arena, whilst achieving an almost metronomic consistency in qualifying for the lucre of the Champions League. At Chelsea meanwhile, Abramovich and his gas-roubles completely changed the game, spending eye-watering amounts to assemble an elite-level squad. A few years down the line, Manchester City would follow suit, becoming another gate-crasher to the top table, this time fuelled by Middle Eastern oil-dollars. The Northern Chelsea also assembled a super squad super quick, further obscuring Liverpool's sightlines towards that elusive perch.
Liverpool found themselves only the fifth highest earners in the PL, the fifth wealthiest club, when second was the lowest they'd ever had to encounter historically in the period between the mid- 1960s and the early 1990s. This lack of commercial and financial acumen was never more acutely demonstrated than by the story of the club shop not being open the morning after we'd become European champions for the fifth time in Istanbul.
It seemed that Moores had been sitting on his hands as the newly-enriched football world passed us by. He failed to recognise the changing face of football or capitalise on the marketing and merchandising opportunities represented by Liverpool's global fanbase. He failed to invest in the stadium, and acknowledged he didn't have the money to fund a new stadium, and increasingly sought external investment to help Liverpool develop a new ground.
The rest of this retrospective is for Subscribers only.
[ttt-subscribe-article]