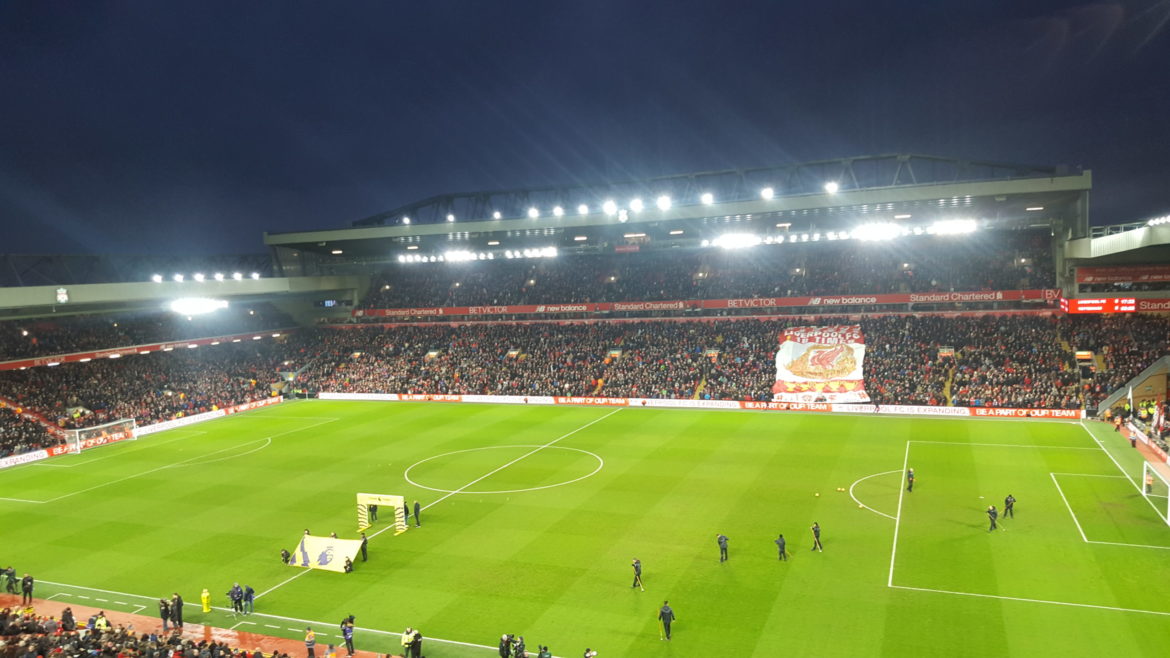 By Daniel Rhodes.
The day began at 5:30am, with fresh coffee and me editing an article about Liverpool's struggles in recent weeks; just what you want to read before travelling to Anfield to face Tottenham, arguably the form team in the Premier League.
However, Saturday, 11th February, 2017 was originally penned in to be a Darts Day Out. The annual tradition of my local team, who travel out of North Wales to watch the rugby union in Chester: Wales versus England. No idea if this tradition is linked to an oft-forgotten ancient law:
…for the Welsh if they make another expedition just across the English border, to Chester.

There, an ancient law says Welsh people can be shot with a bow and arrow inside the city walls and after midnight.
Kind of like a game of chicken with Roman law makers.
All the lads are great though, and football fans too (one Man City, one Spurs, and two fellow Reds); plus, they agreed to let an Englishman come on the trip with them so they weren't too hostile, although I may have been used as a human shield had 'things' got a little heated with the bow and arrows. The fact is I'll never know (until next year) as Gags Tandon of the Anfield Index parish offered me a free ticket into the new corporate section of the Main Stand! Bonus, literally.
The rest of this post is for subscribers only. 
[ttt-subscribe-article]