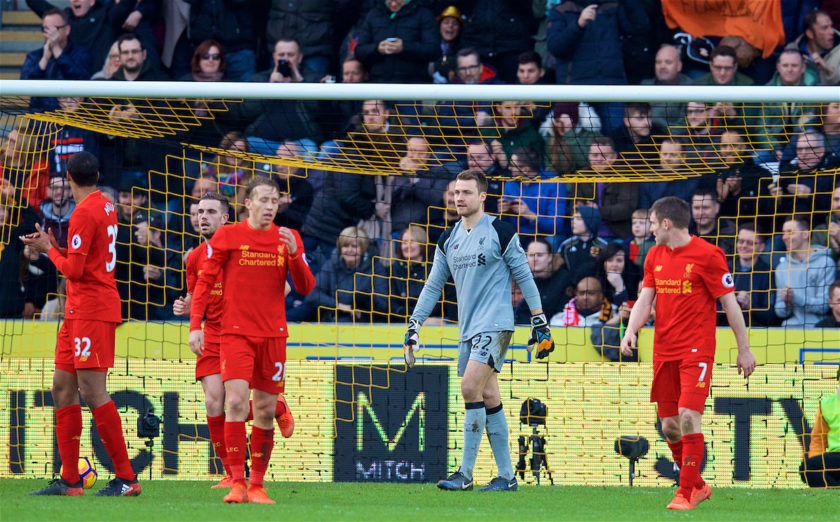 By Chris Rowland.
This is Liverpool's fifth league game at Hull's new home, the KCom (formerly KC) Stadium – but it's my first time at Hull. Not just the match, but the city itself. I never went to the old Boothferry Park ground, mostly because we never used to play Hull in the league, though we had a few cup games there – 1973, 1989 and 1999, to be thorough!
Maybe this explains my disproportionate level of excitement as I catch the 0934 to Leeds (let's face, tell people 'I'm going to Hull tomorrow' and they don't gaze in awe at you!). But it's that old thrill of travel which I've never lost – just put me at a railway station, dock or airport and that sense of transit, of movement, of somewhere else, will kick in. Today I'm not just ticking off a new ground but a new city, plus a day out somewhere you haven't been, with a bunch of your old mates. I've checked my CAMRA Good Beer Guide too – a few promising sounding pubs to visit in the Old Town. I've printed off the map, marked the pubs on it – thorough prep you see. Yes I know you can do all that on your phone – it's not better, just different!)
There are three different groups of us today. The Midlands-based ones are due in Hull half an hour before us at 11am. The Liverpool contingent will already be on the train I'll be joining at Leeds. And then there's me! On my connecting train to Leeds I hear a few Lancashire voices discussing football, and check the fixtures in my paper to see who they might be and where they might be going. Could be Preston fans going to Barnsley, or Oldham fans travelling to Chesterfield, or even Morecambe fans going to Doncaster – they'd all have to change at Leeds. But it turns out they're Reds heading for Hull!
After a 45 minute journey we're in at Leeds – surely the country's most complicated station layout, involving different levels, lots of 'a', 'b' and 'c' platform suffixes and some that seem to resemble Platform 9 ½ for Hogwarts in that they don't appear to exist at all.
I manage to track down platform 15B and board the train for Hull, and find my three mates in coach B. Most of the talk is non-football-related banter, piss taking and wind ups, and about ageing. Though we do hope the Chelsea performance and result have put a slight spring back in our step, but note a newly obdurate Hull's point at Old Trafford the night after and our generally poor record at this ground, with only one win so far. Like Swansea, they seem to be enjoying a new manager bounce. We note that for once it's us that have the extra day's rest – it nearly always seems to be the other way around.
After about 40 minutes and two stops at Selby (cue jokes about the town being past its Selby date) and Brough, Albie comments on what appears to be the sea by the side of the train track with a rather distinctive looking bridge across it. 'Humber Bridge there' he says. 'Can't see it' says Bob peering out of the wrong side of the train. 'It'll be where the water is Bob' says Paul. 'Alright smart arse' replies Bob.  It's an impressive sight though, on a crisp clear sunny winter's day.
And then we're into Hull Paragon station. The four of us pile into a taxi and head for the narrow cobbled streets of the Old Town, where we'd arranged to meet the others in Ye Olde Black Boy, at 12 bells. Or midday, as we landlubbing non-maritime port dwellers know it. One of them has texted to say the pub isn't opening till 12.30 so we meet at a Good Beer guide listed Wetherspoon pub called the Three Jon Scotts instead.  Standing sentinel either side of its entrance are two of Hull's distinctive cream coloured telephone boxes. It's a Hull quirk that BT have never run the public phone boxes in the city. All of the communications were run by the city council until 2007 and so all of the phone boxes are white instead of the usual red. Any footballing significance of the absence of red escaped me entirely until now!
I mention something from my i paper that annoys the hell out of everybody. They have a feature called The Fan Matrix, where they get a comment from a website of each club. Liverpool's comes from Red and White Kop. It says 'Really looking forward to this one. Hopefully we can get all three points and try and end the season as strong as possible. I'm really happy Mane is available too. Do we drop Lallana back in that midfield three? Do we give Firmino a bit of a rest?"
But it's the Man City one from an rnblade from the Blue Moon site that causes the ire. Ahead of their game against Swansea, it says 'Swansea are doing OK, beating Southampton and Victimpool recently …'
'Jumped up bastards, they're as bad as their fucking neighbours these days. They're just gatecrashers with their money, fucking no marks before then.'
'If that refers to Hillsborough then we were the victims, that's been showed now, so what's with the chippy attitude?'
We decide they are in fact the Northern Chelsea in that respect, and that we really don't like them these days if that's their attitude. Good thing we nearly always beat them!
After a swift pint we're off to the remarkable Ye Olde Black Boy, the oldest pub in Hull, dating back to 1729. This ancient dimly lit building was a tobacco merchants for a long time before that, with its trade carried on the nearby rivers Hull and Humber, and the building dates back to the twelfth century. You could easily imagine it as a location for a TV period drama. If you're ever in Hull, go there. It's almost a good enough reason on its own to merit a special visit. There's another nearby pub which sounds similar, the George Hotel in the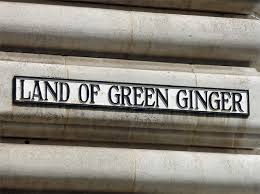 delightfully named street called The Land of Green Ginger, but instead we head to the Sailmakers Arms, the Lion and Key and finally the Manchester Arms where we have a taxi booked for 2.20. By 2.30 it's dropping us off by the long walkway through to the KCom Stadium. The Land of Green Ginger, the Olde White Hart and the Whalebone will have to wait till we're here again.
The Reds fans seem in good voice, keeping up a constant din, but gradually the lifeless performance on the pitch sucks the energy out of us. Someone comments it feels like the Burnley away game minus the early goal, endless unthreatening possession and a series of harmless corners. Then right on half-time, what seems somehow inevitable happens. Hull score from their first and only corner and almost their first attack, courtesy of our keeper. 'We almost never score goals like that because opposing keepers almost never do that against us' says Graeme. All depressingly predictable and familiar is the consensus. As was them scoring again from a breakaway after relentless Liverpool possession with no end product. 'We're great in the middle and shite at both ends' says a downbeat scouse voice behind me.
The rest of this review is for Subscribers only.
[ttt-subscribe-article]