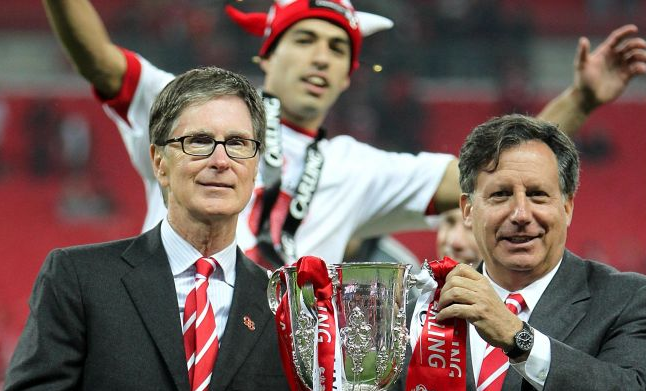 By Krishen Bhautoo (TTT Subscriber Krishaldo).
Since the close of the January transfer window, there has been a swell in resentment towards Liverpool's American owners. Some are saying they are just here to make a quick buck, whilst others feel they are good custodians making decisions in the best interests of the club's long term future.
The idea of this article is to look at what they have and haven't actually done in their near six and a half years ownership of Liverpool, and if some of the criticism aimed at them is warranted.
15th October 2010: NESV Purchase Liverpool
Liverpool were close to financial ruin and in the footballing doldrums at the end of Tom Hicks' and George Gillett's reign. They had leveraged so much against the club that we were struggling to make interest payments back to the lenders which resulted in positive net spends for the preceding two seasons. If that wasn't enough, rumours emerged that H&G still wanted to borrow MORE money against the value of our players, only to be blocked by other board members. The banks had had enough and wanted payment in full, as per terms of the agreement. An injunction by a Dallas judge wasn't going to wash it if they wanted to retain control.
Just hours before administration for not being able to pay said loans, a nine point deduction and possible/probable relegation (given our league position under Roy Hodgson), NESV took over the club via that famous court case, becoming de facto saviours of LFC and boasting a 90% approval rating with the fans, before they'd even completed the purchase.
John W Henry:
"I am proud and humbled, I can't tell you how happy I am. We're here to win.

"We're going to do a lot of listening, we have a lot to learn, and we'll walk this path together [with the fans].

"We regard our role as that of stewards for the club with a primary focus on returning the club to greatness on and off the field for the long-term.

"We are committed first and foremost to winning. We have a history of winning, and we want Liverpool supporters to know that this approach is what we intend to bring to this great club."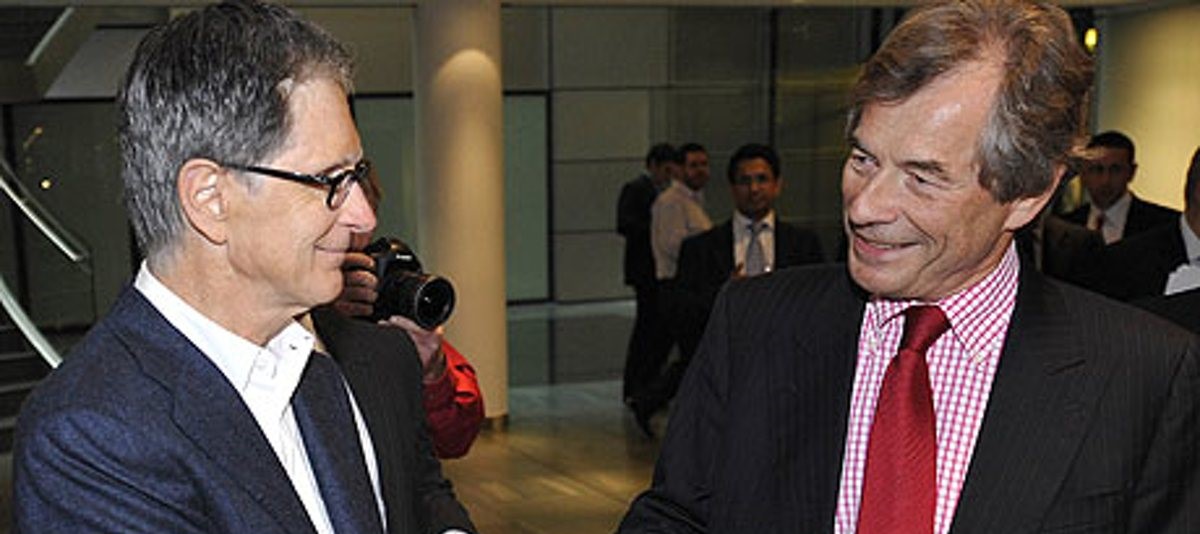 All the right noises you want to hear from an incoming manager, but having being once bitten by the 'spade in the ground in 60 days' talk, LFC fans were rightly twice shy. And perhaps the fans who were sceptical were correct.
In a subsequent court case, where Mill Financial took George Gillett to court for failure to pay back a $70m loan (and were pledged a 50% "membership interest in LFC"), they claimed the LFC board sold the club on the cheap and wanted compensation. Ian Ayre and an FSG lawyer, Edward Weiss, gave testimony, with several internal emails between board members of both LFC and NESV at time of the take over were admitted to evidence.
Below are a couple of snippets of emails that were sent by JWH to other members of NESV and consultants on the sale: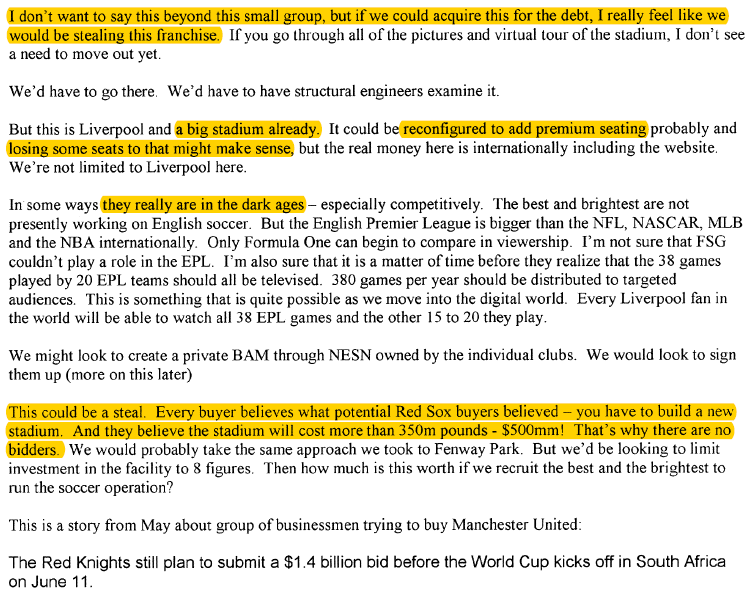 And:

We can see that they didn't buy the club as lifelong fans, or as caring observers who didn't want to see such a historic institution go the way of Leeds United at the hands of their compatriots. Instead, they bought the club because it made sound financial sense. A 'distressed asset' (a phrase used in another email) that they felt they could add value to, as they felt that English Soccer didn't have the biggest or best brains working here. Perhaps they had a point as no other potential buyer (Kenny Huang and Tony Fernandes were both at the table according to the emails) considered that staying at Anfield was an option and factored in £350m stadium costs into any deals.
I don't think this comes as a surprise to any of us. To think they were to be the fairy godparents was unrealistic. What we did expect them to do was to make sound decisions that allowed the club to forget the terrible years under H&G, and grow our club so that we could get back on our perch.
And the work begun almost immediately:
20th October 2010: Christian Purslow Leaves LFC
The self-proclaimed 'Fernando Torres of Finance' (and LFC season ticket holder) was appointed in June of the preceding year as Managing Director, a temporary role until a full time successor to Rick Parry and a permanent appointment could be made. According to the Telegraph, his main responsibilities were to renegotiate the £350m RBS loan that was due to be repaid at the end of July and work with Rafa Benitez on transfers.
Despite his many transgressions against fan favourite Benitez, and some very questionable signings, he was a key part in the sale process to NESV. Having read the emails, it was clear he favoured them over other prospective buyers and made his opinion known.
3rd November 2010: Damien Comolli Appointed Director of Football Strategy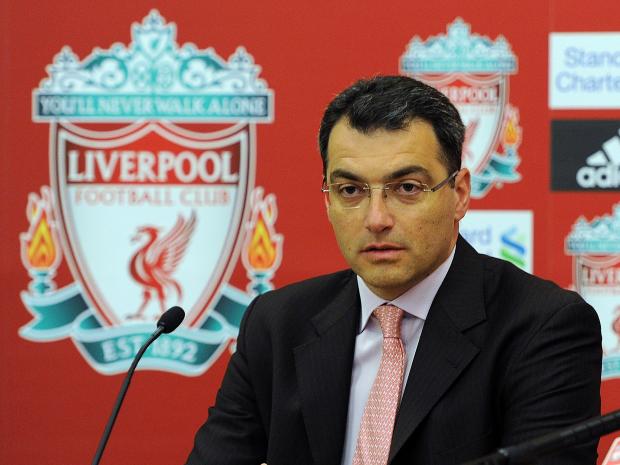 The approach here from FSG was obvious. Take as much guesswork out of the signing of players as possible. Use the numbers to identify talent before they raise interest from rivals and sign them on the 'cheap'. And who would FSG, less than a month into owning a 'soccer franchise', turn to for advice on who to appoint? Billy Beane. I presume he wasn't the only one they sought counsel from, though I expect his recommendation spoke volumes. The intent was to make Liverpool better at signing players.
The Frenchman was signed to freshen up Liverpool's approach to signings. Fewer Joe Coles, Jovanovics and Koncheskys, more Modrics, Bales and Berbatovs.
His record at Liverpool is debatable, with the likes of Suarez, current club captain Henderson and profitable Jordon Ibe listed as successes, but he did oversee the purchases of some duds too.
8th January 2011: Roy Hodgson Sack. Kenny Dalglish Appointed Caretaker Manager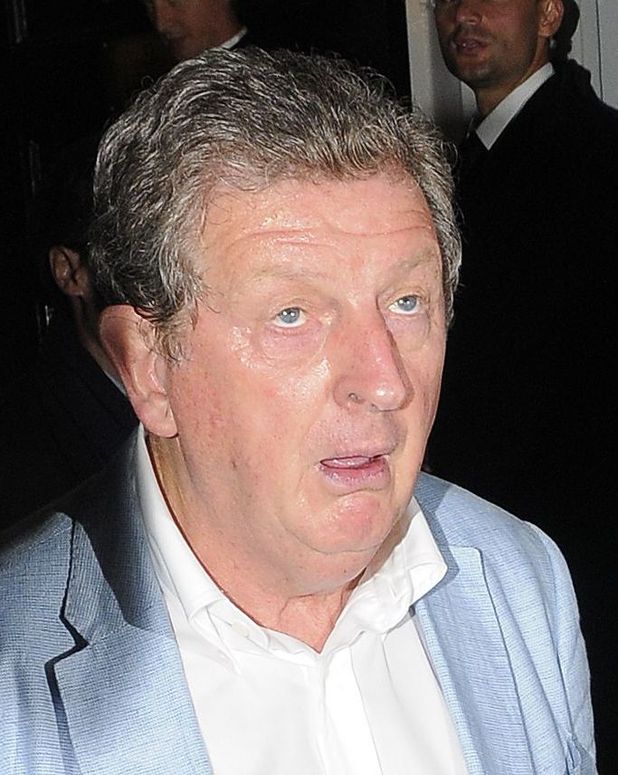 It didn't take a veteran footballing mind to see that the club languishing in 12th position, with seven wins from 12 and a dour brand of football, wasn't the 'Liverpool Way'. Hoping to not get beaten 6-0 by Man City, declaring a draw against Everton as Utopia and Northampton Town being described as formidable opponents meant that Hodgson wasn't missed by anyone on the red side of Merseyside (apart from Danny Murphy).
The owners saw the problem and acted quickly.
Appointing Kenny may have been a bit of a PR stunt, though what were the other options in that situation? Appointing a club legend, who has the goodwill of everyone associated with Liverpool, to come in, lift the spirits and steer the club right until a permanent successor was found may have been a master stroke.
31st January 2011: Carroll Plus £15m For Torres
There's a little bit of a misconception about the Carroll fee. We didn't bid £35m for him. We told Chelsea that he was who we wanted to replace Torres, and whatever Newcastle wanted for him, we'd add £15m onto the Torres fee. Essentially, we sent Chelsea to negotiate with Newcastle (who pulled their pants down) and took £15m in the middle.
John W Henry:
"The fee for Torres was dependent on what Newcastle asked for Carroll. The negotiation for us was simply the difference in prices paid by Chelsea and to Newcastle. Those prices could have been £35m [from Chelsea for Torres] and £20m [to Newcastle for Carroll], 40 and 25 or 50 and 35. It was ultimately up to Newcastle how much this was all going to cost. They [Newcastle] made a hell of a deal. We felt the same way."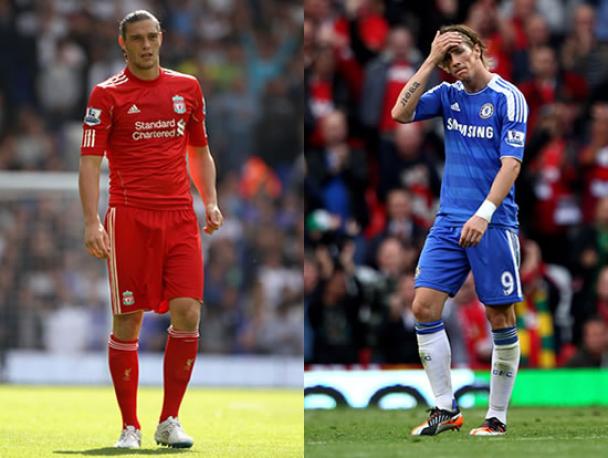 That's quite a unique way of doing a deal (I'm not sure if that's more common in American sports?). Were we being too smart for our own good? Would we have been better off just taking the £50m and investing it elsewhere? Were there better options or was the speed of the deal too quick to make calculated decisions? Hindsight is of course 20/20, and if Carroll had worked out for us, we'd have been lauding it as the deal of the decade.
May 2011: Stadium Debt
It emerged that FSG had paid off the stadium debt left by the previous regime, amounting to a massive £49.6m. A debt amassed by having a few drawings done and renderings made of the potential new design.
The final epic swindle of H&G.
12th May 2011: Kenny Dalglish Appointed Full Time Manager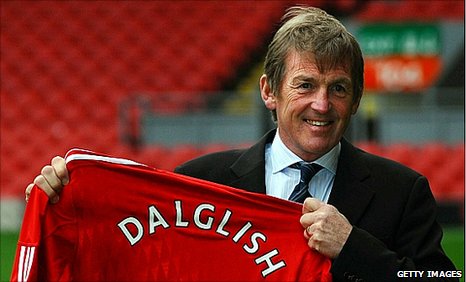 After a successful caretaker spell, The King was appointed full time and managed to turn the season around, from 12th when he took over and taking us to 5th. Given the form he brought to the club and the backing of the fans, I don't think it would have gone down too well if FSG had looked elsewhere.
I suspect he wasn't their ideal appointment for the time, but could have been a safe pair of hands until the right candidate(s) became available.
20th December 2011: Suarez and Evragate
We all know what happened in this monumental FA balls up. In case you need a reminder of how and why this situation was so poorly handled, have a read of this piece by Aldo Mazzucchelli (a Uruguayan Professor of Hispanic Studies at Brown University).
This kind of matter could have been cleared up (or even thrown out!) if FSG had managed the situation properly. Instead, it seemed rudderless, with no real power in Liverpool able to take control of the matter and it resulted in our best player missing eight matches.
The absentee owners shoulder some of the blame for this one.
26th February 2012: The First Trophy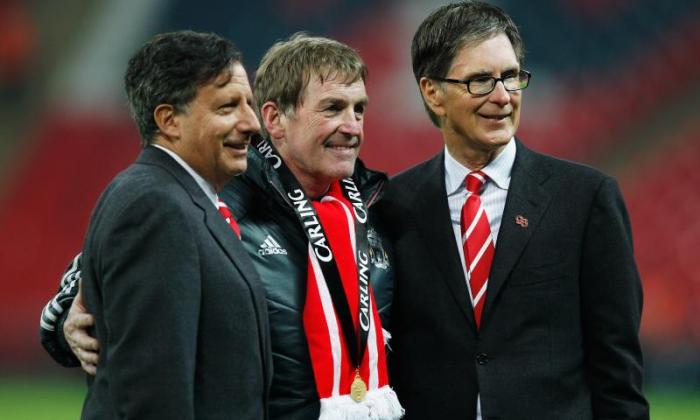 Liverpool won the League Cup with a victory on penalties over Championship side Cardiff City. Not a classic game, and Pepe didn't even make a save in the shoot out. The most memorable moment was probably Gerrard's cousin missing the decisive penalty.
It's the first and only trophy won under FSG's ownership (though several finals and semi-finals were to follow in the coming years).
12th April 2012: Damien Comolli Sacked as Director of Football Strategy
After just under 18 months at the club, LFC decided to part ways with Damien Comolli.
Last year, he said this about is time at Liverpool (he strangely happened to pipe up when Henderson was leading England out as captain):
"The day I got sacked they [Liverpool's owners] told me I had made a big mistake on Jordan and he was a waste of money,"

…

"We were looking at statistics and we were going through a lot of midfield players in the Premier League and what amazed me and caught my eye was his ability to create quality chances.

"For a player who was so young, playing not in a top side, with all due respect to Sunderland, he was producing and creating more quality chances, or least as much, as top quality players in the Premier League."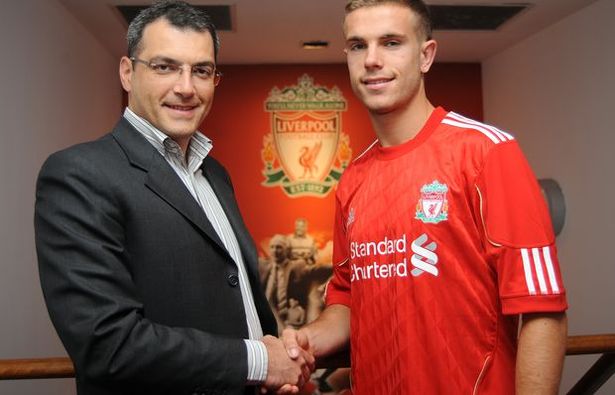 I personally don't think Comolli was too bad at his job. Of course he could have done better, but he wasn't terrible. FSG made the choice and looked to improve the scouting network in other ways.
Comolli signings:
Andy Carroll: £35m
Luis Suárez: £22.7m
Jordan Henderson £20m
Charlie Adam £8.5m
Stewart Downing £20m
Doni: Free
José Enrique: £7m
Sebastián Coates: £7m
Craig Bellamy: Free
Jordan Ibe: £500k
Danny Ward: £100k
Sheyi Ojo: Undisclosed
Jerome Sinclair: Free
Just last week, he also stated that FSG implemented guidelines to signing players that they should be under 21 years old and under £10m.
"In the spring of 2012, the owners told me that we had a limited spending budget per player of €10 million and we could only sign players who were under 21.

"I said to the scout: 'Coutinho becomes our priority' because we were looking for a wide player to replace Dirk Kuyt. He (Coutinho) was not available because they transferred him to Espanyol [on loan] later on."
Is he taking credit for Coutinho now too? And more importantly, does he have a point re the guidelines. These are the signings for the following two seasons:
| | | | |
| --- | --- | --- | --- |
| Player | Club | Fee | Date |
| Fabio Borini | Roma | £10,400,000 | 13-Jul-12 |
| Joe Allen | Swansea City | £15,000,000 | 10-Aug-12 |
| Oussama Assaidi | Heerenveen | £3,000,000 | 17-Aug-12 |
| Nuri Sahin | Real Madrid | On Loan | 25-Aug-12 |
| Samed Yesil | Bayer Leverkusen | £1,000,000 | 30-Aug-12 |
| Daniel Sturridge | Chelsea | £12,000,000 | 02-Jan-13 |
| Philippe Coutinho | Inter Milan | £8,500,000 | 30-Jan-13 |
| Luis Alberto | Sevilla | £6,800,000 | 22-Jun-13 |
| Iago Aspas | Celta Vigo | £7,000,000 | 23-Jun-13 |
| Simon Mignolet | Sunderland | £9,000,000 | 25-Jun-13 |
| Kolo Touré | Free Transfer | Free | 02-Jul-13 |
| Aly Cissokho | Valencia | On Loan | 20-Aug-13 |
| Mamadou Sakho | Paris St Germain | £15,000,000 | 02-Sep-13 |
| Tiago Ilori | Sporting Lisbon | £3,500,000 | 02-Sep-13 |
| Victor Moses | Chelsea | On Loan | 02-Sep-13 |
From LFCHistory.net
15th May 2012: Kenny Dalglish Sacked
Despite a League Cup trophy and a further FA Cup final appearance, Kenny Dalglish was let go from his position as manager, poor league performance being cited as the reason. Liverpool's eighth-place finish was their worst season-ending position for nearly two decades, with their lowest points tally since 1954.
Ian Ayre:
"If you don't believe the results are right and feel 37 points off the champions and 17 points off Champions League pace is a long distance you have to make a change.

"You believe you have to improve that part because without it things begin to fall away. We have to get the football right. Should Kenny have been given longer? People will always have a different view.

"We had to make a decision as a board and we have to stand by it and move forward. The history the club was built on was about success and that means success in the league, which leads to Champions League football, and also winning trophies.

"No one is saying we didn't enjoy winning the Carling Cup and getting to the FA Cup final but ultimately the backbone of football now is the Premier League and European football at the highest level.

"It was important we moved forward in that direction and results are what mattered this year."
The statement almost proves that moving up the league table into Champions League places is the key motivator for FSG, and to build from there.
It did, however, give FSG their first chance to appoint the manager they wanted. The interview process seemed to take an age, with the likes of Roberto Martinez being photographed drinking coffee on the beach with John W Henry. AVB was briefly in contention, Fabio Capello reportedly turned us down and LVG was preferred for the role as Director of Football.
What a different world we may have seen at Liverpool had some of those appointments been made.
24th May 2012: Billy Hogan Hired As Chief Commercial Officer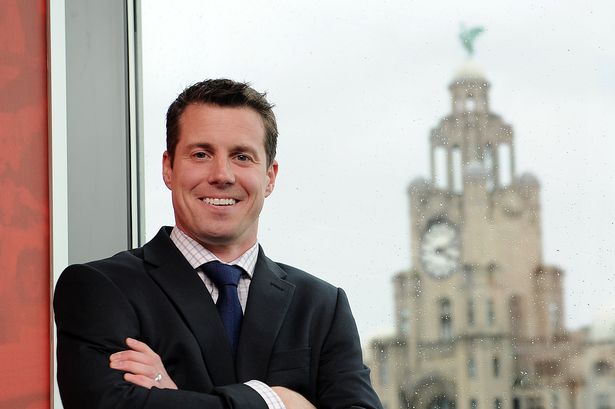 A good move from FSG, moving Hogan from Fenway Sports Management (the side of FSG that handles sponsorship deals) to work for LFC. It shows a commitment to run the business side of LFC properly, and using one of their most trusted employees to do it.
I'm sure some will argue that the only reason they did this is because they can make more money. Whilst that's true, it'll generate more revenue for LFC. I suspect those same people bemoan the fact we lie so far behind United and City for commercial income.
It all depends on where the money goes.
1st June 2012: Brendan Rodgers Appointed LFC Manager
FSG were finally able to bring their chosen manager to the club. In a club statement, John W Henry said:
"Brendan Rodgers' appointment today as manager of Liverpool Football Club is one of the most important steps we will take in building the kind of club on and off the pitch supporters can be excited about. Brendan's comprehensive football philosophy is perfectly aligned with those at the club and those soon to join the club. He was the first choice unanimously among them and he had no hesitation at all in embracing exactly what we want to try to build at Liverpool."

"We do not expect miracles overnight nor should anyone else. But we firmly believe that the direction the club is heading in will lead to Premier League championships. We will embrace the unconventional, build the right way and together set a bold, exciting course for this historic club."

"Rodgers' primary focus will be the first team but he'll also work extensively in collaboration with the new football operations structure as the team adheres to the continental football Sporting Director mode."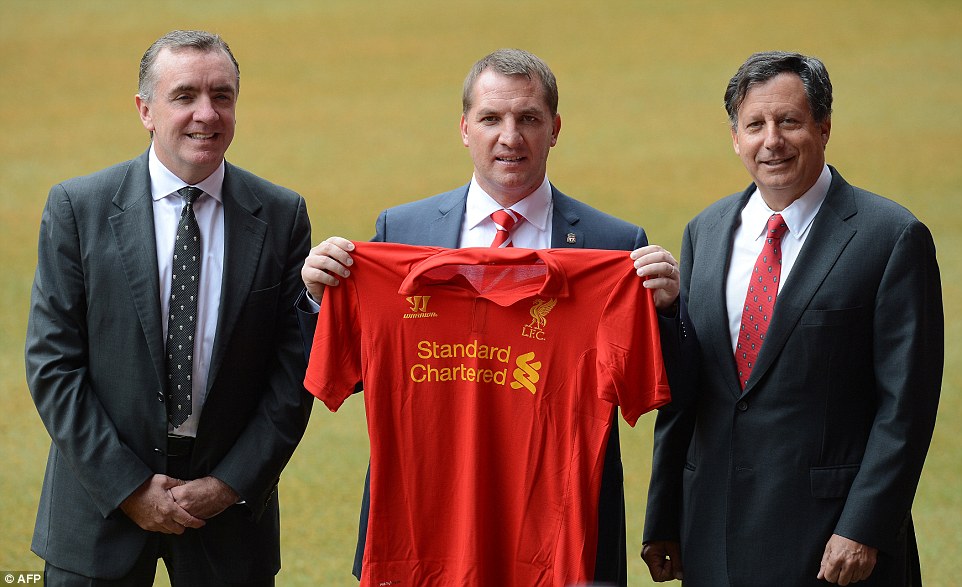 The relationship seemed to start on a rocky footing when, to Ian Ayre's dismay, Rodgers said in his first press conference:
"One of the items I brought up when I was speaking to the club was that I wouldn't directly work with a director of football. I feel that if you are going to do that as a club you have to do that first. That was my recommendation. If you want to have a sporting director, get him in and then you can pick your manager from there but if you do I won't be the manager."
What he says makes sense. You really should appoint the Sporting Director before the manager, but to kibosh the idea in your first press conference was a strong statement. Almost a 'my way or the highway'. I can't imagine that went down well in Boston.
Despite this, Rodgers did bring an exciting brand of football to the club. Even if the results weren't always there, the football looked like something to build on.
15th June 2012: Barry Hunter and Dave Fallows Appointed
The Man City duo were appointed as part of the scouting set up at the club which replaced Comolli and went towards a group model. Due to contractual obligations to City, they weren't allowed to officially begin work for the club until after the summer transfer window closed.
Since Comolli had left in April, there had been no one to head up player recruitment, with BR signing Borini and Allen (both former players), though Assaidi and Sahin also joining that.
"My role is primarily to co-ordinate all aspects of our scouting department, which includes liaising with scouts, fixture planning, managing the constant stream of reports coming in and effectively linking everything together," Fallows explained back in 2010.

"The traditional role of a scout, where they went to a match and kept all the knowledge in their head rarely exists in modern day scouting structures."
3rd September 2012: Open Letter For Patience
With Carroll leaving the club on loan and no forward recruits being brought in to replace him, discontent grew amongst the fanbase, leading John W Henry to write an open letter to the fans:
I am as disappointed as anyone connected with Liverpool Football Club that we were unable to add further to our strike force in this summer transfer window, but that was not through any lack of desire or effort on the part of all of those involved. They pushed hard in the final days of the transfer window on a number of forward targets and it is unfortunate that on this occasion we were unable to conclude acceptable deals to bring those targets in.

But a summer window which brought in three young, but significantly talented starters in Joe Allen, Nuri Sahin and Fabio Borini as well as two exciting young potential stars of the future – Samed Yesil and Oussama Assaidi – could hardly be deemed a failure as we build for the future.

Nor should anyone minimise the importance of keeping our best players during this window. We successfully retained Daniel Agger, Martin Skrtel and Luis Suárez. We greatly appreciate their faith and belief in the club. And we successfully negotiated new, long-term contracts with Luis and with Martin.

No one should doubt our commitment to the club. In Brendan Rodgers we have a talented young manager and we have valued highly his judgement about the make-up of the squad. This is a work in progress. It will take time for Brendan to instil his philosophy into the squad and build exactly what he needs for the long term.

The transfer policy was not about cutting costs. It was – and will be in the future – about getting maximum value for what is spent so that we can build quality and depth. We are avowed proponents of Uefa's Financial Fair Play agenda that was this week reiterated by Mr Platini – something we heartily applaud. We must comply with Financial Fair Play guidelines that ensure spending is tied to income. We have been successful in improving the commercial side of the club and the monies generated going forward will give us greater spending power in the coming years.

We are still in the process of reversing the errors of previous regimes. It will not happen overnight. It has been compounded by our own mistakes in a difficult first two years of ownership. It has been a harsh education, but make no mistake, the club is healthier today than when we took over.

Spending is not merely about buying talent. Our ambitions do not lie in cementing a mid-table place with expensive, short-term quick fixes that will only contribute for a couple of years. Our emphasis will be on developing our own players using the skills of an increasingly impressive coaching team. Much thought and investment already have gone into developing a self-sustaining pool of youngsters imbued in the club's traditions.

That ethos is to win. We will invest to succeed. But we will not mortgage the future with risky spending.

After almost two years at Anfield, we are close to having the system we need in place. The transfer window may not have been perfect but we are not just looking at the next 16 weeks until we can buy again: we are looking at the next 16 years and beyond. These are the first steps in restoring one of the world's great clubs to its proper status.

It will not be easy, it will not be perfect, but there is a clear vision at work.

We will build and grow from within, buy prudently and cleverly and never again waste resources on inflated transfer fees and unrealistic wages. We have no fear of spending and competing with the very best but we will not overpay for players.

We will never place this club in the precarious position that we found it in when we took over at Anfield. This club should never again run up debts that threaten its existence.

Most of all, we want to win. That ambition drives every decision. It is the Liverpool way. We can and will generate the revenues to achieve that aim. There will be short-term setbacks from time to time, but we believe we have the right people in place to bring more glory to Anfield.

Finally, I can say with authority that our ownership is not about profit. Contrary to popular opinion, owners rarely get involved in sports in order to generate cash. They generally get involved with a club in order to compete and work for the benefit of their club. It's often difficult. In our case we work every day in order to generate revenues to improve the club. We have only one driving ambition at Liverpool and that is the quest to win the Premier League playing the kind of football our supporters want to see. That will only occur if we do absolutely the right things to build the club in a way that makes sense for supporters, for us and for those who will follow us. We will deliver what every long-term supporter of Liverpool Football Club aches for.
Well-spoken words to reassure fans that they are trying.
Was it just lip service or did they genuinely try? The signing of Daniel Sturridge on the 2nd of January, later supplemented by the signing of Philippe Coutinho, suggests they looked to rectify things as soon as possible.
16th September 2013: Being: Liverpool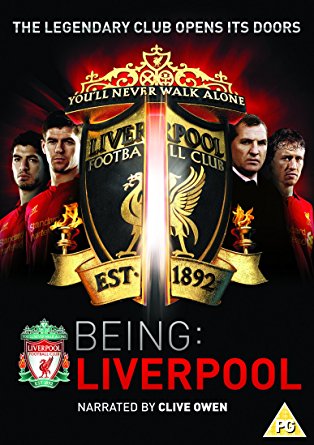 The much maligned five-part fly-on-the-wall documentary was billed as an opportunity to give fans the chance to have a look behind the scenes of LFC. Instead it felt much more like a prospectus to potential fans and why they should support LFC.
It was a decent intention, but in Rodgers' first season in charge and with many already dubious of the former Swansea man's lack of senior level credentials and record of achievement, it put unnecessary pressure on him and probably distracted from training.
Ian Ayre on his Harley and Rodgers' self portrait (donated to him by a charity for the work he'd done for them) didn't help the public perception of either individual or the club generally, and the management speak probably went a long way to begin the David Brent comparisons.
I think the intentions were right, but the timing was poor. Letting BR get his feet under the table and perhaps after a successful season would have probably seen a better response.