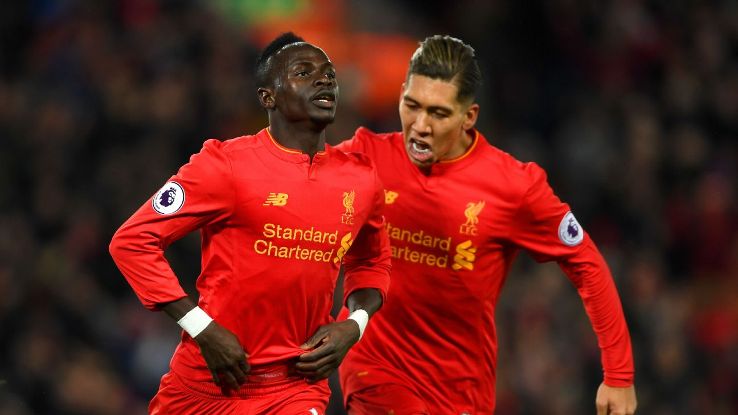 This season was always likely to be about building on what Jürgen Klopp inherited last season, and building something. This is not hindsight; this is what I said in the summer.
He chose not to make radical changes, but three of his summer additions – Sadio Mané, Gini Wijnaldum and Joel Matip – have added quality and, largely, consistency to the Reds' play. Mané and Matip did so from their debuts onwards, but Wijnaldum – a quiet success early on – is growing ever-more influential, with assists and goals, and just all-round quality.
Winter window additions would have been nice, but it's hard to argue with the logic of ignoring short-term compromises if better players are already in the pipeline for the summer; although with transfer ins and outs there's always lots of guesswork from us observers.
You can get January bargains, but it's not always possible to get the players you want. It's not a hopeless window, but the summer is a longer, less-panicky period, and the 'selling' clubs are not hanging onto players for dear life to fight for titles, Europe and against the threat of relegation (and yes, great players can be at relegation-threatened teams too).
The scintillating 2-0 victory over Spurs shouldn't disguise the fact that further work is required, but such was the unexpectedly good first half of the season that 'growing pains' – when they arrived – looked like a nosedive. Injuries, fixture congestion and absentees due to the African Nations Cup (which briefly, and weirdly, included Matip, who had retired in 2015) made for a messy January, and some understandable concerns.
Liverpool do need a deputy for Mané, although to make a top-class signing and sign his understudy in the same window is, I'm guessing, pretty rare (and there's the unanswerable issue of how the understudy would have fared if he'd just spent five months on the bench, and then been thrown in to replace a player who had become essential. Football is not that simple).
More pace is still needed, as well as a more reliable goalkeeper (despite a perfect game today). But given more than a few days to prepare, Klopp's favoured XI is largely excellent. Just to be at that stage in his first full season is something to be grateful for.
(My "realistic" aim for the season, outlined in the summer, was 3rd-5th, and/or 70 or more points; with two points a game a big improvement on the last two seasons.)
The aim has to be to add the next layer in the summer, to bring in more depth and add a couple of new dimensions. To have attempted all that in one season might have worked, of course, but it could also have resulted in a confused mass influx. Even players who aren't quite good enough for the next phase of Klopp's plan have helped glue the team together, and keep a sense of unity in the squad, in a way that might not have happened with mass changes.
The slump – which is hopefully now over – coincided with the League Cup semifinals and FA Cup replays, and the Reds still can't find the energy for games in quick succession. But equally, Philippe Coutinho was bang in form when he got injured, and has yet to score since his return (which was also rushed, due to the other problems engulfing the team at that stage; only now is he looking back to his sharpest, in terms of footwork, even if the goals are yet to return).
Mané's pace is essential, especially with Daniel Sturridge no longer looking quick enough to worry defences with passes in behind, and with Divock Origi still only 21 and not yet fully ready to be the main man. (Oh for Sturridge to have the gliding speed of a couple of years ago; what a difference that would make.)
Mané – like Sturridge back then – is so devastating because he can run in behind centrally, run with the ball from wide areas as a "winger", and also use clever footwork and exceptional balance to cause chaos in tighter areas. These types of player can help break down two banks of five.
And while Spurs didn't defend with a parked bus, they're still not known for conceding too many goals, and the way Liverpool cut through them was a joy to behold. Obviously getting the first goal changes the complexion of any game, especially with teams visiting Anfield.
Liverpool haven't suddenly worked out how to steamroll past a massed defence (which is usually hard for most teams to break down), but equally, players like Coutinho and Mané can make a big difference. And although he's a defender, Matip's progressive style helps to get the ball forward more quickly and accurately; the team scores more when he plays.
The rest of this article is for subscribers only.
[ttt-subscribe-article]