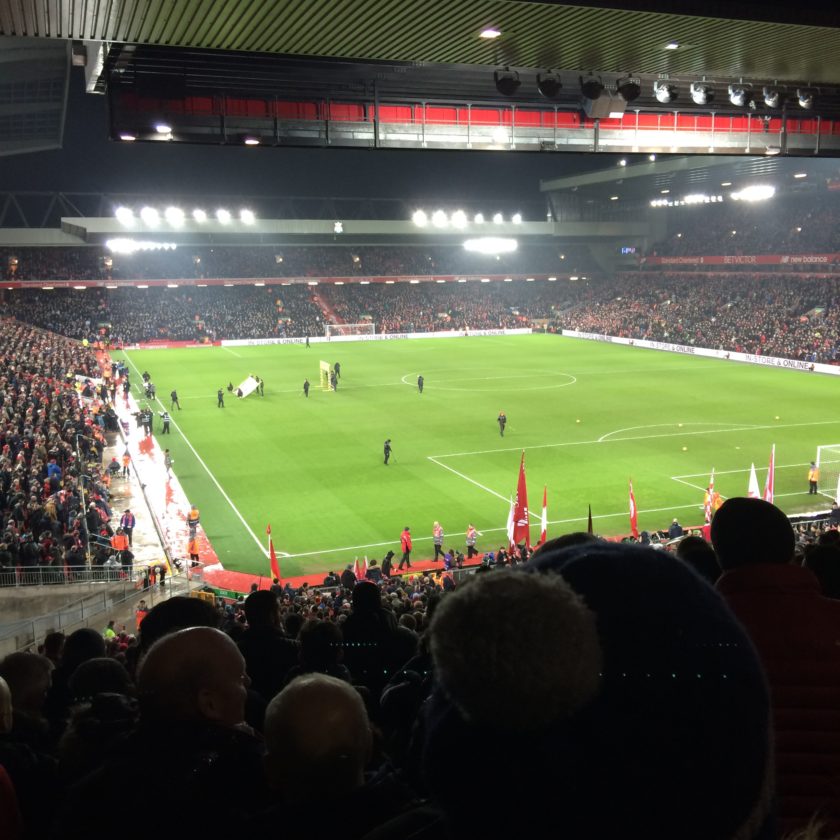 By Andrew Beasley (TTT Subscriber 'Beez')
Liverpool kick off against Chelsea at 8pm. So why am I leaving home at 11:45?
I live in east London, and I need to be at Euston station by 12:15. Not for a train that will deliver me to Liverpool's Lime Street station in around two and half hours though; when the last train back to London leaves Liverpool at about the same time the ref will blow his half-time whistle tonight, the rail network is of no use for an evening match. No, it's a supporters club coach for me.
I feel a bit like a kid on a school trip, as I have my email of instructions (no booze, and the coach toilet is only to be used for peeing), itinerary for the day, and a packed lunch for the journey too. There'll be plenty of time for a beer when we get to Liverpool, right?
The traffic proves to be as good as we could hope for. We reach Wembley in about half an hour, which thanks to the results of the last week is at least a year faster than Liverpool will. I notice that the guy sat in front of me is playing Football Manager on a laptop. In his world it's November 2018; I wonder if he knows the result for tonight's match?
This review is for Subscribers only.
[ttt-subscribe-article]