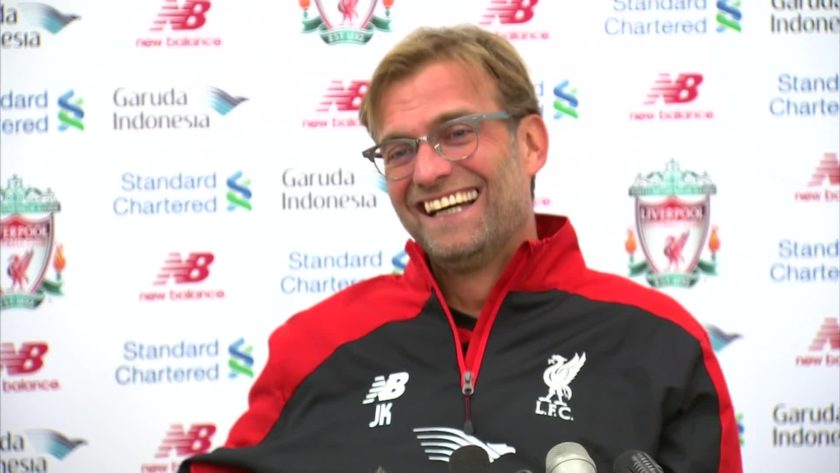 By TTT Subscriber Anthony Stanley.
Steven Gerrard was, in his own words, feeling 'like a caged animal' as, from the substitutes bench, he gazed out despondently at what was transpiring on the Anfield pitch on a sun-dappled Sunday afternoon.  Manchester United – now infinitely catchable by the Reds for the coveted fourth spot in the Premier League – were playing Liverpool off the park, their passing smooth, their pressing effective and relentless. Juan Mata had given the Reds' great rivals a fourteenth minute lead and Louis van Gaal looked to have completely countered Brendan Rodgers' system; a formation which may have yielded some months of fine form put had been partially exposed by the tactics of Swansea City a few days earlier. Now, the three at the back formation looked brittle and toothless as United relentlessly probed, cajoled and harassed.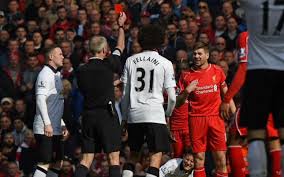 One can imagine the seething frame of mind of the Liverpool captain as he witnessed what looked like something akin to tame capitulation against a club that – save from Everton – gave him the most abuse in the league; a side that he had both endured misery and excelled in triumph. Gerrard had been subjected to the familiar refrain of slipping and of not winning the league by a gleeful travelling support. Moreover, his role in the Liverpool side had been consistently questioned – both by a vocal media and his own support – and his much publicised departure from his beloved Reds was imminent. Perhaps there is little wonder that a red mist was hovering.
The match itself was to prove a turning point; the optimism of recent months of recovery was smothered as Gerrard launched himself into a scything tackle borne from bubbling frustration and was given his marching orders mere seconds after entering the fray. As he dejectedly made the long walk with his game over, so too, effectively, were Liverpool's hopes of catching their rivals and qualifying for the Champions League. United went 2-0 ahead, and though Daniel Sturridge pulled one back, it was always a mountain too steep to climb for the 10 men. This may have been only one match but the Reds were now five points behind United and still had to face Arsenal at the Emirates the following week, where only a victory for Rodgers' beleaguered troops would salvage any lingering hopes of the coveted top four finish.
Instead, Liverpool were dismantled 4-1 by the Gunners in a display that symbolised everything that had gone wrong since the heady days of the previous season: hesitant shooting, bad decision making, lack of thrust (or, indeed, apparent trust in each other and quite possibly their manager), heads going down at the first sign of a setback. It was a tame surrender and signalled another miserable run of games as Liverpool ended the league campaign with eight points from their final nine games. Two of these games in particular gained an instant grim notoriety and still inspire shivers of horror from Kopites everywhere. The unqualified horror show on the final day of the season as Liverpool were absolutely obliterated by Stoke City who ran out 6-1 winners (Liverpool's biggest league defeat since 1963) seemed to really break something within Brendan Rodgers. As he faced the media following this penny dreadful display, the Ulsterman looked haggard, haunted and stoically said that: 'if the owners want me to go, I go'.
The rest of this article, which takes us up the point of Rodgers' departure and Klopp's arrival, is for Subscribers only.
[ttt-subscribe-article]