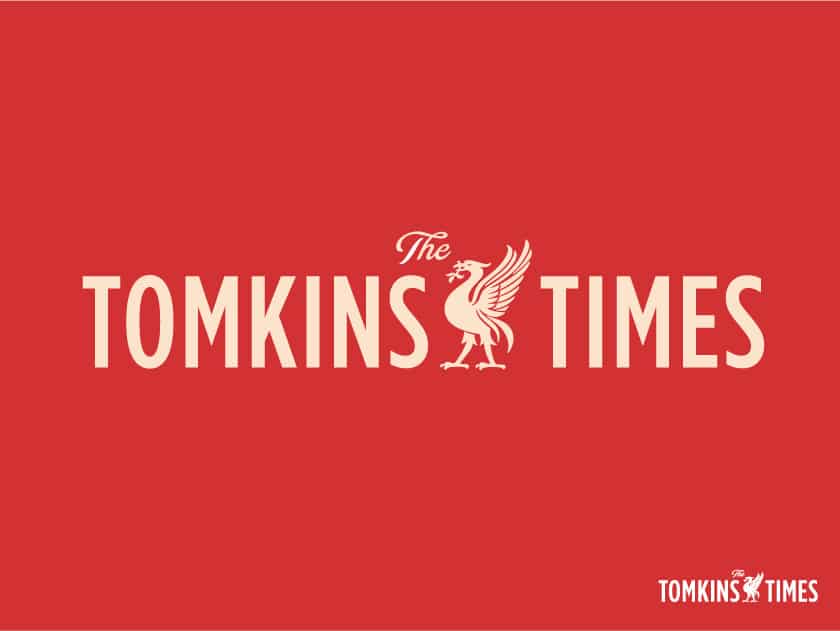 By TTT Subscribers Divilmint and Mark Cohen.
Personally I find that analysis hugely flattering for Liverpool.  If, in their theatre of dreams, fluking a point from a dodgy decision against a side missing two first team defenders and their two most dangerous attackers does indeed feel like a victory, then that can only be a tacit admission that they are fucking terrified of us.
I love that the media are biased toward Utd. I want a narrative that draws everyone associated with that club deeper and deeper into it.Utd have been unlucky, they have the best manager in the world, LFC parked the bus etc etc….. There is no more toxic place for a football club to be than slipping down the gap between truth and narrative. To borrow a little of Klopp's thinking it must be really depressing for them to come off the back of a 9 game winning streak and still be 5 points behind Liverpool. Looking at it like that I'm hardly fucking surprised they embraced the draw like it was a victory.
For 160 minutes this season we have either outplayed them or managed them comfortably. They had our weakened team under pressure for 20 minutes away from home and couldn't break us without a gift from the linesman. Last season saw a similarly shaped balance of power. That's the truth. So they can wrap themselves in the comfort blanket of their narrative. I'll even help – It's ok Utd…You've been right all along… stick with Jose…. it'll all come good…. a draw at home against the hated scousers is cause to party, you have earned the right to win every game, it's not using your own tactics against you when Pulis comes to town, your squad does need a bit more money spent on it to get that last missing link that will make you the world beaters every right thinking individual wants you to be. Any Liverpool fan who says you already have the missing link and his name is Marouane Fellaini is just being mean. Untrue narratives serve no purpose but to delude those that buy into them. A deluded Utd is a weakened Utd. Viva the narrative!
It's so much easier to embrace a comfortable lie than an uncomfortable truth. Utd fans willingness to embrace the lie screams their terror to those of us who can see the truth. It is both loud and beautiful.
I'm in this game because somewhere in my childhood, for reasons I can neither remember or understand a little bit of my soul became intertwined with Liverpool's. Their pain is my pain, their joy is my joy. TV and radio commentators, pundits, journalists, rival fans have no say on my agony or ecstasy as a supporter. They can print what they like, say what they like, think what they like. At the end of the season there'll be plenty of time to look at the table and have a talk about what really happened.
Super post up above from Divilmint…
Something I totally agree with and echoed in the pre-match comments vs United.
The difference between truth and narrative is an ugly place, especially when you want something so badly that you think that by wanting it makes it so.
We understand this emotion better than any other because we have had nearly teams for as long as I can remember. Rafa's team was the most nearly team of the lot. A superb construction of attack and defence, it was probably the best side ever assembled NOT to win the league.
Then we had others. Brendan's lads were a spectacular collusion of genius and bottle but ultimately fell just short of a slightly better team in City, whilst Houllier's best effort was a defensive masterclass which never really threatened the Arsenal-Unit hegemony. Roy Evans too, concocted some wonderful teams, soft underbelly exposed they would be all beauty and no brawn, and that's where that stopped.
Kenny MK II was probably the oddest of the lot. The 2011 side displayed incredible attacking stats and strong defensive ones, we would go on to hit the post upwards of 30 times that season. I still believe that an alternate universe exists where that team earned 85 points and won the title, but I don't live in this alternate world so I cannot confirm…
In any event, there was always this media narrative surrounding Liverpool about 'final piece of the jigsaw' and 'next year is our year' and and and and. 
This narrative ignored one horrible truism.
We weren't bloody good enough.
Nobody could hand on heart say that we were better than United in 96-97, and nobody would dare suggest we were superior to Arsenal when we were under Houllier. 08-09 might be the only caveat on this list. We beat United twice, only lost twice all season, but succumbed to their superior attacking power. Were we better? The league table says no, so I go with that, even though it pains me because we were so very close.
In fact, in every instance over the last 27 years, we have come up short for this reason or that.
Home form, away form, bad purchases, bad owners, bad manager, inept attack, inept defence, good attack but inadequate defence, nice defence with ponderous attack, bad luck, too many draws, too many posts hit, too many people bitten…
All of these have, at some time or another, formed a part of our canon of teams over the last quarter century.
Ergo, the gap between narrative and truth was sometimes wide, sometimes very very narrow, but it was there, a chasm between success and failure, haunting us every season as we tried to keep up with the ever growing chorus of big boys.
All this brings me to my dear enemy, and most disdainful friend, Manchester United. Welcome to the canyon lads.
Every single post that I read on Red Cafe, every remark by an ex-United player in the media, every camera shot of world record signing Paul Pogba with his yellow hair, every retort by Herrera about them being clearly ahead of us… it all reminds me of one thing.
Myself.
For twenty-seven fucken years. Carrying on and on about how good we are and how our team man for man is better than United and how Houllier is from the continent so has better ideas and how Suarez is better than any team etc etc etc.
United are beginning to go through what we have just emerged from. They believe that success is inevitable. A consequence of their being, an simple extension of their efforts. Every 200m pound transfer window the elixir, every cheeky managerial taunt by Jose the start of something special. Even Martin Tyler got caught up – did you hear him shrieking with prepubescent girl delight every time Rooney touched the ball on Sunday? Bobby Charlton's record – its going tonight! Because its Rooney! Because its against Liverpool – because its Manchester United!!!!
Only it didn't. And when United and the fawning media finally wipe the shit from their eyes they will come to see that Liverpool, half-baked and ill-prepared through injury, held them at arm's length and earned a draw that was the least our efforts demanded all the while facing up to 76000 Mancs and a 9-game winning streak.
You see, Mourinho is neither a silver bullet nor a silver haired messiah. He is a very good manager with a great but not perfect track record trying to stay on top.
His modus: stack your team with defensive nous, be rigid, restrict chances in a game to a minimum and use your ultra-expensive world class players to take your chances whilst stopping your opponent is past its prime and his efforts to reinvent himself as some sort of attacking behemoth is fraught with issues.
For one, its not his style so you can always expect him, when the going gets tough to revert to what he knows, which is to close up defensively and for two, he doesn't necessarily possess the skill to construct a systemic attacking system that is greater than its parts.
Its this second part which brings us full circle.
For the first time in 27 years, I am in no doubt that we are good enough to win the title. This is due, not because its our year, not because we have the missing piece of the jigsaw but because we have the best manager in the division and he has constructed the strongest fittest and fastest team. Team.
There's that word again.
When you go to sleep at night and you sit by the side of your bed and pray, remember who it is you are praying to.
It is whatever force sent us Juergen Klopp.
Because we have a manager that knows how to construct fluid and balanced teams, where attack and defence become one and the team is always greater than the sum of its parts. That is why we have conceded the least chances whilst making the most and its why we can go to Trafford, where manifest destiny is the order of the day and quiet them down.
Mourinho knows only one way. Pay the money, be rigid and let your individuals decide matches with moments of quality. It is a good strategy, one which will keep them challenging but let me tell you – it is not good enough.
Football is a team game and this is why City beat Suarez in 13/14 and Leicester won the title last year. It is why Spurs look so bloody good whilst City look so awful this year. It is why Southampton continue to defy the odds whilst Newcastle yoyo around.
The best team invariably wins.
This is the fundamental reason why United's hurt is just starting and our joy is soon to be unbridled.
We have the best team. Bar none, and the final league table will demonstrate this emphatically. Where in the past we were the nearly lads, now it's United's turn for that purgatory.
The worst part is that for them, because they are still good, it will be impossible to twist, they must stick. Stick with Mourinho because he will get it right, the same way we stuck with Evans, Houllier etc. We always hoped they'd find that final piece of that infernal jigsaw, that they'd deliver us 'our' year.
Klopp doesn't deal in narrative, he deals in coaching. Coaching the strongest, fastest and fittest team with the best attacking systems to score the most goals.
Easy.