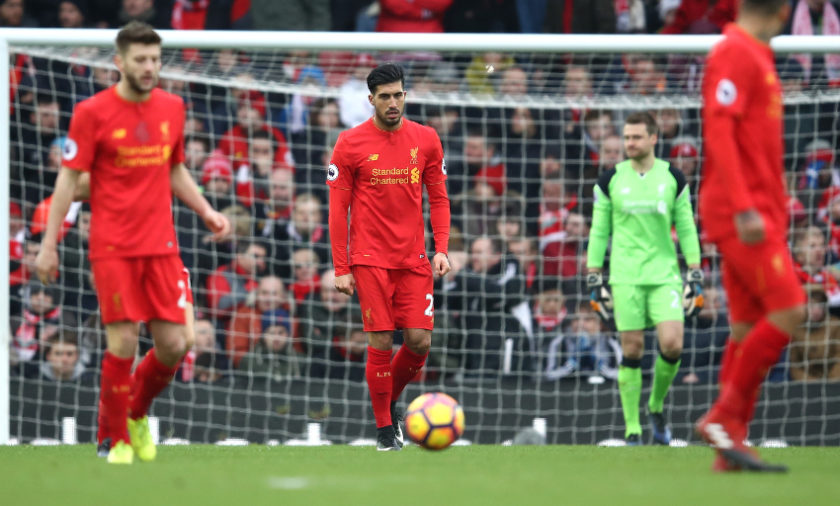 By Chris Rowland.
The alarm goes off at 7am. It's still dark. It's still night. In my world, it IS still night. My Friday night had to come to a premature end, in bed by 11 for my early start. Not for the first time, I curse Sky, curse Murdoch, curse television for doing this to me.
I leave the house at 0810 to catch the 0842 to Manchester Victoria. I have 17 minutes to change platforms in bandit country before catching the Transpennine Express to Liverpool Lime Street. However, my train is seven minutes late, then stops for no reason for five minutes, adding an entirely unappreciated degree of excitement and danger to proceedings – if I miss that connection at Manchester, I will struggle to make kick-off. And my ticket is in Liverpool, with someone else – if I'm late I miss that meeting. This anxiety over the journey is entirely normal, part of every match that doesn't kick off at 3pm – earlier causes problems like the ones I'm describing, later causes anxiety over missing last trains and connections home. 3pm is fine before and after the match. But as 3pm kick offs are rarer than Donald Trump's moments of self-deprecatory humour, that's a level of comfort I almost never get.
There are always a surprising number of Reds fans sporting their colours at Manchester Victoria, and at least half the train's passengers are doing likewise. This train comes from Newcastle, Darlington, York, Leeds, and judging by the dialects we have supporters in all those places. The good news is that this train is direct to Lime Street, rather than the alternative, the stopper train which stops at every house between the two great north-western cities. The downside is it always seems to be full of stag and hen do's heading for Liverpool. Cue endless Geordie Shore-a-likes swigging Buck's Fizz and being very loud. And I've managed a seat once in the last six times – it's normally standing room only for the 33 minutes to Liverpool, and definitely if we're playing Newcastle or Sunderland. But the early kick off means this one has the occasional vacant seat, though I have to evict a disaffected youth from my reserved seat.
At Lime Street we make our usual meeting place – Ken Dodd at 12 bells is the default arrangement for afternoon kick offs. This time it's Ken Dodd at 10.15 (that's the Ken Dodd statue on Lime Street Station concourse, of course!)
A quick brekky at a café and our prearranged meet-up with the local contingent is in Tess Riley's in Charlotte Street at 11am. It's not my kind of place – no cask beer for a start – but as the pre-match session is severely curtailed today, a couple of Guinesses – Guinni? – suffices. At least there'll be no anxiety about catching the last train home afterwards.
Taxis to the ground prove harder than usual as road closure on Lime Street is causing chaos. But we still get to our seats 10 minutes before kick-off.
After the initial YNWA and flag-waving, the atmosphere quickly subsides to become as somnambulant as the on-pitch 'action' – chicken and egg maybe. Swansea's small band of supporters is the quietest I've ever known away fans, as though they expect nothing but a beating and another lousy day. It's soon apparent that Liverpool are playing with no tempo or movement, there rarely seems a pass on for a Reds player in possession. Clyne and Coutinho, returning from injury, don't look sharp – though it would be harsh to pick out just those two for that particular criticism. For the umpteenth game in a row, we face a disciplined parked bus. That this is the way to set up to counteract Liverpool now seems beyond doubt. Not that we're playing with the energy to necessitate such an approach. The only occasional frisson of excitement comes when there's a high pressing-elicited possession turnover, usually by Lallana. Even Klopp seems beset by inertia, not leaving his dug out lair for his usual pitchside stalking and crowd-rousing – and it needs some today.
At half-time one of our group, Graeme, says he has to leave on around 85 minutes as he has to be on a work shift in Birmingham at 9pm. I say he might as well get off as soon as the fifth goal goes in. Everybody laughs, if half-heartedly, because the gulf between that dreamland and what we've just witnessed is too painful for unfettered laughter. No more half-time jokes from me I think. That I would be right but that three of them would be Swansea's would not, I imagine, have entered anyone's mind.
The rest of this review is for Subscribers only.
[ttt-subscribe-article]