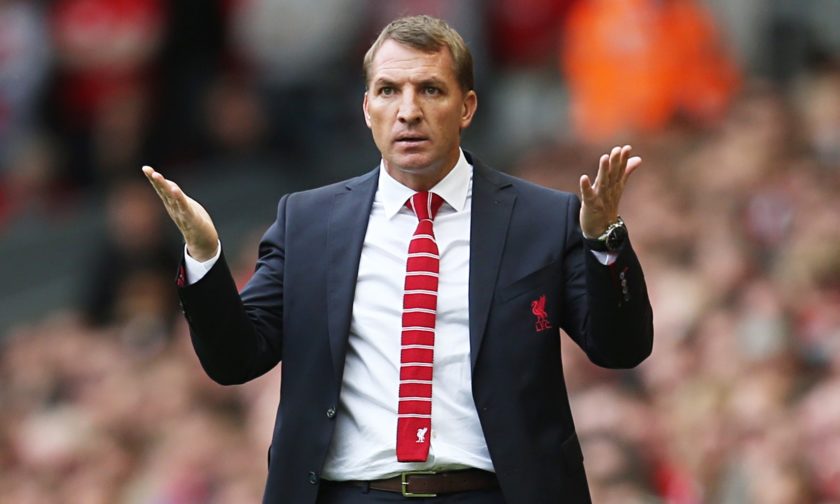 By Anthony Stanley.
Stewart Downing had just utterly negated the influence of Steven Gerrard on a football pitch.
Let that sink in. Downing, now a West Ham player after he had been shown the door by Rodgers at the start of the 13/14 season, had, barely a year later, gained some form of revenge.
3-1 to the Hammers on a cold Saturday evening towards the end of September and those heady, gorgeous days of late spring felt like an eternity away. This felt stifling, felt like a rancid morning after the night before, the memory of the revelry sickening as we tried to come to terms with the new reality. This felt all too familiar.
Liverpool had been here before, of course. Both previous times in the Premier League when the Reds had really looked like breaking their hoodoo and finally capturing that elusive trophy, the following season had been a grim swimming towards a new consciousness, a waking up to despair. Houllier had tasted a similar bitter vintage in 2003 as had Benitez in 2010. Brendan Rodgers made it a hat trick of hangovers following the incredulity which became belief of the previous campaign. Though Rodgers could, like his predecessors, point to some mitigating circumstances in this season becoming such a desolate one, by the time this period had ended the Liverpool manager had lost the vast majority of fans.
To stretch a metaphor though, the last real party had been Norwich away in the early summer of 2014. By the time the Reds, almost visibly wilting and scarred following two harrowing matches against Chelsea and Crystal Palace, faced off against Newcastle United in the final game of the season, the coming hangover was, in hindsight, almost palpable. Liverpool's players had given everything, had ridden the crest of an emotional wave but had fallen at the final hurdle. They looked shattered as Newcastle took the lead on a Sunday afternoon, the very definition of anticlimactic. That, thanks to two brilliant set piece assists (again) from Gerrard, they fought back to win their last game was testament to the team spirit that had been forged by Rodgers. But for the first time ever, there was a Premier League trophy at Anfield on the final day of the season; though unlikely, Man City could still throw the title away. That they never looked like slipping up and took an early lead, merely compounded the hollow feeling of loss, of coming so agonisingly close.
The comedown would be a grim one indeed.
The rest of this article is for Subscribers only. You can get all the site's content AND all the superb debate that follows for not very much at all really. There's a 'Subscribe' tag on the home page for more info.
[ttt-subscribe-article]