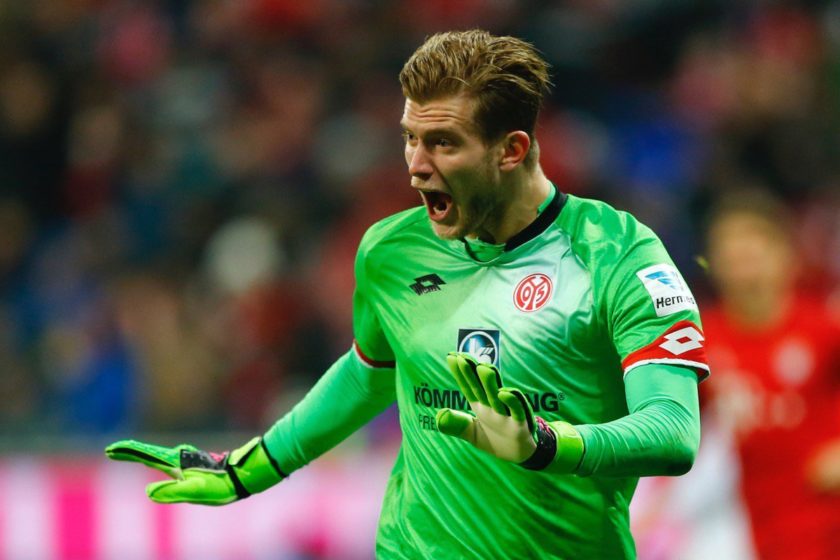 TTT Symposium collated by Chris Rowland.
In the light of the trauma at Bournemouth, the goalkeeping issue rose very much to the surface. So we asked the above question to our esteemed panel of contributors, writers and posters. This is what we got when we emptied the nets of the trawler TTT … :
Matthew Robb (Rafaisthebosphorus): Karius.
No doubt Bournemouth was poor, and that's on the back of a very modest season. But we also know that it takes some time to adjust, and De Gea was also poor in his first season. You have to give the guy a proper run, and some confidence. Mignolet had that run, and didn't quite make it. If Karius isn't much better by end of season, consider buying 'proven'. No reason to believe a top keeper will move in Jan.
Chris Rowland: Karius was one of the most highly rated young keepers in Germany. That alone should point to him being pretty good. Klopp thought enough of him to buy him and then select him as Liverpool's No 1, ahead of a more experienced keeper who'd been there a lot longer than him.
Until Sunday, he'd kept three successive clean sheets, and nobody doubts he's an upgrade on Mignolet in the sweeper keeper stakes. He has made some mistakes, including arguably a couple on Sunday (though De Gea made a similar fumbling error against West Ham and it was hardly mentioned, because of prejudice in its purest definition – De Gea good [which he is] therefore aberration, Klarius unproven, young and raw therefore liability. Similar errors – in fact you'd say Klarius' was the harder save).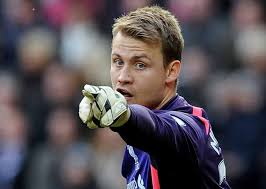 But Mignolet has also been making mistakes for a long time – just different types, though so far you wouldn't say dealing with crosses was either's greatest asset. The Belgian's uncertainty, hesitancy and poor sweeper-keeper-ness has almost certainly had a destabilising effect on the defence (and the crowd) for some time. Basically, you don't want to spend half your time bricking it whenever your own keeper has the ball.
And yet one dodgy game and some (not necessarily on TTT) are advocating Mignolet's return. If I was a neutral observer, I'd wonder why one keeper is allowed a seemingly continuous run of errors but another younger one should be ditched after far fewer (although he's played far fewer games in which to make them)?
Of course, the bigger question, given that this is probably the most important position in a team, is whether either should be there. And if not, who? Joe Hart? If Klopp wants a sweeper keeper, as it seems – well Hart's where he is and not in Manchester because Pep reckons he isn't a good enough one. Besides, they've said they wouldn't sell him to a PL rival. Any lurking German keepers out there? Well we just bought one of the highest regarded of them. Schmeichel, Begovic? Who?
Because De Gea didn't immediately convince before becoming the only realistic challenger to Neuer's top keeper ranking, it does not follow that Karius' career will follow the same trajectory. Though it might.
Unless we can identify and sign the keeper who doesn't make a mistake, I'd be inclined to stick with Karius – provided the criticism and heavy sarcasm doesn't undermine him to the point where playing for Liverpool becomes an ordeal and he has to be taken out of the firing line.
Now's the time to see what he's made of. Leave him in and get behind him.
Mike Taylor: I said repeatedly over the summer that I thought our top priority should be signing a top-quality keeper. Mignolet is good, but the gulf
in quality between him on one hand, and De Gea, Courtois and Cech on
the other is there for all to see.
I lost count of the number of times last season (not least against us) that De Gea single-handedly won Man Utd points that their performances simply didn't merit, and I couldn't help but compare that with Mignolet's relative under-performance. At the same time, I couldn't forget what Brian Clough said about Peter Shilton, having been criticised for paying the then astronomical fee of £250,000 for a keeper:
"Shilton was the deciding factor. I'd have paid almost any price. With Shilton in goal, it gave everyone else more confidence. It spread throughout the side. We were full of ourselves."
That's what I wanted for us. That's what we needed. Instead, we spent £55 on two attackers who I felt we didn't need (Mane and Wijnaldum) and less than £5m on a goalkeeper who may have the potential, but was obviously not the finished article – one who I felt had been brought in as back-up to Mignolet rather than as an upgrade.
Now, the fact that I thought we didn't need Mane and Wijnaldum may well be enough for you to discount any of my opinions – there's no doubt that they have helped to completely transform the way we attack, and at present prices they count as good business. But at the same time, it's also undeniable that Karius has NOT transformed the way we defend. It isn't a matter of the specific shots he's failed to stop, or the crosses he's failed to claim. It's the much more general sense that the defence is not under the calm control of someone who can give a platform for our footballing defenders to actually play.
The rest of this article is for Subscribers only.
[ttt-subscribe-article]