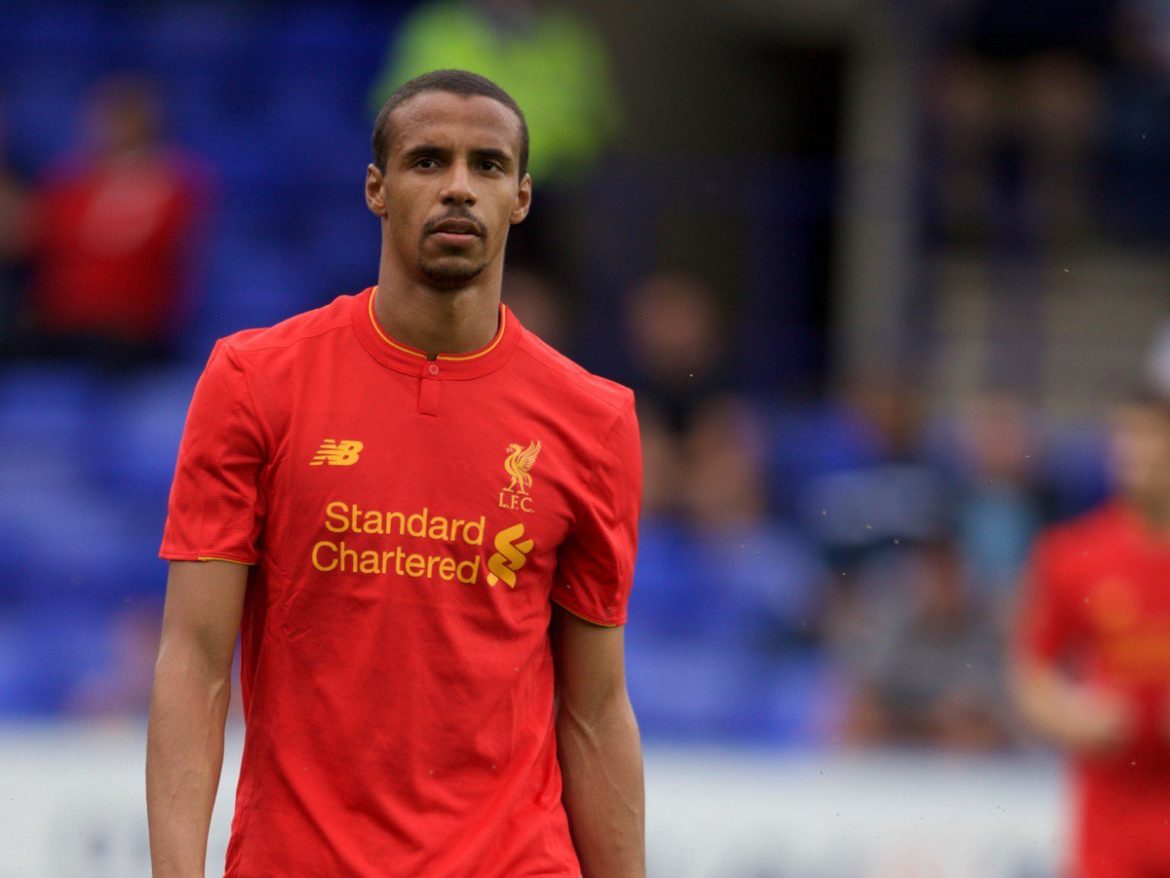 It's hard to make sense of a game where your team were literally a millimetre away from going 4-1 up well into the 2nd half of an away game – great job, what a run we're on! – and end up losing (shit job, what a disaster). That's what makes football such a great sport; and what has put me in such a foul mood.
Liverpool's flaws were certainly evident, as was the absence of key individuals, which included Sadio Mané by the end of the game. It was not the Liverpool side that was brushing teams aside earlier in the season, in part due to it literally not being the Liverpool side that was brushing teams aside earlier in the season.
So I can't make too much sense of how Bournemouth suddenly found every shot going in (or falling to them off Loris Karius), or how, in the build-up to the equaliser at 3-3, the ball ran, on three occasions, mere millimetres past three wrong-footed Liverpool players and landed at the feet of Bournemouth attackers. The run of the ball, the rub of the green. It was a game of tiny margins but one deservedly lost, on moral grounds, on account of how timid the Reds (sorry, Toxic Thunders) became late on.
The absence of Philippe Coutinho can perhaps be countered to some degree in certain matches – although every team misses its best player – but the absence of Joel Matip, as the one composed defender who can also bring the ball out with aplomb, was perhaps harder to counter. I'm always wary of with-and-without stats (ever since I noted in 2008/09 that Emiliano Insua had a 90% win-rate that season), and they certainly need a larger sample size; but the Reds have a much better defensive record with the giant new centre-back.
The absence of Daniel Sturridge removed the option of another player to turn the game, and as well as Divock Origi did in spurts (and I'm a huge fan of his), he doesn't harry from the front like Roberto Firmino; while Firmino himself is more erratic out wide (good last week, less good this week; although he was also carrying a knock). The team balance and shape wasn't as good as it had been, and that must have played a part.
Origi scored a wonderful goal, but isn't as elusive as Firmino, whose movement from the centre-forward position often results in others finding space. And there were perhaps a few more hopeful longer balls played up to Origi; although again, the attacking side of the Reds' game wasn't too bad – scoring three away from home, plus missing a sitter too (Origi's inexplicable early miss when he went with the wrong foot). For large chunks of the game it looked like being a well-earned victory.
Then there was the absent interplay between Coutinho and Firmino, which Origi, for all his talent and potential, just cannot match; it's one of those special footballing wavelength issues, where they understand each other's games so well and exceed the sum of their parts. Their interplay is a big factor in the ebb and flow that has made the Reds so hard to deal with; whereas today, despite scoring three, there wasn't the same fluency, especially when desperate late-on.
Even the welcome return of Adam Lallana came with the caveat that the player, as often seen after two and a half of seasons of returning from minor niggles, rarely looks strong or confident enough upon his reintroduction. Whilst all players are better when at their fittest, he seems to suffer more when not quite 100%.
In this case it came with the loss of Mané's pace (and his better final-third thrust), so we got the half-speed Lallana instead of the quicksilver Senegalese or the hitherto improved Englishman. Had Lallana been 100% match fit, then he would have helped keep the ball better, but coming in cold off the bench after a few weeks out, the game seemed to (understandably) pass him by. By the end, Liverpool's usually elusive front six just looked ragged. Firmino was lost on the wing, and Origi was outnumbered, while the runners from midfield just weren't as obvious.
I also felt the referee – after denying Bournemouth what looked a clear penalty in the first-half – spent the second-half giving them everything to compensate, albeit including an even clearer penalty that I have no qualms with. However, the number of strange free-kicks he awarded 10-20 yards inside the Liverpool half  (but didn't give at the other end for obvious fouls) allowed Bournemouth to get up a head of steam, with deep crosses into the box where the 5'10 of Lucas Leiva, who is decent in the air, cannot match the 6'5" of Matip.
This is not to say that the referee is to blame, because the Reds were happy to shoot themselves in the foot, starting with Dejan Lovren's sloppy header to James Milner who, in trying to get to the ball, gave away the penalty that gave Bournemouth belief. Even so, at 3-1 up there was no way Liverpool should have lost. It stings like hell, but that's what it's like at the sharp end; it's better than the ambivalence and shrugs of losing when 8th.
It also showed the power of those old, tight away grounds, and the nerves they can bring about from visiting players; it felt like Selhurst Park from earlier this season, and again, back in 2014. That said, it also felt a bit like the end to the game at Arsenal on the opening day, but that was before Matip's debut, and before James Milner was reinvented as a left-back.
Also, Liverpool needed to win given that Chelsea, Arsenal and Spurs all did so yesterday, and the pressure seemed to tell, albeit only after a great first 30 minutes that saw a comfortable 2-0 lead run up. All these must-win games take their toll, and losses still happen.
Even then, in amongst all the self-destruction, Divock Origi was agonisingly close to putting Liverpool 4-3 up with a spin and shot that just went over. It was, however, a fleeting chance, as the home team dominated.
A lot of people are blaming Loris Karius, particularly on the winning goal, but it looked a difficult shot to hold; it wasn't an obvious blunder like a dropped catch (the type Adam Bogdan was fumbling last season), but could perhaps have been dealt with better. Credit to Nathan Ake for anticipating the rebound, as a Chelsea loanee helped them to stay four points clear (a sneaky policy). And credit to Bournemouth, who seized the shifting momentum in the game and who put the Liverpool goal under sufficient threat for the visiting defence to crumble.
The bigger worry with Karius, who has talent, is that he doesn't yet inspire confidence. He had looked to be improving, and his distribution has been a big help, but this was a big step back towards the nervier keeper who came into the side earlier in the season. He has plenty of time and scope to improve, but he's probably the weakest keeper within the top six right now, and well behind at least three other teams' custodians. That Liverpool appeared to have bypassed the top-four attempt most were expecting (and hoping for) and gone straight for a title challenge has perhaps exposed the young German, given that his settling-in season has become one of non-stop "must win" games.
This depressing result doesn't mean the end of the title bid, because it's just one defeat – the first in 15 games in all competitions, and 12 in the league – and 30 points after 14 Premier League games remains a great tally; better than we would have expected in the summer, and certainly so after the defeat at Burnley.
Chelsea were dead-and-buried earlier in the season, now they're the 'runaway' leaders. City were the runaway leaders earlier in the season, now they're below Liverpool, in 4th. Arsenal have spent the past few years being great and awful, depending on what day of the week it is and who you're talking to. Things change. What's clear is that the Reds don't have the strongest squad, because it wasn't built for an immediate title-challenge but a longer-term burn, although with a good tailwind and not too many injuries that may not be too big an issue. Today, at least, key absentees were telling, but only in a game that could easily have been won 4-1.
So let's not go into self-destruct mode as fans just because the team imploded at the end of one football match. This hasn't been the norm this season; although again, it's perhaps no coincidence that Matip's involvement usually helps ward off such calamities. (At the very least, his stature makes defending set-pieces seem less of a puke-inducing nightmare.)
You will get games where you concede chances and goals, and Liverpool perhaps rode their luck at Swansea in the first half, and did well to recover from a similar slump at Palace, but overall the defending has been good – the fewest shots conceded per game in Europe's top five leagues, as the stats have shown. However, the opposition do appear to still score from too many of the limited chances they get – although again, not too many look easily saveable. Right now they often seem to fly into the corner.
But the big worry is the psychological damage of this defeat; the nature of it, which can produce nerves for months afterwards. From this, consolation goals can suddenly make everyone edgy.
Also, the busy festive schedule is not far away, and with injuries starting to mount up (although, touch wood, none bar Danny Ings long-term), and a two-legged semi-final against Southampton to face – as well as the ludicrous scheduling of two Liverpool league games within less than 48 hours – it could be the one part of the season where the non-European bonus is countered by an excess of football and an increase in injuries.
With that in mind, I don't want to blame the League Cup for today's defeat, but perhaps more players than was ideal were carried over to this fixture (due to Matip being ruled out and injuries to attacking players). Whether or not tiredness was an issue, it still wasn't the usual full week of preparation that Liverpool have been able to use of late. Not only do Chelsea not have Europe, but they didn't have a cup game this week either.
It also shows that 'momentum' can switch in an instant, and how the confidence of a good run often leads to a good starts in games, but can equally lead to some type of complacency; in this case, it just seemed too easy against Bournemouth … and then Eddie Howe's side came absolutely tearing into the Reds after they got a foothold in the game in the second half. Bournemouth finally played some good football, and a lot of their tackling was robust, and probably just the right side of legal. (Certainly typically 'English' where man and ball get taken.)
Yesterday Chelsea were close to being buried by Man City, but they rode their luck and took their chances, while the hosts lost their heads late on; here, Liverpool were as close as they've ever come to scoring a goal without it actually being given, to effectively seal the game, and they ended up conceding three goals within a short space of that pivotal moment. It makes no sense.
Such displays are obviously not good enough to win the league, but even teams that win the league lose games, and drop points they otherwise should not be dropping. Approximately a dozen or of any title-winning team's games are "not good enough". They have off days. Shit happens.
The key is how they bounce back, and the visit of West Ham next week suddenly looks huge.