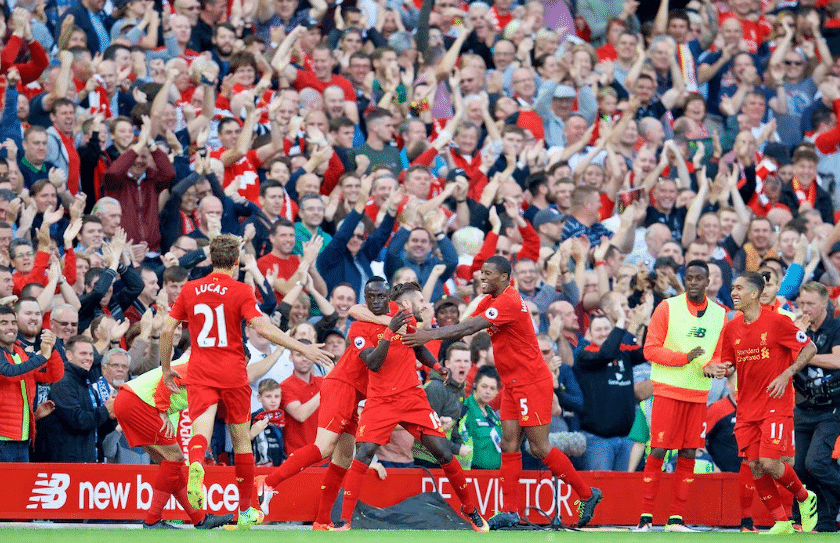 By Daniel Rhodes.
Well if that's what building a new stand does for performances, then we should try it every week. Perhaps surprisingly, especially when you consider their predominant style of play last season, Leicester didn't automatically drop into a low block and restrict the space; they were interested in playing. They also left space, and once the first goal goes in, it looked like it was going to be a walkover for the Reds.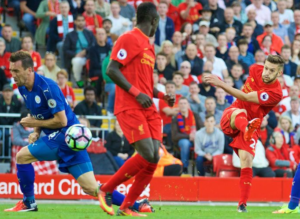 Then the Defensive Error Curse struck again. The curse that means if we're ever dominating a match, it appears and prevents our players from a) controlling the ball, or b) pass it to a teammate. This time it was makeshift centre-back Lucas, his feet turned to stone for a split second; his brain turned to mush. And he created the easiest chance of the season for Jamie Vardy to reduce the deficit to one before half-time.
While we all bemoaned the potential collapse during the break, expecting us to throw it away, the players and management reacted; we didn't retreat into ourselves, we came out and produced more of the same. Stronger whirlpools, crisper link up play, roy-of-the-rovers shots like Lallana's. Yes, Adam Lallana put his laces through the ball, and it was magnificent.
And we didn't stop there… had Sturridge had his normal, clinical, shooting boots on, we'd have finished with six or seven against a team no other side has outplayed so comprehensively for over 12 months.
The rest of the post is for subscribers only.
[ttt-subscribe-article]