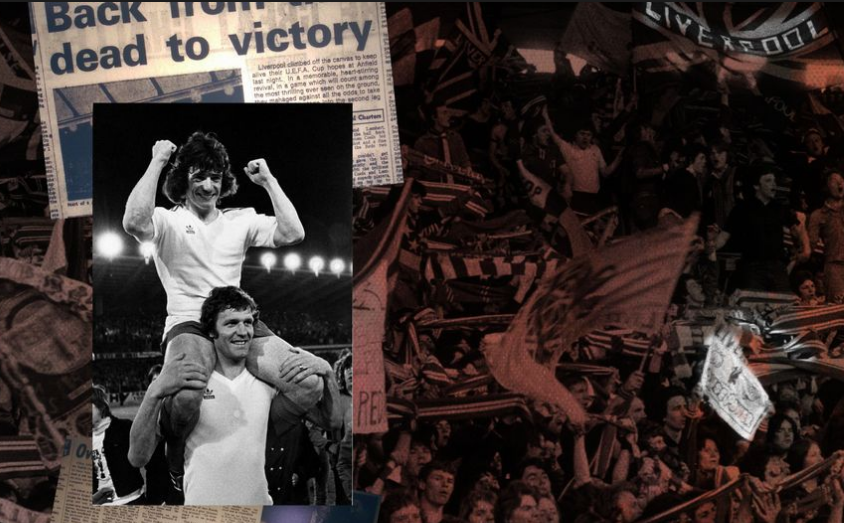 Written by Steve Richards
As we see the resumption of European football this week, I lament our absence. I want us to be there – it is another trophy to win and being seen on TV in the latter stages is good for the club commercially and as an advert to attract players. I would have been happy in the Europa League, which this season involves the likes of Ajax, Inter, Roma and Manchester United.
I know some of you don't agree – better to be out of Europe altogether than in a competition that distracts from the league. The EL has issues, I'll agree: in my opinion the fault lies with UEFA marketing, Thursday kick-offs, a knockout spot given as consolation for Champions League Group 3rd-place failures, and also the British press forever dissing a tournament that is still worthy of competing in.
It will be another year at least before we have the opportunity to experience the atmosphere of a European night under the floodlights of Anfield. Our home ground is built for Europe more than any other type of game. The noise, the colour, the smell and the sound of an evening kick-off in front of the Kop is an experience that fans from around the continent and the greatest footballers in the world want to savour. And now, with the new main stand added… aargh! We have to wait, but the wait is excruciating.
Last season we saw wins against Villarreal, Borussia Dortmund and United in the Europa League. They were all fabulous European nights and will live long in the memory. It is sad that we could not follow that up with a memorable victory in Basel. I felt bereft, not just at the defeat and failure to win a trophy, but what it meant – no Europe. During our absence we can console ourselves by thinking back on these three and many others famous evenings in Europe, especially winning five finals at neutral venues, three at away venues, plus two neutral venue and one home venue European Super Cup wins. Not that we are ever accused of living off of our past deeds of course!
Not only finals, but we also had great wins against famous opposition in earlier rounds: e.g., at the homes of Benfica in 1984, Roma in 2001, Barcelona in 2007, Inter in 2008 and Real Madrid in 2009. I would even count a brilliant draw in Howard Gayle's most memorable turn at Bayern Munich in the 1981 European Cup semi.
However, it is at Anfield where we often talk of legendary nights – it is a stage that sets the senses racing. The Dortmund game certainly captures the spirit of those nights. Other victories such as defeating Real Madrid 4-0 in the Champions League (CL) Round 16 of 2009, or the 4-2 win over Arsenal in the quarters of '08, or the penalties victory over Chelsea in the '07 semi – were all stunning moments too.
The rest of this article is for subscribers only.
[ttt-subscribe-article]