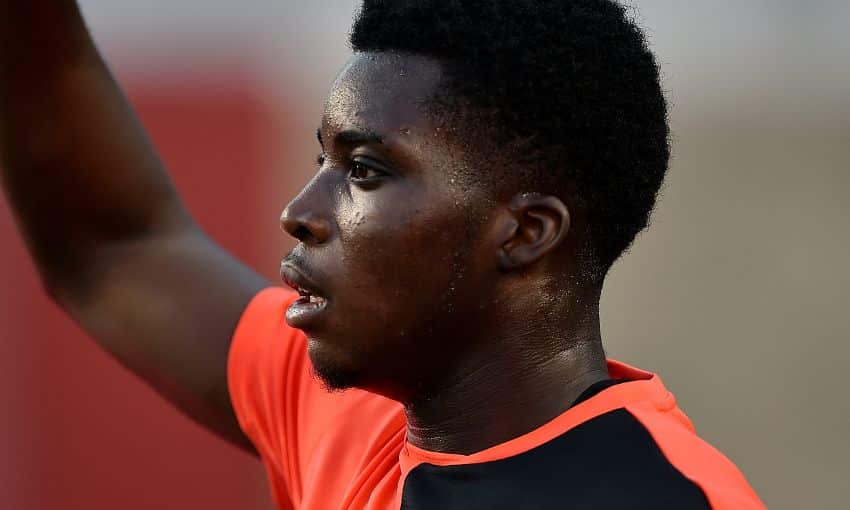 Liverpool FC Youth Review – Start-of-Season, Autumn 2016
Written by David Fitzgerald (TTT Subscriber madchenkliop).
Glen McAuley, Rhian Brewster and Liam Miller: three new names for the U18s. Who…?!!?  The first two recently scored in a win over Stoke and the latter got a hat trick in a game earlier on this season. Things are moving so fast in the Academy. Lots of new names (the term 'trialist' keeps cropping up!) and it's hard to keep track at the moment. Here's the official roster:
SQUAD LIST
Under-21 players (Contract and Scholars)
Adekanye, Omobolaji Habeeb
Alexander Arnold, Trent
Atherton, Daniel
Awoniyi, Taiwo
Brannagan, Cameron
Brewitt, Tom
Brewster, Rhian
Brimmer, Jake
Camacho, Rafael Euclides Soares
Chirivella Burgos, Pedro
Correia Gomes, Toni
Coyle, Liam
Dhanda, Yan
Driscoll-Glennon, Anthony
Ejaria, Oviemuno
Firth, Andrew
Fulton, Ryan
Garcia Rey, Juan Manuel
George, Shamal
Gomes Aju, Madger Antonio
Gomez, Joseph David
Grabara, Kamil
Grujic, Marko
Hart, Samuel James
Hunter, Jordan
Jones, Lloyd Richard
Kane, Herbie
Kelleher, Caoimhin
Kent, Ryan
Lattie, Diego Omar
Lennon, Brooks
Lewis, Adam
Lewis, Kane
Maguire, Joseph
Masterson, Conor
McAuley, Glen
Millar, Liam
Neves Alves, Paulo Manuel
Ojo, Oluwaseyi
Origi, Divock Okoth
Owens, Kris
Parker, Mich'El
Phillips, Adam Lee
Phillips, Nathaniel Harry
Randall, Connor Steven
Rodrigues De Souza, Allan
Ryan Alonso, Dylan
Simmonds, Okera
Virtue Thick, Matthew Joseph
Whelan, Corey
Whyte, Harvey
Williams, Ben
Williams, Michael Jordan
Wilson, Harry
Woodburn, Benjamin
So how can we get any kind of sense of what LFC are trying to achieve with all this lot? If they were trying to amass an army then maybe, but there's probably room for no more than one or two players per season to advance to the first team.
At the end of last season, just over a couple of months ago, I was asked, by Chris and Daniel to write a review of the best prospects and a list of almost ready young ones was suggested, the majority of whom were around the 20 yr old mark or older and deemed as the most realistic prospects for first team action. This list included, Ojo, Stewart, Chirivella, Smith, Randall, Kent, Ibe, Brannagan, Teixeira, Ilori and Wilson.
The rest of this review, discussing utility and elite players – those most likely to break through – is for Subscribers only.
[ttt-subscribe-article]