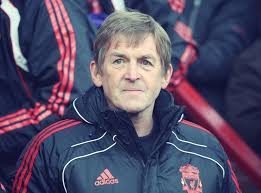 By TTT Subscriber Anthony Stanley.
Of course, nothing would be ever easy at Liverpool and, even if the appointment of Kenny Dalglish as interim manager had the vast majority of supporters in buoyant mood, the returning icon would have some severe issues to deal with.
Not least of these was a disgruntled Fernando Torres. Promises had been made to the Spanish striker and then broken, there were strong rumours that he had been asked to play through his own personal pain barrier on a number of occasions and he had been left severely disillusioned at the direction the club had been sailing in following the ill-fated appointment of Hodgson. The Spaniard had gone from one of the best strikers in world football in his first few years with the club to a poor imitation of the golden haired Achilles that had terrorised the best defences in European football. Liverpool supporters asked was it symptomatic of the general malaise that had engulfed the club or was it a sign of something more fundamental? Had injuries taken their toll on the striker and could he ever recapture the lightning pace and awe-inspiring assertiveness that made him such a formidable forward? Answers were not immediately apparent but even as the club heaved itself from the mire of disaffection and borderline apathy, with Dalglish walking back into Anfield it rapidly became clear that Torres had had enough; he had fallen out of love with the club or – at the very least – had ceased to love to play in a red shirt. Kenny's entreaties fell on apparent deaf ears; El Nino was determined to leave.
As these words are being written, Simon Hughes has just released an excerpt from his new book, during which he interviewed Fernando Torres. This allowed the former striker to get some old grievances off his chest and to highlight his thinking in wanting to leave in early 2011; the truth is, it may have brought him desired trophies but he would never recapture the form that made him one of the best forwards in world football.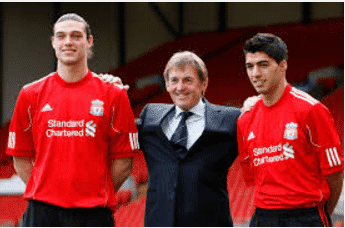 Newly appointed Director of Football, Damien Comolli, had originally envisioned the next arrival (during what suddenly became a frenetic January window) not as a replacement for the departing Spaniard but as one who would partner him in a saliva-inducing potential attack. Luis Suarez was signed from PSV; appearing to carry more baggage than an 18th century Saharan camel (and quite possibly the only reason Liverpool could get him for such a relatively modest fee), the Uruguayan may have possessed a questionable temperament but also doubtlessly was in possession of unique gifts. During a whirlwind three years at the club, all of these facets of this exceptional and inimitable footballer would be on graphic display.
The rest of this article is for Subscribers only.
[ttt-subscribe-article]