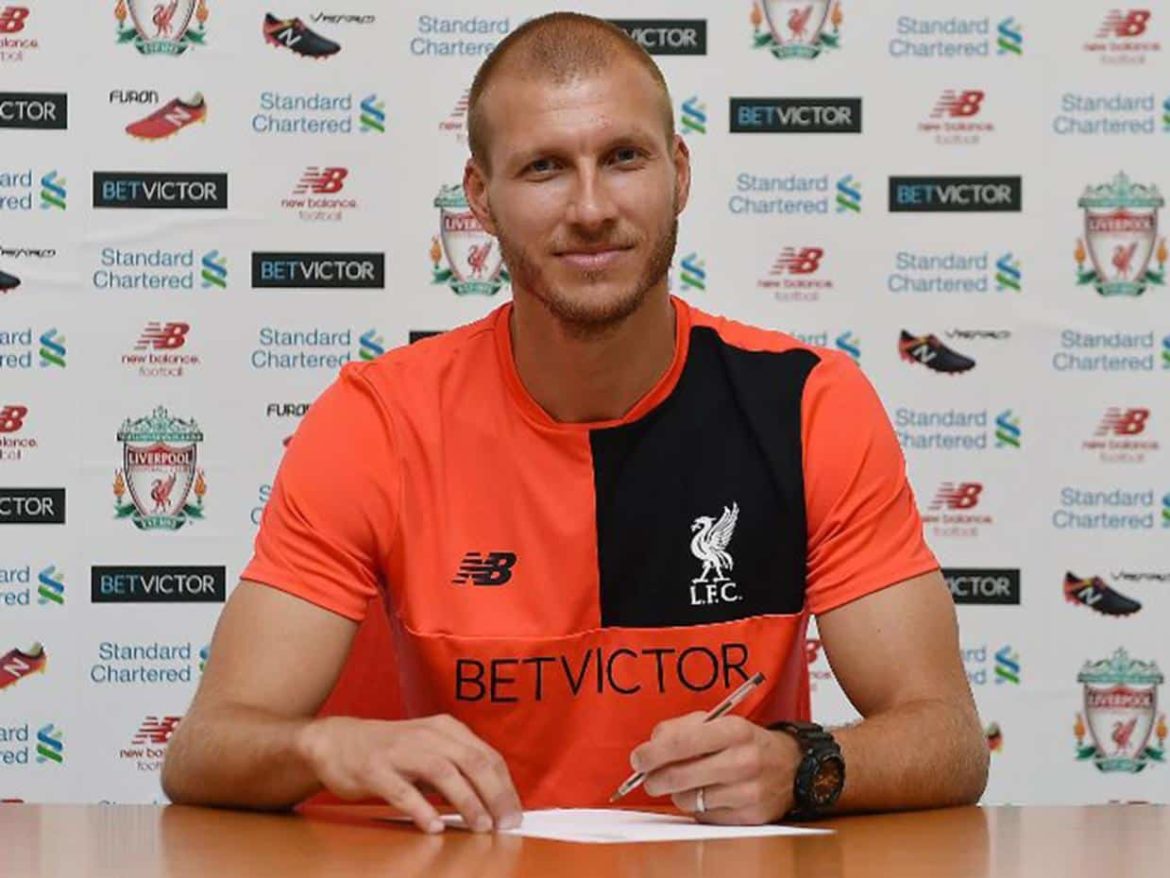 By Daniel Rhodes.
As the news broke about the injuries to Mamadou Sakho and Joe Gomez, the journalists started tweeting about Liverpool's need to sign an old, experienced centre-back as cover for the start of the season. Immediately I imagined Sylvain Distin (38), Clint Hill (36) or Gareth McAuley (36); instead we ended up with the Estonian Beckham, a former attacking midfielder who wanted to emulate Zidane as a kid, who once dated the posh one from Vanilla Ninja (after imagining them like the Spice Girls, they're actually far better, and if you want to watch Ragnar in a music video, click here) and ended up being called "Posh and Becks" for a while.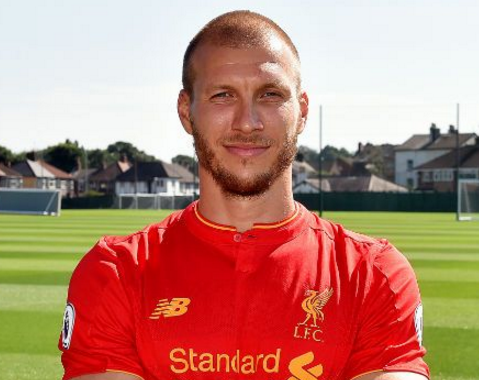 Big question is: Can he bend it like Beckham?
Real question is: Can he defend?
Well he doesn't make many errors, and clears the ball more than most across Europe, according to resident statto Beez:
The change in style/approach between Augsburg and Liverpool may render the following irrelevant, but these stats are initially encouraging:

| | | | |
| --- | --- | --- | --- |
| Player | League Minutes | On Ball Defensive Errors Leading To Shots | Minutes Per Error |
| Lovren at LFC | 3934 | 8 | 492 |
| Skrtel (Last 4 Seasons) | 10157 | 15 | 677 |
| Sakho at LFC | 4754 | 7 | 679 |
| Toure at LFC | 3009 | 4 | 752 |
| PL Defender Average (via @DanKennett) | | | 1496 |
| Klavan (Last 4 Seasons) | 10986 | 4 | 2747 |

EDIT: Should've included Matip too – He committed an error every 2054 mins over the last four seasons, with 3 of his total of 5 occurring four seasons ago.

Re Klavan – this stat I've just seen from Squawka explains what I'm talking about:

Ragnar Klavan made 770 successful clearances in the Bundesliga over the last 4 seasons; more than any other player.

If you repeatedly clear the ball, and clear it well, then there's no chance to make an error!
Over the past five seasons, he's averaged six clearances per match, which is quite obviously a consequence of team-effects, judging by our two matches against Augsburg, and their stat-profile in the Bundesliga. If a team constantly sits deep, clearing it is one of the only options available, hoping to start a counter. Other stats across his last five seasons. (All per game.)
1.3 tackles
1.6 interceptions
1.1 fouls conceded
5.9 clearances
0.7 blocks (this is high, again more down to team effects)
Passing accuracy – 84.9%
5.5 long balls
3 aerial duels won
0.4 shots
In total, eight yellow cards and one red card in five seasons.
Estonian national boss Magnus Pehrsson commented on the Reds' new signing:
"I think he has most of what you ask from a central defender — he is calm with the ball, he can build up well, he's fast, he's good in the air, he can tackle. I think he's a complete defender. He's a real role model. This is my third year with him now and I don't see any difference at all.

I think he has developed in these three years. He has always been a good athlete — he is strong and fast. By playing more at a good level in the Bundesliga, I think he has developed with his positioning on the pitch, and that together with being a fast player, I see him carrying on six, seven years without any problems.

He does most of the things you like players to do. He's always doing preparation in the gym before training sessions, he takes care of himself afterwards, very aware of what he eats and how to recover between games. I know he's been working to train his brain on how to stay focused on the task during the games.

His motto since he became a professional player in Estonia is that he should never reject anything, and he really takes advantage of the talent he has.

He's a leader in Estonia because he's a great role model in how he trains, how he plays, how he takes care of himself. He's more a leader by action than by words, I'd say.

With the national team, he is sharp and focused when we are training. He is doing his work. He is always very concerned how to deliver what's asked from him in his position. You always get what you want."
And then of course our own manager also gave his thoughts on Klavan once the signing was announced:
"At the end of last season I knew that if we decided to take somebody in this position he was the one I wanted. Now I'm really happy with the options we have got at centre back.

I've seen up close for three seasons how good his performances in Germany have been and last season we got chance to see him against us – and a lot in preparation – for our games against Augsburg.

The last time he played against us at Dortmund they had 10 men and he defended really well to help them get a clean sheet and a win.

He will bring us really good qualities with his defensive intelligence and ability on the ball and he is a left-footed player so will give us extra balance.

I know that he is not only a very good player but the type of mentality and person who is coming here to fight and to win.

He has had chances to move to some very big clubs but showed loyalty to Augsburg and now we've beaten some big teams for him to come here. I think he has made a great decision!"
Video Analysis:
The video below, for subscribers only, includes a range of Klavan's defensive actions (45 clips) including: positioning, one vs one defending, tackles, aerial duels, fouls, and errors.
[ttt-subscribe-article]