By Paul Tomkins.
Value for money is a hot topic right now, with Liverpool fans' understandable protest at ticket prices at times spilling over into how much the club has wasted on transfers. Thankfully the ticket price issue seems resolved for now (with a compromise reached), but the issue of wasted money is one that will continue to irk many people. My belief, however, is that the main problem (in terms of transfer wastage) departed the club in the autumn, which I will set out to prove below.
It doesn't help that the current top four, in particular, were doing something very different to Brendan Rodgers' Liverpool – obviously Klopp has yet to properly enter the transfer market – and that is why, I feel, they have got much better value for money in the transfer market. It turns out that Manchester United have been doing much the same thing over the past few years, which, aside from Alex Ferguson departing, has hastened their decline. Indeed, United do it slightly even more than Liverpool.
Indeed, Liverpool and Manchester United spent money in a certain way, which is way above a certain average, when all the other clubs – particularly those getting great value for money – are well below average in this respect. (And no, it has nothing to do with height…)
Is this the main reason why England's two most successful clubs are currently well off the pace? And in Liverpool's case, is the cause of the problem now gone? Read on…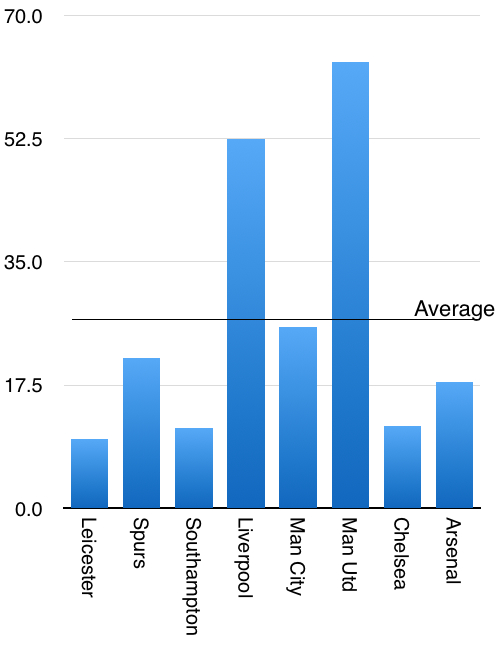 This post is for Subscribers only.
[ttt-subscribe-article]