By TTT Subscriber Neil Mundy.
There's a strange cognitive dissonance that goes on in my head whenever Liverpool play in a cup game these days (which, it has to be said, is quite a lot this season). Before the game starts, I think Cup games are an unnecessary distraction, a chance for players to get injured, tire themselves out or simply lose form. It's been proven that too many cup games can damage your league health, and I don't dispute any part of the analysis. I know I'm right.
And then the game starts, and all of a sudden I'm spectacularly wrong. I'm in the thick of it, shouting at the pitch or screen – usually the screen. I'm the archetypal dickhead fan, kicking every ball, swearing at the ref, clapping our players when they do something well and moaning in frustration when they don't. Football – it makes fools of us all. I know, in my head, that cup games don't matter, that since roughly the turn of the century both domestic cups are useless baubles and the secondary European competition only got more interesting when a Champions League place became the prize, that the Premier League and the aforementioned European behemoth are the only competitions that carry any significance.
I know all this, and accept it, and yet for want of a better phrase, my heart (or more accurately and less mushily, the part of my brain that controls emotions) refuses to let go of the cup competitions. I care about them, sometimes more than I do the humdrum league games. I can't help it. I just can't dismiss cup games. In fact, I actively enjoy them. I've been trying to make sense of this, and the only conclusion I have come to is the following: human beings are irrational creatures.
This article is for Subscribers only.
[wcm_nonmember][ttt-subscribe-article][/wcm_nonmember][wcm_restrict]
If football was played by robots, sentient machines capable only of calculating, methodical logic (and this may not actually be as absurd a concept as it sounds. I read a few years back that the first Robot World Cup is an actual prospect – be afraid, be very afraid), they would quickly conclude that all domestic cup competitions and the Europa league are pointless side shows – distractions which provide a greater risk than reward. The machines would focus on Premier League glory only (if a machine can grasp the concept of glory), and Top 4 qualification – assuming their UEFA co-efficient was high enough, of course. Wembley would lie empty on Cup Final Day, leaving Motson and co to observe, with inevitable excitement, some tumbleweed (he'd likely still mispronounce its name)
This is, of course, a dystopian doomsday scenario. But it does illustrate what appeals to us about football, and knockout cup matches; joy. Yes, we'd be much happier winning the league than a trophy derided even by its most recent winners as tinpot; yes of course qualification for the Champions League and its attendant riches is imperative. And yet, Premier League aside, there is very little fun to be had in either. Arsenal fans spent the last decade qualifying for the Champions League in third or fourth place, only to depart the competition (usually in the first knockout round) the following season. Ask any Arsenal fan how much they enjoyed ten years being repeatedly stuck in the same cycle, and then compare with their reaction to winning the FA Cup in the last two years, and I suspect most would react more positively to the latter. They're probably 'wrong' to do so, but football (and life) is all about experiences. Enjoying a couple of (cliché alert) 'great days out' at Wembley will always trump miserably surrendering at the BayArena in the last 16. Of course, there's an immense amount of fun to be had in winning the Champions League, but unless you're one of a few elite clubs, or have a manager who is a stone cold football genius, this probably isn't possible.
The amount of riches pumped into football in recent years has had a strange effect on knockout competitions in general. The League Cup is now regarded as an irrelevance, unless you either have a massive squad to cope with the extra games (City, Chelsea) or are a mid-level club looking to win something (Brimingham, Swansea, Cardiff). The FA Cup is much the same. The Europa League has suffered from the extended number of clubs in the Champions League, to the point that it has now become a Mini-Me version of its bigger brother competition (and, in this author's view, suffered accordingly). The Premier League and Champions League rule the roost for now – but these competitions are increasingly becoming closed shops, often won by the same faces (whilst this year's crazy, pell-mell Premier League has been enjoyable, you still wouldn't bet against Man City, Arsenal or even United winning it – that's two of the league's three mega-rich clubs and a third prestigious club with a fair amount of financial clout). Any other teams wishing to compete are pouring the majority of their time and resources into a competition they're statistically unlikely to win (the domestic equivalent of the Arsenal always qualifying for the Champions League without a realistic hope of winning it scenario).
Now, the flipside of this is the financial benefits of being highly placed in the Premier League and consistently in the Champions League. Of course, the increased revenue is something a club like Liverpool desires, probably even needs. And again, this is a completely logical argument. In order for us to compete with the mega-rich Premier League sides, it makes sense for us to accrue as much money as possible, and the best way to do this is by being moderately successful every year. But there's little to love about this approach, as well as it being increasingly challenging. To make money out of the Champions League, you'll need to qualify for it consistently – and with the above clubs already jostling for position, as well as Everton, Spurs and a host of other improving clubs joining the queue,  this will be no easy task. And as previously mentioned, the tough nature of the competition makes it a miserable slog when you do get in. Comparatively, whilst it holds a mere fraction of the prestige, the League Cup is an easier beast to traverse, minus the inexplicable two-legged semi-final stage.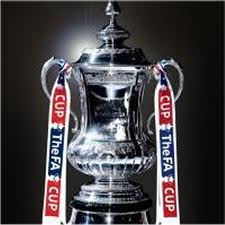 This isn't an argument for taking the domestic cups seriously – as stated before, the hard evidence suggests that way lies only player burnout and an end of season slump. Bar the super-rich clubs, the amount of teams in recent years who've reached the final and then fallen off a cliff form-wise is astounding. It's simply more a rationalisation of the idea of actually enjoying the experience of doing well in the cup competitions. Emotionally, I invest in a cup run and am drawn into the narrative, even if I didn't intend to be at the start. It's like a film that you weren't interested in going to see, but has you hooked after 20 minutes. I know it's not good, I know the risks, but I'm locked in now and I'm damn well going to enjoy myself. And that's not to say that anyone who is anti-cup and doesn't enjoy them is a humourless robot – simply that they've seen sense and have their priorities in order. At least so runs the argument.
Conversely, I'm all over the place. I envy them, but unfortunately I'm too much of an addict to kick the cup habit. My default position going into cup games now is that I'll be quite happy to see a collection of reserves and youngsters play, with the caveat that if a strong team is picked, I'll enjoy that too. I wouldn't necessarily encourage the idea of picking first-teamers for every game, but the manager has to manage the irrational, emotion-led reaction of the fans and media – in short he has to consider the 'human' side of any decision he makes. I don't. So while I don't necessarily agree with a decision to play multiple key players in a certain match, I can understand the decision and accept it. I'll also then look to support the team throughout the game, whilst hoping the injuries and/or burnout don't become a factor.
In short then, whilst they can definitely hurt us, I enjoy cup games. I think the players and manager do, too. At least they seem to have fun, and in my opinion anything which injects more fun into modern football has to be a good thing.
Having said all that, I was quite glad Klopp put out the reserves against Exeter…
[/wcm_restrict]