By Chris Rowland and Daniel Rhodes.
W/c Monday 14th December 2015.
Welcome to our weekly round-up, a diary of news and events on the site, matters relating to LFC and the world of football generally.
The Week in Football – Liverpool FC:
Monday:
Liverpool were drawn against Bavarian outfit Augsburg in the Europa League Round of 32, away first in late February and home in early March.
Jürgen Klopp hopes the injury Dejan Lovren sustained against West Bromwich Albion on Sunday isn't as bad as initially feared. (LiverpoolFC.com)
"We don't know too much about it. It's a cut, as everybody could see in the dressing room. "We hope it's not too serious, but we have to wait for the scan. We have to wait overnight to see if it becomes swollen or not. "I spoke to him and he felt not too bad. I saw the situation and anything could happen in that situation. "Hopefully we'll have a little bit more luck than in previous situations like this – but we have to wait."
Jürgen Klopp sent a special thank-you to Liverpool fans after what he termed the 'best atmosphere' at Anfield since his arrival helped salvage a 2-2 draw against West Bromwich Albion on Sunday. (LiverpoolFC.com)
Returning and goalscoring skipper Jordan Henderson also explained why Liverpool were so eager to show their appreciation to the fans following the 2-2 draw with Albion (LiverpoolFC.com):
"The crowd kept with us. Even when we were getting beat, they kept us going and we managed to get the equaliser. "I thought we were going to drag ourselves over the line for the winner. We're trying to create that atmosphere here even more so and the fans were brilliant. We've got to keep that going and win games here for them."
And Divock Origi said the Anfield atmosphere in the closing stages of yesterday's match was unlike anything he had witnessed before in his short career. (LiverpoolFC.com)
"The way the supporters pushed us at the end was something I'd never seen in football until now in my career. "It was very emotional and pushed us to score this goal. We're all in this together and we wanted to thank them."
Jürgen Klopp has insisted his squad join him and his staff at the coaches' Christmas lunch after their own festive meal was cancelled for fear it would interfere with their preparation for a busy period of games. (Daily Mirror) 
Tuesday:
Jürgen Klopp believes Liverpool displayed signs of the 'never-say-die' mentality he's hoping to ingrain in his squad during Sunday's draw with West Bromwich Albion. (LiverpoolFC.com)
Klopp is reluctant to make any signings in the January window, despite being offered funds to bring in new players by the club's American owners. (Daily Mirror)
Simon Mignolet, 27, is close to signing a new contract before the end of the month. (Guardian) He may come for it but he might not get it…. boom-tish.
Dejan Lovren
, 26, was set to have a scan today to discover the extent of the knee injury that led to him being carried off on a stretcher against West Brom.
(Liverpool Echo)
Jürgen Klopp was a 'true fan' of Liverpool even prior to taking charge of the club, says
Gerard Houllier
(
LiverpoolFC.com
)
Houllier says the former Borussia Dortmund coach was always keen to hear of his own experiences of Liverpool and was a supporter of the club before taking on the manager's job.
"Jürgen has personality," the Frenchman told the Daily Express. "I know Jürgen from UEFA meetings and he has always liked Liverpool. He had a passion for the club. "He was always talking about Liverpool; what we did, how we lived. I can tell you he was a true fan of Liverpool and he was following the results before going there."
Wednesday:
Daniel Sturridge is unlikely to play on Sunday against Watford, according to the Liverpool Echo.
Klopp had hoped the striker would be available for the trip to Vicarage Road but he's not yet ready to return to full training.
Liverpool FC have released new images showing progress at Anfield as work to install the final sections of the Main Stand's new upper tier continues. (LiverpoolFC.com)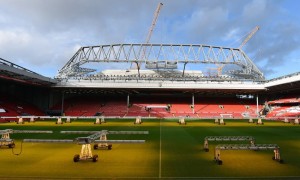 Thursday: 
Awarded to the best Brazilian player in European football, Coutinho and Firmino have been shortlisted to win the Samba Gold trophy.
The Anfield teammates and compatriots are among the 30 names in contention for the accolade, which was claimed by Barcelona forward Neymar for 2014.

Voting to decide the winner this year is split into three elements – an online poll of fans, the opinion of 11 key journalists, and the decision of 11 former Brazil internationals.

Click here to cast a vote for Coutinho and Firmino now, with the deadline set for Wednesday December 30.
Three fixtures have been moved next year, here's the information from the official site:
The Reds' trip to Aston Villa has been moved to Sunday February 14 and will kick off at 1.30pm. Sky Sports will televise the match.

The Merseyside derby at Anfield will now provisionally take place on Sunday February 28, subject to participation in the Capital One Cup final.

Should the game take place on that date, it will kick off at 12pm and be shown live on Sky Sports.

Manchester City's visit to Anfield, meanwhile, has been rearranged for Wednesday March 2, kicking off at 8pm.

Click here for an updated fixture list.
Friday:
A video of the Reds' visit to Alder Hey Hospital is available on this link. It includes Henderson on guitar, Ringo Klopp on the drums, with Emre Can on backing vocals, so go and watch it!
Clearly not entering the festive spirit, West Brom's James McClean called Liverpool's manager "a bit of idiot" for his behaviour during Sunday's match with the Baggies. Slightly rich coming from him, and using the word "respectful", considering some of his reactions and comments, but that's for another day.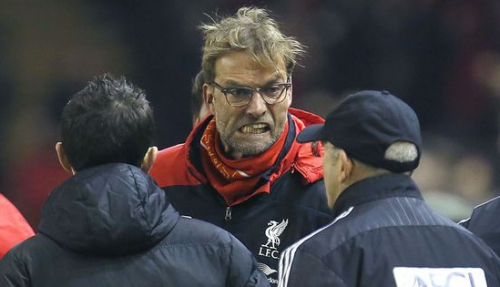 The Week in Football – General:
Monday: 
Manchester United are considering sacking manager Louis van Gaal and replacing him with former Chelsea boss Carlo Ancelotti in order to seal a move for Real Madrid forward Cristiano Ronaldo, 30. (Daily Star) 
1 – Nooo, don't sack him! 😉 2 – Appoint Ancelotti just so he can get Ronaldo, not because he's a good manager or anything?
Manchester United still hope they can beat rivals Manchester City to the signing of Pep Guardiola and have increased their contact with the Bayern Munich manager. (ESPN FC)
Meanwhile van Gaal has been compared to controversial Republican presidential candidacy frontrunner Donald Trump in a critical newspaper editorial in the city. (Manchester Evening News)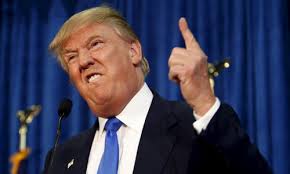 Louis van Gaal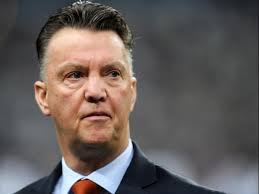 Donald Trump
Tuesday:
Ex-Argentina boss Marcelo Bielsa has been named as the odds-on favourite to take over at Swansea City.
The rest of this round-up is for Subscribers only.
[ttt-subscribe-article]