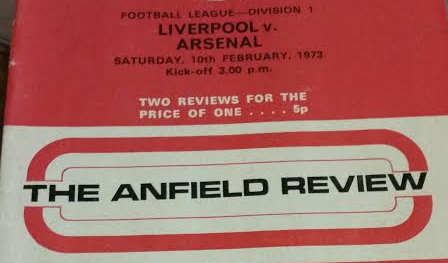 By Daniel Rhodes.
Starter for ten: Which ex-Everton big money signing for Arsenal, who was also a World Cup Winner, when asked about Liverpool's danger-men, replied:
"Eleven players, Bill Shankly, and the Kop".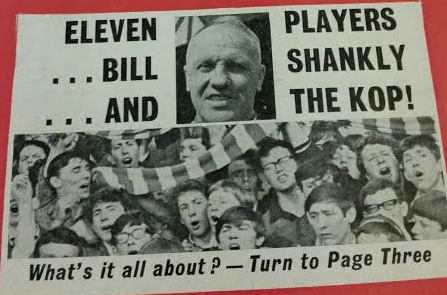 Liverpool, under Shankly, were top of the league before this match. This, after not winning the league for several years and losing out by the finest of margins to Brian Clough's Derby County the previous season, was a real, bona-fide, "must win" game. Table-topping Liverpool sat one point ahead of Arsenal (it was still two points for a win) with a game in hand. The Gunners travelled to Anfield in early February, for a – wait for it – three o'clock kick-off on a Saturday. For what Sky would undoubtedly brand a Title Decider as Liverpool and Arsenal go head to head. Crazy times. (Look where Utd are incidentally – they were to be relegated the following season – Ed).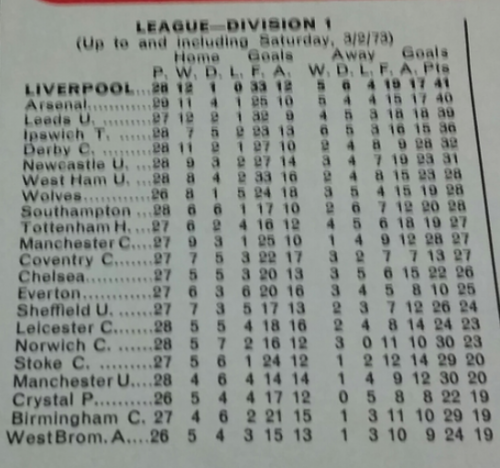 The Anfield Review was the matchday programme of the time, and also included 'League Football' that looked at the other clubs, with the front and back dedicated to the burning issues of the day surrounding Liverpool. It included: adverts for cigarettes; local scrap metal merchants in Liverpool; Tetley beer; British Rail; and luxury coaches. It is a very eclectic mix, and doesn't come across as commercialised as the new modern one, even though there were clearly commercial deals still going on at the time.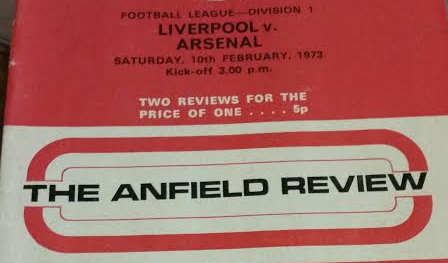 The rest of this review is for Subscribers only.
[ttt-subscribe-article]