By Paul Tomkins.
For starters, I have no idea if Liverpool have contacted Carlo Ancelotti or not, and if the club denies it (which it has) then we must take their word for that – although if they have contacted him they are surely not going to publicly admit it (although if that was the case they could say no comment).
This brings us to the conundrum most clubs must face when things aren't going too well: do you wait until things get so bad that a manager has to be sacked before sounding out potential replacements, or do you start searching before it gets that bad? The draw with Norwich was yet another bad result, but the performance had been better. Does that buy Brendan Rodgers time, if he is indeed under pressure?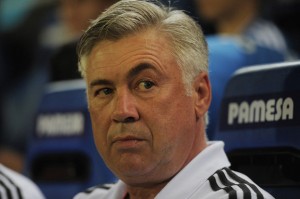 Right now, the Liverpool fanbase seems seriously split on the subject of Rodgers, with many thinking he deserves time – especially so soon after a vote of confidence and some squad and backbench reshaping – and a noisy minority (or majority?) taking to urging others to dress up as Jurgen Klopp at Anfield; although anyone suggesting that probably hasn't been to a football match in their life.
The trouble with such actions is that they go against the spirit of supporting Liverpool Football Club, if that still counts for anything in 2015. Everything about the fans who spam Liverpool FC figures on social media makes me want to take the opposite view.
Even so, whether or not the club has sounded out Ancelotti, the question is, should they be?
This article is for subscribers only.
[ttt-subscribe-article]