By Paul Tomkins.
Sometimes I find it makes more sense to write a general "state of Liverpool FC" piece before the game, especially if the team has been struggling, so that what I have to say is not affected by the noise that follows a draw or a defeat; or the sense of a corner possibly turned with a victory, which can often be just as misleading.
And I certainly don't want to write a piece every week pondering if the manager should keep or lose his job. So most of this week's piece was penned before the game against Norwich, which, for the record, I felt was a better performance, but where almost anything would have been an improvement on recent showings. (Briefly, I felt that the Reds were a little unlucky, but not desperately unlucky. Also, the previous substandard showings had removed the leeway for games like this, when things don't fall your way. Brendan Rodgers needs to win games, and yet again that didn't happen, even if this was a case of fine margins.)
A couple of days ago I decided to address a question posed to me by someone on Twitter:
https://twitter.com/BrJNi/status/644886121437077504 

"honest question, Do you feel the overall quality of the squad has deteriorated over the last few years"
Obviously the "last few years" isn't particularly precise. It seemed logical to look at the squad at the time FSG took over (pretty much exactly five years ago), and compare it with where it stands now. It made sense to look at FSG's starting point, because players at the club before they took over, who had already left (say, Javier Mascherano), had no bearing on their handling of the club.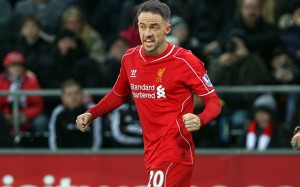 We can all think back to the excellent team of 2008/09, which was probably the best XI the Reds have had in the past 25 years, but that was well on its way to being broken up, not least due to Messrs (sorry, messers) Gillett and Hicks reducing spending in 2009 and 2010, and just generally clusterfucking the crap out of the club.
And just at the time when Gillett and Hicks reduced investment in the team, Man City sprung up on the back of massive spending to nail-down one of the top four spaces; essentially leaving the rest to compete for three places.
That instantly made it harder – another case of Liverpool's awful timing when it comes to the Premier League era. Meanwhile, Rafa Benítez's final buys had not been as effective as his early ones – so many of whom were game-changers; Roy Hodgson's spending was literally a waste of time (all of the players were soon gone); and by the time Brendan Rodgers arrived – after the highly mixed buys of the Dalglish/Comolli era (two absolute gems in Suarez and Henderson, two costly flops in Carroll and Downing) – the club had already become annexed from the Champions League positions.
It's obviously hard to attract the same calibre of player when you're not in the competition. It's not impossible, as seen with Suarez, Sturridge, Henderson and Coutinho, but it is a drawback. And even then, Suarez was slightly unwanted goods due to his biting in Holland, Coutinho was a young Inter Milan reserve, Sturridge was in essence a Chelsea reject and Henderson was merely a promising player at a club below Liverpool in football's food chain, for whom Anfield would be an obvious step up. Even the richest English clubs are struggling to lure the world's best players to the Premier League. Liverpool can't even offer the Champions League.
Now vs Then
In some ways it's harder to assess a current collective, as opposed to making comparisons to a historical squad (a difficulty I've written about many times), because you know what the ones from the past went on to become, and can therefore use hindsight.
For instance, I thought that David N'Gog might turn into a pretty decent back-up striker – does 'young French lad scoring a game-killing goal in game against Manchester United' ring any bells? – but he never did. So if I was assessing him when FSG took over – when he'd started the 2010/11 season fairly well – I'd have a different outlook on him to now. Therefore, the current squad may contain similar promising players whose futures are not clear: some may turn out to be better than expected, others may fade away.
Anyway, here goes my comparison, with a quick look at the 2008/09 squad for good measure – the last time Liverpool challenged for the title and also competed in a lot of games in Europe.
This post is for Subscribers only.
[ttt-subscribe-article]