Involved: Bob Pearce, Daniel Rhodes and Mihail Vladimirov.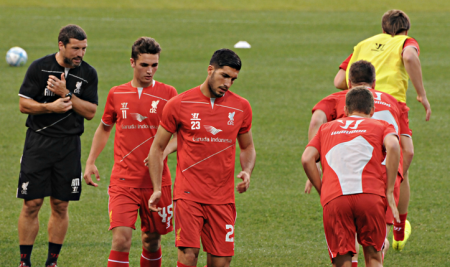 Topics: Why the central defence struggles: a lack of protection in front and behind them, leaving them in a constant sense of positional limbo. The attacking limitations of Moreno and Manquillo. The lack of coaching time available to Rodgers. What Emre Can's best role? Lallana needing a free role to succeed like at Southampton. And finally… a brilliant story from Mihail about three generations supporting Liverpool in communist Bulgaria. It is worth the wait!
The podcast won't be on the Anfield Index feed until later on today, but if you click on the link you get a sneak preview (or at least that is the plan) and the little story at the end from Mihail is worth the entrance fee alone!