Including: 
Bob Pearce, Mihail Vladimirov, Daniel Rhodes and Sebastien Chapuis.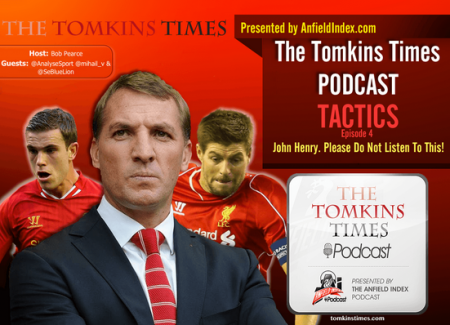 Topics: 
The main tactical elements of the Chelsea match: Henderson man-marking Fabregas, the deeper full-backs, Gerrard overloaded by Rodgers' set up.
Rodgers' tactical history: the first season at Swansea in the Premier League and his time at Liverpool. What mistakes has he made? Why do his teams often struggle in attack?
How should John Henry deal with it?