By Chris Rowland.
A lot of the best content on TTT is what no one outside of the subscriber-base gets to see. There's a whole world of brilliant debate going on all day every day.
So let's have a look at a few brief highlights of the debate this week on the site's many debate threads?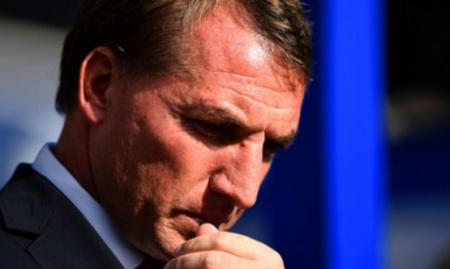 The Brendan Rodgers thread:
Dannyluke10:
I love Rafa and can still remember exactly where I was when I heard the news that he was going. Horrific time. Under the Hodge I could barely watch football and Kenny's tenure was ultimately underwhelming (with the proviso that there were major mitigating factors).

Rodgers, from the off, made me believe again; made me love football and the potential for excitement and heartbreak.

I'm not saying we should blindly follow Brendan but I think it's safe to say that he's earned our trust. The whole transfer thing is a bone of contention – on the face of it, Rodgers has not performed in this area. But we don't know who he targeted, who he was essentially asked to go after. We don't know if Sturridge and Coutinho were him or the committee (personally, I actually think it was the committee). Same goes for the likes of Aspas and Alberto. Based on his reluctance to play them, you could make the point that they must have been committee signings but then what about Borini?

I suppose my point is we just don't know. It's the one major worry with Rodgers; his transfer record. But, until we know who he actually wanted himself, we can't really beat him with this stick. I suspect that Lallana and Lovren were targeted by Brendan but that's just a guess.

My faith in Rodgers is based on the football we played after Christmas 2012 (6 games of which were without Suarez). It's based on his courage to make big calls (first home game and Coates and Sterling came in for Carragher and Downing respectively. Against the champions). He gets Liverpool, and while some of his recent interviews (particularly the Balague one) were a bit troubling, he generally says the right things. The media like him, even if we have to put up with typical knee jerk reactions from this source.

I suppose it's natural to ponder whether it was the blistering form of Sturridge and Suarez that made Rodgers look like a better coach last season.  But that ignores the fact that it was Rodgers that helped to bring out the best in the Uruguayan by, not only improving his decision making but also building a team around his unique talents (though I accept the argument that Suarez was probably always going to develop to the level he's now at). But he helped turn Sturridge into a world class striker, Henderson into a future club captain and Sterling into the patented best teenager in Europe. His man management, based on what the likes of Gerrard has claimed, is second to none.

Some of our performances last season – City away, Spurs away – were achieved without Sturridge and Gerrard. They were audible click moments when everything seemed to fall into place and our football was breathtaking. I still believe this will return.

No manager can lose his two best and most important attacking players and maintain a  similiar level of performance – particularly when having to bed in more players than they'd have wished. Man City without Aguero and Silva, Chelsea without Costa and Hazard/Fabregas, United's last league winning team without Van Persie and Rooney. All very different beasts. Yes, we should have been better prepared for Suarez's departure but, again, I'm not sure if that's Rodgers' fault.

He's had to put up with a hell of a lot of storms in the early parts of his tenure and has coped with them all. I for one will remain behind him through this run of indifferent form. And I predict there will be more than a few Twitter experts with rueful shaking heads by January.
Assif:
I think the whole thing about (Rodgers) being a bluffer is probably a bit harsh.

Rodgers seems to know what he's doing or wants to do. However until he wins a trophy he probably won't get the benefit of the doubt.

I would say that his vision is an exciting one and when it comes off the team is a joy to watch – pace, intensity, creativity, fearlessness.

Even the second half against Madrid, even though they were coasting at that stage we kept trying to get a goal. I am pretty sure Mourinho would not have risked a heavier beating, as we did in trying to get back into the game.

I woud say "bluffer" is more to do with "inexperience".

BR will make mistakes (even the best do), I think what he arguably lacks at this moment in time is a stronger and more experienced support team.
Macattack:
In a recent post I called 'short termism' football's bastard disease. Realistically speaking, it is a phenomena hallmarking a flaw in the psychology of human thinking; and permeates how we look at all manner of things.

For example, there is evidence to confirm our propensity for taking a short term profit over a longer term investment even when the latter is calculably superior. We just have no patience and the need for a quick fix reigns in our hearts continually.

Any suggestion that Rodgers should be sacked is made when this season is less than a third through. Look at the League for this time last year and it is obvious that the then Top 6 was shuffled and adjusted by the May finale. Besides, concerted calls for Rodgers to go could only be taken seriously if the complainant can give a guarantee that his replacement will definitely do better. That is impossible. So, one wonders what justification or sanction there would be for sourcing a successor at this premature stage of the Season.

If Rodgers is indeed in conflict with FSG/Transfer Committee then neither is that necessarily a concern. I would, on the contrary, be astonished if there was never debate or disagreement in all Organisations; policies and procedures are subject to differing viewpoints and it is the diversity of the workforce that is it`s strength – not the dictate of a single voice.

I would be more worried about FSG being affected by a need for short term success and that a failure to attain such would be used as a critical stick to wave at Rodgers. I have also previously mentioned my concern about their ruthlessness – albeit misguidedly applied to Kenny at the time of the latter's failure to reach top 4. I regard this as the salient nub of the above debate: how our Owners react when their targets/goals fall short; and indeed, if those targets are realistic within their envisaged timescales.

Rumours? Well, with a rumour, yes we can be aware of them but none can be validated until the passage of time either delivers the confirmation; or else time passes without incident. I have heard the rumours around town but then, so too have I heard other rumours about Rodgers – some abject, distasteful and not true.

Again, this is the human condition. So many people are predisposed to sensationalism they almost wish it was true and, in fact, feed the rumour with additional twists and conjecture – again, not necessarily needing to be true.

It is the Soap Opera thing. Millions become enthralled in the weekly digest of fictional entertainment; the fact that is it fictional is none the less satiating when curiosity is tickled and entertained. The likes of Coronation Street will do just fine.

What really matters here is that there can be disharmony and disagreement within the Club. That can be healthy as long as it is not allowed to become a divisive force. And, hopefully, since John Henry is a trend follower when investing in the markets, he fully appreciates success as a longer term outcome as opposed to quick bucks made in a rash.

P.S.  I have not watched Corrie for such a long time; has Annie Walker still got the Rovers.  
Here's Jeff on the FSG approach to appointing a manager, the communication between both parties and what they expect from them once they've been appointed:
Anytime anyone wants to look at what is happening with Liverpool they must always remember that FSG which is simply an investment vehicle for rich people to give money to John Henry to invest is basically John Henry. For in regard to Liverpool always remember that first and foremost John Henry is a lifetime baseball man and only recently has taken an interest in football. Therefore, he will approach running Liverpool from the same vantage point as he runs the Boston Red Sox. Some of his attitudes will be easy for football fans to understand. He believes in letting the professionals run things and only in extraordinary circumstances becomes involved. He is the ideal director for Bill Shankly as he will sign the checks and stay out of the way.

On the other hand, he will want to know what the hell is going on. I suspect that the problem with King Kenny is that he [Henry] wanted a level of communication that was simply something that King Kenny simply did not understand. He wanted to know what to expect; why expectations were not being met; and on and on. This is something that simply want not a part of the manager owner world of Kenny. This I suspect or more precisely believe is the reason Kenny was removed as the manager of Liverpool.

There is no point in speculating on Rafa returning to Liverpool as long as FSG own Liverpool. In baseball, with the possible exception of Billy Martin and the Yankees teams never never never bring back former managers. Why? It is universally considered a mistake.

Why  did FSG hire Brendan Rodgers? John Henry believes that he will be the next big success as manager of a top end football club – Liverpool. This means that he hired Rodgers on potential and not track record. This means that he will be given time to grow into the job. Therefore, as long as whatever plan Rodgers outlined or outlines to Henry is going in the right direction, he will have Henry's support. If this year, the plan was to take a step back to make Liverpool more competitive in the future, Henry will live with Rodgers. This is precisely the same policy as Henry has employed in Boston with Francona and Tracey which has worked out very well for the Red Sox.

To me the jury is still out on Rodgers and will be in only when he wins something major or more particularly the Premier League title or the European Championship. To me he will almost certainly be given at least 2 or 3 more years to prove that Liverpool are annual contenders for the Premier League and capable of making deep runs into the European Championship.

Simply put, we need to remain on the sidelines and give Rodgers a chance to show what he is capable of. This year we have had in some matches 6 players who were not here last season. By the end of the season I want to see a better team on the pitch than we were fielding last season. This I suspect is Rodgers' aim and only time will tell if he is right or wrong.
Paul's article looking at 10 reasons why Liverpool have struggled this season generated a lot of discussion:
ColdToast:
How about:

11) Last season came a year too early, making everyone's expectations at a level that would have been hard to meet. This may have created a vicious cycle of pressure on the players as a result of poor performances/results on the back of opposition significantly stepping up their game against us which in turns steps up the pressure…etc.

I can't help but feel that players and fans alike expected the start of this season to be much of the same from the tail-end of last season. Maybe, on some level, we were of the mindset that while yes, Suarez was a very important cog in the machine, that we were going to cope just fine without him?

In other words, one of the issues we are battling with is that of expectations vs. reality?
Krishaldo:
Just going through where the goals we have conceded have come from to see if what my eyes tell me is actually true:

Vargas (QPR) central just inside 6 yard box

Gerrard OG (QPR) inside left of 6 yard box (header from the corner was from corner of six yard box though, however that isnt unusual)

Reid (WHU) central inside 6 yard box

Agbonlahor (AST) central inside 6 yard box

And these are just PL games. Thats 3 (4 including Gerrard OG) of the 12 goals we have conceded coming from shots within the six yard box!!!

That is awful defending. How can that happen? Once in a while, yes (like RVP vs Che yesterday) but a quarter of our goals conceded coming from there?

To me that suggests that something is fundamentally wrong. A dominant keeper would never have that (can you imagine Pepe in his prime doing that?). Nor would a well drilled defensive unit. And I say unit becuase I think individually, our defenders can do their job. They just aren't organised.

And where does that organisation come from? BR.

I said it the other day, we need a defensive coach.

People will say that it'll take away from the way BR plays but that's horseshit. Play the way you want BR, be we need someone with expert knowledge to drill the players on what to do and where to be when we lose the ball. That doesn't take away from the attcking flair. It's giving them defensive instructions when out of position particularly on counter attacks, crosses and set pieces.

Defending a set piece properly doesn't take away the attacking prowess of a BR team. Not having Sakho and Lovren clashing twice in one half doesn't either. Not leaving the 6 yard box void when defending won't stop you attacking.

It's simple stuff in defence that since BR has taken over hasn't improved. In fact, it seems to have gone backwards. Given the number of new defenders at the club, it is reasonable to get some teething problems, but not gaping holes and errors like we have.

Man City play a similar style to us and have managed to keep a fairly tight defensive unit. Even Demichelis doesn't look useless anymore. Has he (at the age of 33) become a better player over night? Or has the defensive work on the training field to strike up and understanding with his teammates worked?

Also, Pellegrini has had less time with his squad than BR. He also had less time actually training than BR due to their CL campaign last season. So it's not impossible for a team/players to learn these things.

I'm not saying we should be as good as City, as they have some fantastic players at the back plus a commanding GK (though overrated), but teams like Southampton have only conceded 5. Ars 11. Swansea and Stoke 10. We have better players than them!! Arsenal don't even have any defenders left!

BR, I love you. I think you are a fantastic coach, motivator and have improved almost every single player at the club, but please, please, get some help with the defensive/organisational side of things. I promise, that once we start to look a bit more solid at the back and not like we could concede at any moment (I actually get scared sometimes even when we have the ball), the midfield and forwards will be more relaxed and sexy football will return.
Paul Tomkins: 
A defensive coach may help on set-piece organisation, but it requires time and all the players.

A defensive coach would want things like holding midfielders. And also, it should be within the capability of all coaches at a club to coach all outfield activity. If none of the coaches can organise a defence, then the manager is to blame for not appointing the right staff.

We could cut in half the goals we concede by playing in two banks of four. But Rodgers doesn't want to, because we won't be very exciting. And there's no point forcing a coach on him whom he doesn't want. For me it is 100% down to Rodgers to figure it out, using the coaches he wants. And if he doesn't figure it out, he loses his job. Managers have to solve these problems, whoever they are.
Krishaldo: 
… BR even said in the close season that he has fixed the attack but now was moving on to fix the defence, specifically goals conceded away from home). He bought Lovren (who I was happy with at the time) and M&M to block crosses which they have done pretty well.

But there is more that can be done. Perhaps it will improve over the season, or perhaps this is BR's level (defensively). When do we start to look at the possibility that BR needs help here? It's been over two years.

Would he coach GKs? We have a specialist Achterberg for that. Why not consider a specialist at the back? BR is our midfield and attacking specialist.

Just because they are different people, as long as they share the same philosphy and work off the same plan, it isn't impossible.

I understand what you mean by time, so perhaps integrate it with other play. And as you say, it is a team effort to defend. Pressing is usually set off by triggers and goes on for around 6 seconds, if the ball isn't won in that time, you drop into your defensive shape, which in general isn't bad when the opposition have the ball in midfield/their half. It's when they get into our third it looks sticky. That's where we can improve. And if BR can't, get someone to help him do it.

I also assumed it would be a given that Mr Coach would be someone BR appointed rather than a bloke Ayre met down the Harley club.
Thundyr: 
Without needing a defensive coach, Rodgers had his fullbacks keep a bit tighter defensively against a side that had scored 2 or more goals in each of their last 6 matches (including at the Etihad and the Emirates [where Arsenal never had the lead]), and came away with a clean sheet.  He also didn't start Johnson or Enrique in these positions.  The point is that as attacking sides go, Hull is a pretty effective unit whether at home or on the road, even if they concede as often as they score.  But we were pretty comfortable for the full 90, and in the end they were hanging on for dear life.

As a result you have to think that Rodgers might know a thing about organizing a defense, at least in open play.  But you also have to think that this tactical switch makes it more difficult for us to knock them in at the other end, particularly given how woeful Gerrard's set piece delivery has been this season.  It also suggests we've probably been a bit too gung-ho in our approach, a left-over from the dizzy heights of last season, and tempering our attacking play should probably have come a bit earlier.  As it is, we're now conceding goals at marginally more than last season (to the 3rd decimal place, mind) in the league, having conceded 2 or more in only 1/3rd of our games (as opposed to some 42% last season in the league).  So despite changing 3 of the back 4 we're not strictly worse than last season in defense, at least as far as this small sample size goes.

The killer is that the balance between defense and attack must necessarily shift towards the back if we're to keep the goals against down AND the attack is weaker in terms of the personnel.  Rather than a side able to win 4-2 every week, now we're looking like a team that should probably be trying to win 1-0.  Perhaps Rodgers has wasted too long reaching that conclusion (assuming he has), but his "I was up until 4:30am" comment is anything to go by his playing philosophy with this team has needed some serious soul-searching.  We're not Barcelona, and we're not last season's Liverpool either, so we need another way.  Last season we desperately wanted fullbacks bombing on all the time, wreaking havoc as they went and mainly because ours simply couldn't do it.  Now we have those players but they don't have anyone good enough to pass the ball to when they're up there, and we're going to have to restrain them a little.  It's unfortunate, but necessary.
Paul Tomkins:
For me, it would have to come from Rodgers, but he doesn't seem inclined to do that. My hope would be that Pascoe, Marsh, et al, know how to coach defending between them.

One thing I noted last week was how only the centre-backs [in the XI] were "defenders". This weekend against Hull we had Can – a centre-back for the Germany U21s – and Manquillo (the one fit defensive full-back) in the side, and it looked a bit more balanced and kept a clean sheet.

Then again, we didn't score either!

Carragher made an interesting point on MNL that at one stage during a bad run Gerard Houllier said he didn't care if they won or drew the next game, the aim was solely for a clean sheet.
JonnyC started an interesting thread on centre-backs:
Watched Mangala a few times and he looks a bit suspect. Compared to Sakho who looks far better from what I have seen. Compare the prices and I think we've done well.

PS what's with the French CBs these days, what happened to the classy ones of yesteryear like Blanc, Desailly, Thuram..

I like Sakho and I think if coached properly he'll be top class.
Shaun: 
Varane is a Rolls-Royce of a Centre Back, one who compliments Sakho superbly at international level.

We have a centre back with similar characteristics out on loan to Bordeaux in Tiago Ilori. He's been doing pretty well over there, hopefully well enough to convince Brendan he's a serious alternative to Skrtel in the RCB slot!

Honestly thought last summer we had potentially bought a central defensive partnership for the next decade in Sakho and Ilori!
Mlleclio: 
Just what does a young player progressing into a first team regular actually look like?  I still feel like well into the 3rd year of BR and the 5th yr of FSG we have a policy of developing youth and potential but we're still waiting for it to come to fruition. I'm still asking myself what does a typical LFC progression look like?  Is Sterling an example?  – He seems a bit of a one off.  What about Hendorson?  does he count as a player who has been developed?  Flanno kind of did a job – we have to wait and see on him.  But as for central defenders, the received wisdom is that they mature later so going by that we might have to hang on to a few of them for a while more before they come good.  Does the club have a joined up plan for this?  I don't know.

Sakho could be said to be a young player but experience and international wise he is theoretically first team ready so everyone is assuming that by playing Lovren ahead of him BR has earmarked him for the discard pile.  I keep hearing (stated as fact ) that BR doesn't fancy this or that player, but a lot of this seems to me to be conjecture and assumption.  BR is 100% a long term planner to me, so it could be that he is waiting for pots to boil.  Even with the likes of Alberto.  The bottom line is we don't actually know what the plan is.
Paul Tomkins: 
A month or so ago I remember people raving about a Mangala performance, but it was a one off (can't remember who City were playing).

Just shows how difficult it is for young, imported centre-backs. My rule is that I wouldn't fully trust any of them until they're 25. Mangala is 23.
Chardo: 
Funny. That's exactly what my wise old sage season ticket holding mate said the other night except he said 26.

He was making the point that Lovren needs time given that he's only 25.

Carragher was 25 in 2003, when Lucas Neil broke his leg.

This is from Wikipedia:

Carragher was restricted to the right-back position after scoring two own goals in a 3–2 home defeat to Manchester United early in the 1999–2000 season. Houllier never again played him at centre-back.

The 2004–05 season proved to be a career-defining one for Carragher. New manager Rafael Benítez moved him to centre-half, where he would manage 56 appearances all season alongside Sami Hyypiä.

So, Carra didn't move to CB until he was 26 (and a half) and when he did, he had one of the club's greatest ever CBs to hold his hand, one of the club's greatest ever tactical coaches to tell him what was expected and one of the world's greatest defensive midfielders to protect him (Hamann and then Mascherano.)

Lovren, Sakho and Skittles are being thrown in together by a coach who insists that they be brave with the ball, doesn't do defensive coaching (allegedly), and who plays an ageing star with poor positional nouse who is protecting his legs as a regista rather than a DM.

They also have a pair of young fullbacks, new to the premiership, whose job it is to bomb forward and a goalkeeper who plays in a pair of diving boots.

Given all this, I bet Sakho is actually off with stress and Lovren won't be too far behind him.