By Anthony Stanley (TTT subscriber Dannyluke10).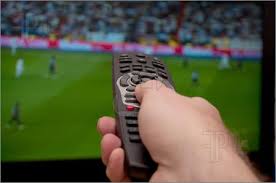 Bad day at the office. One of those nights. It's just not happening for them. Rinse and repeat ad nauseam. The sound bites are as predictable as they are hackneyed. And as ever with the facile observations of the mainstream media, they are nonsense.
As far back as I can remember, I have looked at Liverpool Football Club through a prism of optimism – I'm not so much a glass half full person as one who is safe in the knowledge that there's another pint waiting at the bar.
But this game worried me on a number of levels. Now, let me be clear early on – one swallow does not a summer make, and as tough to get over as yesterday's game was, a bad result does not change the massive progress that has been made by the club over the past eighteen months. But I find myself wondering. Was the Villa game, like Southampton at home and Hull away last season – absolute abominations in the midst of something truly special? Was it the first nascent stirrings of a fundamental problem within the squad (a certain Uruguayan will not be mentioned in this piece)? Can we clutch at the straws that are the international break and the damage done to our young side? Perhaps the key question is to ask how far removed from the team that thrilled us last season was this first eleven? For example, and as Dave Cronin succinctly pointed out on the site, it featured as many former Southampton players (over the course of the match) as it did Liverpool players (starting) who trounced Arsenal 5-1 last season. Personally, I find that very worrying.
Or was it in fact, despite what was written above, just one of those days – when things just didn't go our way and we failed to get anywhere near the heights we are capable of? Like everything in football, where the modern fan – no matter how knowledgeable – is always swimming in muddy, opaque waters of speculation, we actually don't know. But we can certainly attempt to analyse – if only as a form of therapy.
Firstly, let us consider the starting line-up and the absence of Raheem Sterling from the team. There are a plethora of potential reasons as to why he was omitted, not least the oft-trotted-out notion of rotation, and I get it; his development does have to be managed. Yes, he was probably two inches shorter after the Hodge ran him into the ground in two international matches, and as stated above, we fans are essentially ignorant of the complexities of the modern game. But, for some reason, I couldn't help thinking back to over a decade ago when we played Ipswich Town at Anfield and Gerard Houllier decided to give a then unplayable (no, that's not a typo) Emile Heskey a rest. The Tractor Boys won 1-0 and Marcus Stewart later recounted the joy with a heavy dose of incredulity in the Ipswich Town dressing room when the team sheets were announced.  I don't think it's a stretch to think of the Villa players having a similar reaction. I'm not comfortable with placing all of our hopes on the apparently frail shoulders of a nineteen year old but I just wondered whether Tuesday night would have been a better time to give him a rest. After all, our re-acquaintance with the Champions League isn't against Bayern Munich but Ludogorets, the so called minnows of the group. Again, it has to be stressed that the particular idiosyncrasies of training, conditioning and fitness are a hazy realm of conjecture to us, but I couldn't shake the (probably unfair) idea that Sterling's omission was a metaphorical two fingers at the England camp and their archaic training methods.
After five minutes, I had a bad feeling.
The double pivot. Sounds impressively technical and a phrase that instantly lends credence to the football experts that reside in bars up and down the country.  Like false nine, trequartista and regista, it's a sexy term that, when it comes spilling from the mouths of footballing doyens, almost makes them puff up with pride at their specialist, unique tactical knowledge.
The phrase gives me nightmares.
It was apparent straight away that Jordan Henderson and Steven Gerrard would be operating as a pair, presumably to give more freedom to Coutinho and allow him to probe and thread his through balls to the forward line. The problem I had with this was that instantly one of our greatest weapons, the pressing, industry and urgency of Hendo, was missing from what looked a pedestrian and lethargic midfield. He was simply too deep in the first half and our Brazilian playmaker was shackled and marshalled effectively.  Furthermore, Philippe had very little outlet; how many times, particularly in the second half, did he shoot simply because of a lack of options? Now credit must go to a well drilled Villa rearguard but we missed Sturridge, and Balotelli – on his own as the tip of an attacking trident – doesn't possess the skill sets that can make this effective. But we'll leave the Italian for now.
Dejan Lovren and Mamadou Sakho are both divisive figures. Neither are completely convincing as centre-backs and there are certainly question marks over both defenders. It has been mentioned many times that Sakho looks ungainly and awkward on the ball but that this is in fact an illusion; his passing stats are actually highly impressive. Yesterday his unwieldy style of play resulted in a corner that led to the goal. He was in control of the situation but his touch let him down before a desperate lunge got him momentarily out of jail. Unfortunately, Lovren's marking then put us firmly back in the nick. Five minutes later it should have been two to Villa as Senderos missed a gilt-edged chance following more diabolical, nay non-existent, marking. To spout a hideous cliché, its early days and we have to hope that a completely new back four will eventually gel but, again, there are worrying portents. Real Madrid come to town in a few weeks, lest we forget.
The darkness is trying to get back in as I write, the gloom of too many false dawns, of countless weekends ruined by sterility. I'm fighting it as I believe in Rodgers' project.  I trust him and he's undoubtedly earned that trust.
But I worry.
I worry that, with a few injuries, last year's team of heroes is suddenly dust in the wind and unrecognisable.
I worry that Lovren, Lallana, Markovic, Balotelli, Moreno and Manquillo were not part of the epic Manchester City game last April.  There is disquiet and uneasiness in the fact that with Sturridge and Sterling out, we look like a squad who hardly know each other. This is natural though, the team has to gel and they would have had precious little time together and with the manager over the past fortnight.
International break can go and fuck itself.
Daniel Sturridge will miss more game time before the season ends.  That's probably a fact. Mario has to step up, has to tweak his style of play and become more dynamic. He will be targeted in every game, and if there was one encouraging factor on display, it was that he didn't rise to the bait of the Villa defence. Can Rodgers coax better movement from the Italian? Absolutely. Balotelli possesses all the tools – he may need to be taught how to use them more effectively in a different working environment. This may take time, however and we should be patient.
Because that's what we need now: patience.
Before the season started, and given our opening fixtures, I hoped that if we had a slow start we'd continue to have faith and not become mired in pathos. I remain completely and utterly behind this team and Brendan Rodgers. Yes, there are concerns but the darkness  can fuck off as well. We can't allow it to seep back into Anfield, to rob us of the joie de vivre that Liverpool gave us a few months ago. We have to trust the Reds' manager and the coaching staff to get it right. We can't start lambasting Markovic because he didn't set the world alight – he's a kid, a few months older than Sterling, and we have to give him time.
Time.  Subjective and objective simultaneously.
This time last year, there was similar wailing and gnashing of teeth.  We looked disjointed, fragmented, and unable to last a full match, short of creativity and panache. The team eventually clicked but, up until the almost audible pop that was December's Spurs game, Suarez's genius bailed us out on more than a few occasions (I know, it was promised not to mention his name, impossible after yesterday not to refer to him really).
Of course there are concerns but are there positives to take from yesterday? Jordan Henderson's passing, long and short, was a joy.  The pace of Moreno and Manquillo on the flanks. Adam Lallana, two footed and surefooted, acquitted himself well considering his lay off.  Balotelli didn't freak out.
Probably the biggest positive is that it almost certainly won't get any worse and we're a step closer to gelling. There'll be anomalous results every season; just ask City last week.
Brendan Rodgers. I wouldn't swap him for any manager on the planet but does he have a blind spot when it comes to Villa? I think he may have been guilty of underestimating them again and there were simply too many players who'd never shared a competitive pitch on display yesterday. The obvious caveat of this is that injury robbed him of Allen and Sturridge. If those two had been available, we surely would have played a diamond and the mood right now would probably be completely different. But that's the thing; we've only really looked good when employing the diamond and it's horrendously reliant on Sturridge being fit.
There is a lot of food for thought that must be digested but at least we only have to wait until Tuesday before we can have a hair of the dog. Two weeks (and one match) ago, we looked the real deal – let's not forget that. Yes, we all have concerns, but perspective is needed.
So repeat after me: bad day at the office, one of those nights, just not our day.
Ad nauseam.
Yes, I set forth at the beginning of this piece it's facetious but that's okay.
Because the darkness does not get back in. I won't allow it, despite my misgivings and concerns.
By all means question things; that is our right as supporters. But I'm not asking you to have faith in yesterday's team – the majority of the starting eleven haven't earned it yet.  I'm looking for faith in our manager.
Because he certainly has earned it.