By Chris Rowland, Mark Cohen, Andrew Beasley (Beez) and Dave Cronin.
We asked several of TTT's writers, contributors and top posters to dust off their crystal balls and give their thoughts on a number of questions about the coming season. This is the first instalment of their responses.
Who will be our most important player?
Dave Cronin: At the time of writing it will be Sturridge as we look like being over-reliant on his goals. I'm still hoping we will sign a striker or two to remedy that situation and, if so, I think our most important player will be one of Sterling or Coutinho. I see both being key to how we attack and I expect both to improve on their levels from last season. With or without new strikers to relieve the pressure on Sturridge, we will need increased goal returns from this duo but equally, for Sturridge and possible new recruits to be prolific, they will need Sterling and Coutinho to be creating chances for them.
I have an inkling both are ready to really shine.
Mark Cohen: The easy answer here is somebody hugely exciting like Sterling. While that will hopefully turn out to be the case, I would say that Gerrard will start the season as our most important player, especially in the light of Suarez leaving. I have been pleased with our procurement in the off-season but am worried that without Suarez, the side has not only lost its biggest talent, but also one of its most experienced players. Last season, our go-to guys were not only the best players but also the most respected in the dressing room. This is not always the case. Gerrard will be vital in stemming this lack of experience when the going gets tough.
Chris Rowland: There are several contenders – Mignolet, Gerrard, Sterling, Coutinho, Sturridge – but in the end I'm going for Henderson, because he's increasingly looking like our mojo, our metronome (if we're to play the fast tempo, high pressing, energetic style of last season), and eventually our talisman as Gerrard fades from that role.
Beez: As the squad currently stands, it's nigh-on impossible to look past Daniel Sturridge, but I'm going to. Even had Suárez stayed I'd have expected Liverpool to score fewer goals this season, so now I'm even more convinced that they will. It will therefore be largely up to Dejan Lovren to ensure that the Reds rearguard can help Liverpool towards a good goal difference despite scoring fewer goals, so he could easily become our key player.
A player to be phased out or sold?
Dave Cronin: Always a hard question to answer. I am expecting Agger to leave before the transfer window closes so I think the established players mostly likely to be phased out are Lucas and Gerrard.
The smart money suggests Can will edge out Lucas while Rodgers has already intimated that Stevie will be used more sparingly this season as he approaches the grand old age of 35 (that's 63 in footballer years). It will be interesting to see whether Gerrard is rested for the bigger games or the lesser games. You could argue each way where his strengths will be most useful and where his weaknesses less costly. The day we go into a clash with City, Chelsea, United, Arsenal or Everton with a fully fit Gerrard on the bench will be a milestone day.
Mark Cohen: Same answer as above – Gerrard. As the season wears on and the youngsters like Coutinho, Sterling and Markovic come into their own and realise that they are on a par with the best in the division, so should Stevie G finally find a place on the bench with sparing use being his main contribution.
Chris Rowland: It may be that Reina, Agger and Lucas have all gone before the season begins, or at least by the end of the summer transfer window.  So for me it has to be Glen Johnson. I'm not sure what's happened to him, as I wasn't with Agger when he suddenly seemed to forget how to defend and Reina who suddenly appeared to forget keepers are allowed to try to stop the ball. But our right-back, although still capable of supporting the attacks down the right-hand side, seems prone to poor decision-making and possession loss when attacking and being either actually absent or bypassed as though he was absent when defending.
Beez: It pains me to say it, but with the money invested in Sakho and Lovren over the last twelve months, it's hard to see an Anfield future for Daniel Agger, and whilst he still has some form of resale value it would make sense to cash in now. I'd say Lucas Leiva is very much next in line here too…
Who most needs to improve on last season?
Dave Cronin: Simon Mignolet. I watched the 2013/14 Season Review the other day and it was notable from the highlights how many really good and crucial saves he made during our start to last season's campaign. In spite of questions over his distribution and management of his goal area, his shot-stopping marked him out as a top goalkeeper. Then he hit a period where he made a succession of costly gaffes leading to goals conceded at City, Chelsea, Stoke and in the 2-2 home draw with Villa.  These were arguably as costly as Stevie's slip, Skrtel's oggies and Toure's 'own goal assist' at West Brom.
It may be a statement on a par with 'if my aunt had balls she would be my uncle' but if Mignolet hadn't palmed Negredo's highly saveable effort into his own net at the Etihad and everything else had stayed the same, Liverpool would have won the League.
A top goalkeeper is crucial and Mignolet has this season to convince he is more than just a good shot-stopper when in form.
Mark Cohen: For me it's gotta be Coutinho. First, let it be said that 'improve' is all relative, because he is coming off a very high base performance wise. What I would like to see is the consistency emerge to his game to finally add him to the pantheon of Liverpool greats – because he is that good. If at the end of the season, Coutinho is mentioned in the 'player of the season' bracket, then you know we will be right there near the top of the league.
Chris Rowland: Although still a decent shot-stopper – and that's an asset to be under-rated in a goalkeeper! – Simon Mignolet needs to improve on two key aspects of his game, I believe. His distribution, though not as poor as some make out, could be better. But the big weakness is in dealing with crosses. He must be more assertive, more positive, almost more Grobbelaar-esque. There were times when Brucie came for a cross when he really shouldn't have, but he was never going to die wondering. It would help the defence a lot and improve their collective confidence to be certain that the keeper was going to come and take charge.
Beez: Will anybody say anyone other than Glen Johnson here? Hopefully the signing of Javier Manquillo will provide some serious competition which will inspire Johnson to regain his former glories. Beyond that, if Sturridge could improve his fitness record then I think we'd all be pleased.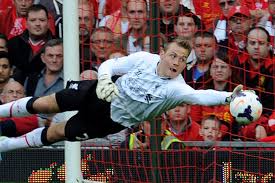 What position in the first XI still most needs addressing?
Dave Cronin: At the time of writing, we need at least one more striker capable of scoring 20+ goals over a season. On average Sturridge misses around 30% of games and last season he also played many times when not fit. With Suarez gone and no adequate replacements signed, the need for Sturridge to play will be even greater and when he is unavailable, we look weak up top. Last season, defenders couldn't just focus on Suarez with Sturridge also around. This season, they will be able to focus their attentions on dealing with Sturridge unless we get another dangerman in there.
I want opponents to be as scared when facing us this season as they had to be last season and right now that is simply not going to be the case. Sturridge cannot replace Suarez because last season we had him as well as Suarez. If Sturridge replaces Suarez, who replaces Sturridge?
In Suarez, we haven't only lost a player who scored 31 goals and was credited with 12 goal assists (though his contribution to our goals scored column was much greater). We've also lost his ability to create goals out of nothing to change the course of a game that might otherwise not go our way. Look at the opening goals against West Brom (h), Norwich (h) and West Ham (h). Moments of genius from Suarez led to eventual maulings when frustrating 90 minutes might otherwise have been on the cards.
Mark Cohen: Again, there's an easy answer and an intuitive one. Striker is the easy answer, but for Rodgers system to flourish like never before, multi-talented full-backs are a must. When you are developing an attacking system to overwhelm defences, having seven attacking players is one of the modern secrets to achieving this. Since Suarez cannot be adequately replaced, it would probably be better to try and get world class attack minded full-backs to address the loss of the Uruguayan's goals and assists.
Chris Rowland: Full-backs are very important positions in Rodgers' system, and given my reservations about Johnson (above), I think this is a vital area for us. But is it more important than striking options in support of Daniel Sturridge? We're not trying to replace Suarez because you can't. But you can offer another individual who represents a goal-scoring threat to the opposition, and I mean a first-team-ready attacker who can play alongside Sturridge rather than an occasional bit-part Plan B like Lambert (that sounds harsher than it's meant to on Lambert, but he's not going to be a first team regular starter, whereas this person must be).
Beez: At the time of writing I would say left-back. The friendly with Dortmund suggested that Johnson may be deployed there, and Emre Can has experience of playing there, but they feel like 'sticking plaster' solutions. I'm still hopeful that Alberto Moreno will be brought in, but it does appear to be the weak link in the starting XI at present.

Surprise package – which player will push on more than expected?
Dave Cronin: I'm rubbish at answering this question. I hope it will be Mignolet. I expect the wider Premier League audience to be surprised by how much Sterling and Coutinho improve this season, though that probably won't surprise Liverpool supporters.
Mark Cohen: Sterling. "Aah!" you say  – "that's not a surprise package!" Again, the answer lies in the fact that 'surprise' is relative. I would say that, such is his ability, that by the end of the season, he'll be in the 60m bracket. By end of next season, "world's most expensive player" stuff will be thrown around. He is a simply breathtaking talent that will take the league by complete storm this year.
Chris Rowland: I don't know enough of most of our new signings to say for sure what sort of impact I think Can and Markovic will have. I will expect decent contributions from Lallana and Lovren. I can't answer Sterling to this because I already expect him to push on to greater heights. So my vote here goes for Coutinho. I want to see his patchy brilliance become more sustained and consistent, as pre-season suggested it might.
Beez: Hands up who said Flanagan this time last season? This is a very tricky one to answer, as Rodgers seems to have a startling ability to get the most out of players more often than not, so who knows who might come to the fore? It'd be nice to think it might be Markovic, and he can progress swiftly from five goals and four assists in the Portuguese league to approaching double figures for both in the Premier League. No pressure, like…
Which young player will make his first team Premier League breakthrough?
Dave Cronin: I think Ibe might make the breakthrough to being an established squad player. He is raw and I can see him conceding a lot of possession and blazing a lot of shots high and wide to the frustration of better placed teammates but with his pace, he is the sort of player who could be utilised in many in-game scenarios (e.g. cruising to victory; shutting up shop and looking to counter-attack; chasing a game, etc.) so it wouldn't surprise me to see him get some games under his belt. I'll predict he scores his first senior goal this season.
Mark Cohen: It looks like Ibe has a hand on that particular mantle.
Chris Rowland: I wonder whether Ilori's chance will come this season – he may be out on loan before the month is out. He looks an accomplished and speedy central defender, if a little slight. But I might opt for Ibe here (though the same applies!). It might be the season where he establishes himself in and around the first team. He'll surely get chances, especially in the domestic cups.
Beez: If he doesn't go out on loan, I'd expect Jordon Ibe to feature more regularly this season, though I guess as the likes of Can and Markovic are only twenty years old, perhaps they should feature in this section too!
How should the Reds approach the Champions League?
Dave Cronin: Bus for home games.  Plane for away games. 🙂
Re-qualifying for next season's Champions League is this season's No.1 objective, but a good showing in the competition this campaign will (a) help strengthen our reputation which will help both commercially and in terms of attracting quality players to the club in future transfer windows, (b) will offer reward and incentive for the players that got us into the competition in the first place, and (c) be great fun for the supporters.
I don't think it's asking too much to field competitive XIs in both the PL and CL throughout the group stage. After that, you just have to go for it and see where it takes you.
For the supporters, this feels more like 2004-05 where Liverpool go into most CL games feeling like underdogs after years of doing nothing in Europe (literally nothing in two of the last three seasons). It is very different to our final CL campaign under Rafa where we were just expected to emerge from the group and it felt a bit beneath us to be playing Debrecen, Lyon and Fiorentina having been used to eliminating the likes of Barcelona, Real Madrid and Inter. Whoever is in our group, I expect carnival atmospheres at Anfield and a real buzz around this competition.
Mark Cohen: This may sound churlish, but it should be approached like a glorious League Cup for now. The sadness of modern football is that it has become far more important to qualify for the greatest club competition on earth than it is to win it! On another note, there is really only one holy grail for us at the moment, and it starts with "the 19th…." Therefore, I would select sides more in tune with the weekend's game than the weekday fixtures as the league is all important. If we get the knockout stage , well then – let's have a go hey.
Chris Rowland: I don't see us as realistic contenders to win the thing – and before anyone says 2005, I know! The draw will give us a better idea of what our prospects might be, but getting through the group stage into the knock-out stage would be as far as I can really expect us to travel. We've got to get used to this caper all over again. But the league is top priority, ahead of the CL – and that's not a stance I've always had in the past, given our love affair with Ol' Big Ears.
Beez: With the aim of finishing first, second or fourth in their group! Liverpool are in quite an enviable position here in a lot of ways; they won't be expected to do too much, as both the manager and the majority of their squad a rookies in the competition, yet at the same time they have the ability to tear some very good teams apart. If push comes to shove, then getting back into the Champions League is more important than going far in it and finishing (say) seventh in the league, so any players carrying niggles should play in the league games and not Europe. I doubt Brendan will see it that way though!
How should the Reds treat the domestic cups?
Dave Cronin: When you're in the Champions League, the League Cup is an unwelcome distraction. I would hope we field only fringe players/kids for as long as we are in the competition. In this season, I can't see any scenario in which we should take the FA Cup seriously. Whether we're chasing a top four finish or the title come January, we need to do anything and everything to optimise our chances and with the potential of further CL involvement post-Christmas, we don't need an additional strain on our resources. Even if we were far behind the top-four challengers, I would still rather we focused on reining them in than do as we did under Kenny and prioritise cups while allowing our League season to descend into farce.
Mark Cohen: With utter disdain.
Chris Rowland: I'm not prepared to write them off. As Jordan Henderson said this week after the Dortmund game, "the aim is to go as far as we can in every competition." Yet I do think all the fringe players and maybe a few from beyond the fringe should be employed to balance the burden on some of the mainstays. I think there's a case for horses for courses here – I don't want to see us taking on a heavyweight opposition with a shadow XI and risking humiliation, but nor do I want to see the full gamut of first teamers selected to play lower league opposition and risking injury and burn-out later in the season. The question is balance. Our squad strength is now greater, so hopefully we can cope better with the additional demands of the CL without needing to utterly dismiss the domestic trophies. The FA Cup is obviously the more significant of the two, and may assume greater significance come January if we fail to make it our of the CL group stage (although then we may find ourselves with the even greater demands of the EL to contend with). And for Rodgers to win his first trophy, even if it is a domestic cup, might be an important phase of the process not to be dismissed too lightly. Arsenal are talking of a load lifted after their FA Cup triumph last season, and the media say it's taken five years off Wenger!
Beez: It's an obvious answer, but they should be reserved for the likes of Jones, Flanagan, Coates, Lucas and Lambert and anyone else who is not starting games regularly. However, I get the impression that Rodgers is keen to win a trophy (understandably so, as he has yet to do so) and I'm sure a number of the players do too; it may seem strange to us, but players tend to prefer medals to a pat on the back for finishing fourth, or whatever.
Where will the Reds finish?
Dave Cronin: I could envisage Liverpool finishing any position between 2nd and 6th. I think our good start last season was a key factor in our unexpectedly brilliant campaign. It gave us belief that we could compete and an incentive to keep performing unlike in other recent seasons where it has felt like the title race, and indeed Champions League qualification race, had sailed off without us before we'd even got going.
With a much trickier opening fixture list to begin this campaign, the key questions will be (1) can we pick up enough points to put ourselves in the thick of the competition come October, and (2) if instead we should find ourselves trailing the top 4 pretenders at that point, can we draw on last season's experiences to find the belief that we can string together a winning run to put us back into contention?
Our previous campaigns immediately following 2nd place League finishes were characterised by mental fragility with the team never recovering from a bad start in 2009-10 and struggling to escape from a winless run stretching to 11 games in 2002-03. I'm really hoping this season will be different and will see us consolidate rather than drop back having peaked.
Mark Cohen: The impossible question. In an alternate universe, Suarez stays, we don't have to play CL and I reckon we win it. Now, much of the foresight in the question has been removed due to us all being unsure over 'how good Rodgers is' vs 'how good Suarez was'. My guess is that we have one of the most remarkable group of youngsters ever to grace the game, and they have all been trained in the deadly art of ultra-attacking football. If they all fire and stay fit, we could win the title.
Chris Rowland: I see a stronger Man Utd, Chelsea and Arsenal this season, and probably Spurs too. City have hardly weakened either. Utd have the advantages of no European football (hah!), an easy-looking first seven games to get confidence and points built up, and allegedly a fortune still to spend.
Getting into the top 4 means finish above one of City, Chelsea, Arsenal and Utd. That's going to be tough, but I'm going for 4th, with City the ones to fall out.
Beez: Somewhere between third and fifth. Heart says the former; head says the latter…..
How many points will the Reds finish with?
Dave Cronin: 75-78
Mark Cohen: Probably around 84 again, with a similar amount of goals. One of Rodgers' greatest achievements so far has been to remove the old noose round our necks of being a small-game struggler. Last season we smacked all and sundry below 10th in the table, and we will do the same again. This means that, provided we fight tooth and nail in the big games, we will have an excellent chance of achieving a similar points tally to last year, especially given Rodgers' team propensity for improvement as the season wears on.
Chris Rowland: I expect a drop from last season, but I expect that from all last season;'s top 4 as points are shared out a bit more. 75-78.
Beez: This is so tricky to forecast. As great as we were last season, I think that on the whole the narrow margins tended to go in our favour when they hadn't for a couple of years before. I think two points per game should be achievable though so I'll say 76.
Prediction for top 6, in order
Dave Cronin: This may be a tad optimistic (which seems odd to say given I'm predicting we drop a position from last season) but:
Man City
Chelsea
Liverpool
Manchester United
Arsenal
Tottenham
Mark Cohen:
Liverpool
Chelsea
Arsenal
Man United
Man City
Everton
Chris Rowland: I'm backing us to finish ahead of at least one of the four teams who might be rated above us. I'm plumping for City, on the basis that they're likely to be more focused on the CL this season. (PS This prediction was written BEFORE the Community Shield, honest, and is not just a knee-jerk reaction to it!)
1 – Chelsea (that hurts)
2 – Arsenal
3 – Man Utd
4 – Liverpool
5 – Man City
6 -Tottenham
Beez:
Man City
Chelsea
Arsenal
Liverpool
Manchester United
Spurs