By TTT Subscriber Andrew Mckay (orton929000).
The world of football media is filled with discussions and debates about the greatest or best ever, but the darker realms of the worst are usually overlooked, apart from an occasional sneering article about a club's most untalented players. This is a shame as studying a team's unsuccessful periods can be as illuminating as looking at their glorious ones and especially so if the reasons for the good times can be traced directly from the lessons absorbed during the bad. Liverpool fans fascinated by failure could argue the case for the worst era by suggesting the barren 1910s or the torpid inter-war period after 1923 as the club won nothing and at times barely even had a manager, but most would probably agree on the 1950s as the worst years of all.
The decade began with an appearance in the FA Cup final and ended with Bill Shankly's appointment, but such highlights were aberrations. The dismal years in between included Liverpool's first relegation for half a century, the lowest ever final league placing, most ignominious FA Cup defeat and two managers who are known more as answers to unhappy trivia questions ("Name the first Liverpool manager to be sacked and for a bonus who was the only one that never managed them in the top division?") than for winning trophies. It would be easy to blame Don Welsh and Phil Taylor for the poor results, but in fact both were as much hapless fall-guys of the directors' failings as incompetent villains. They were also blighted by some wretched bad luck that pre-dated their periods in office, as the failing health of Billy McConnell and George Kay cost Liverpool dearly by initiating the decline.
Chairman McConnell had been the one director of his era willing to spend money, so his death in August 1947 caused the financial climate to chill. Of the ten players signed between his passing and Welsh's arrival, only three cost anything at all, while the £14,000 combined fee for two of them was only slightly more than Liverpool had paid for just one player in Albert Stubbins while McConnell had been in charge. The squad was therefore condemned to get progressively weaker, while the timing of his death also created the strange irony that the first downward step towards the Second Division was taken within weeks of Liverpool winning the 1947 title. Kay's poor health and forced retirement in 1951 robbed the club of an ambitious manager and so the other person who could have been relied on to do what was needed to keep Liverpool competitive. Two of the biggest counter-factuals in the club's history date from this period and are what might have happened had Matt Busby agreed to an assistant position at Anfield, rather than move to Old Trafford in 1945 or if Bill Shankly had been hired in 1951. The question of what the future could have looked like had McConnell and Kay lived long enough to rebuild their team is an undeservedly overlooked third.
An indicting illustration of how Liverpool stagnated after McConnell and Kay had gone is the breakdown of what the fifteen men who were eligible for a 1947 championship medal did next. Nine retired completely, just three continued at a high level after leaving Liverpool and the remaining three, although they kept playing, dropped so far down the leagues to do so that their top-class careers finished the day they left. In modern parlance, the post-war title winners were therefore almost all allowed to stay on the Anfield pitch until they'd completely melted away.
This wouldn't have happened if the directors had spent money, but their refusal to do so now McConnell was no longer around to urge it characterised the decade and hopelessly undermined Welsh and Taylor's regimes. The £13,000 spent on Albert Stubbins in 1946 was close to the English record fee but that it took until 1960 and the £16,000 purchase of Gordon Milne for Liverpool to exceed that figure – legend has it the directors refused to pay more than they had for Stubbins as a matter of policy – summarises the problem. What's more, by the mid-1950s the English record fee had moved on to within sight of three times what Liverpool had paid for Albert, which lays bare that the club wasn't attempting to capture the best talent. The unsurprising results of replacing high quality championship winners with bargain purchases would soon show on the pitch. Rare exceptions to this were full-back Ronnie Moran, winger Alan A'Court and later centre-forward Roger Hunt, but that they all came free from local football emphasises how ineffectual the formal transfer operations were.  There were few scouts at the club during this period anyway, which decreased the chances of what little money was sanctioned being spent wisely.
The reasons for the lack of investment included a claimed responsibility to shareholders to keep profits high, a strait-laced refusal to facilitate transfers with the sort of under the counter payments believed to be common at the time (Matt Busby also tried to remain aloof from illegal inducements, in his case to promising schoolboys, but according to former player Eamon Dunphy reluctantly joined in when he realised that the practice was so widespread his scruples were getting him nowhere) and a comically inept negotiating technique that involved asking the selling club the minimum amount they would accept and then offering even less. As time went by fan frustration and cynicism grew, to the point where it was thought Liverpool were disingenuously aiming at impossible targets to give the false impression they were trying.
The institutional problems went deeper than just frugality however, and were rooted in an ossified boardroom culture which discouraged debate and dissension. The club saw this as part of the proud tradition of not washing its dirty laundry in public, but in this case the Liverpool Way was simply getting in the way at a time when open criticism and the fresh thinking which could lead from it were desperately needed. Director elections were rarely contested as the old guard simply re-elected themselves and suggested to unwanted new candidates that they step aside rather than stand, while shares were usually passed on to like-minded family and friends. There was therefore little chance for new ideas from outside to be heard, either. Such attitudes were highlighted by the board's proposal to criticise the televising of the 1953 "Matthews" FA Cup final, which left it looking exasperatingly hidebound in contrast to the rest of the nation which got on with enjoying the first major televised sporting event. Liverpool FC apparently wanted no part of modernity, either in how it operated or in the football world as a whole. The Anfield boardroom was probably no worse than others of the era, which were "riddled with complacency…staleness and immobility" according to football historian Neil Carter, but that was little consolation in Liverpool's case as the dysfunction was creating increasing momentum towards relegation.
This was the unpromising situation former Brighton manager Don Welsh inherited in March 1951. He'd had some success as a player, rising through the divisions with Charlton Athletic before the war and winning the FA Cup with them after it, and was already known to Liverpool fans for his goal-scoring exploits as a wartime guest. This apparently bolstered his credentials, although it needs to be despairingly noted that if wartime appearances were a main criterion then Liverpool could have had Matt Busby, future title-winner with Wolves Stan Cullis and a right half from Preston named Bill Shankly. Welsh was also seen by the directors as a moderniser, one of the new breed of "tracksuit" coaches, but more importantly he was young and therefore cheap.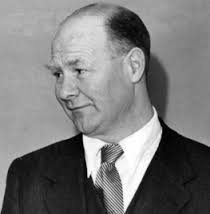 Even assessed on its own terms, his hiring feels uneasily less than the sum of its parts. Liverpool had found title-winning managers outside the top flight before in David Ashworth and George Kay and would do so again with Bill Shankly, but Welsh is the only one ever recruited from the third tier of English football. In addition his enthusiasm when hired, saying how eager he'd been for a chance to put his coaching ideas into practice, portrays him less like a man appraising the challenge ahead and more like one who can't quite believe his luck, which may well be the truth as he never even applied for the job. The directors were nonetheless sure they'd got it right, as the chairman made a point of addressing the players to say that Welsh's playing career "entitles him to your confidence", but that they genuinely thought he was the man to rebuild an ageing team of former champions says something unnerving about their judgement. To make matters worse, Welsh would see a lot more of it as the directors' intention was that he would work with them and so benefit from their wisdom. Collective mediocrity may not have been the aim of such an arrangement, but it was certainly the outcome.
And as if all this wasn't bad enough, Liverpool could have had Bill Shankly instead. He applied for the position but was unimpressed to hear he would not pick the team, famously replying "What am I manager of then?" The directors would fortunately get a second chance at Shankly eight years later, but in 1951 were too conservative to sign up for his radical manifesto. There's a footnote that he returned to Carlisle expecting to get the job anyway, perhaps thinking that once in place he'd be able to argue his case for picking the team himself, but on finding out Welsh had got it reasoned his being a Mason must have made the difference as there were already a few among the directors who appointed him. Considering how Don Welsh turned out, it's as good an explanation as any for why he was hired.
The new man was a colourful character, to the point of violently clashing with the dignified monochrome of predecessor George Kay. He was partial to fancy dress. His party piece was to walk on his hands and then challenge others to do the same. Welsh signed Alan A'Court by impersonating a policeman, approaching him at the park where he was playing and pretending he needed to speak to him about a stolen bicycle. He is also supposed to have entered the deathly silent Anfield dressing room after his team's relegation was confirmed and declared "What a f——g day. The reserves lost as well!" Welsh may not have been an outright buffoon, but he was very close to the sort of relentlessly japing uncle idolised by small children.
The response of the players seemed to divide along age lines. The younger ones, such as Ronnie Moran ("I liked him…I'll never forget him because he gave me my chance") and Alan A'Court ("cheerful character who loved a joke and was a great extrovert") were in favour, but the older hands were less so. Ray Lambert didn't think "he took to the responsibility of the job that he was doing", while he and fellow defender Laurie Hughes were politely incredulous at his antics as they recalled their impressions for a club history DVD. They were both, incidentally, a decade or so younger than their manager. But worst of all was Billy Liddell's damning silence in his 1960 autobiography. He remembered George Kay with warmth and sympathy, acknowledged the strain former team-mate Phil Taylor was under by the end and was finally optimistic for what Bill Shankly might achieve, but bar a few strictly factual references did not say a word on Welsh as either a manager or as a man.
A manager who does not carry the entire dressing room with him is unlikely to succeed, but even had everyone believed in Welsh he would still have struggled with the toxic combination of ageing star players who were either waning or retiring and their inadequate replacements. Welsh's Liverpool finished ninth at the end of his partial first season in 1951, which was more or less where he'd found them, but that was the high point. 1951/52 was apparently similar with a final position of eleventh, but a five month run without a home league win in mid-season was a portent of the future as the erosion of talent began to wear holes in the team. The next year was worse as Liverpool were humbled away at lower league Gateshead in the Cup and  only escaped relegation by winning their last game.
Welsh's fun training methods, which included games of leap-frog and tunnel-ball, presaged a later job as a sports coach at a London school but were an unusual way to revive a declining professional football club. It's doubtful if his aim to modernise training was achieved, as A'Court's account of the daily schedules suggests there were still plenty of the old–fashioned methods Welsh had been keen to end. Old habits proved hard to shake in the matches themselves too, as A'Court went on to describe the tactics as "honest and straightforward, with the centre forward going in hard". There were some moments of inspiration, such as a 2-1 Cup win over Wolves in 1952 which owed much to the confusion Billy Liddell and Cyril Done caused the opposition by swapping positions despite wearing their usual numbers and practice geared to beating Everton's offside trap ahead of a surprise 4-0 Cup win in 1955, but they were rare.
More the norm was the lack of professionalism which led to the lack of proper footwear at Birmingham City on a frosty pitch in 1954 and so a record 9-1 defeat and the inexplicable failure of the coaching staff to see the merit of continuing to practice set-pieces despite that Everton result. But then, new ideas did not enter the club's thinking during this decade. Other teams won trophies with tactical advances in the 1950s, such as Tottenham's 1951 championship with Arthur Rowe's "push and run" style, Manchester City's 1956 FA Cup which was aided by Don Revie as the sort of deep-lying centre-forward pioneered by the Hungarian national team and Brazil's 1958 World Cup with their new 4-2-4 formation. Liverpool's team would be as untouched by such developments as the club's stock of silver polish.
The disastrous 1953/54 season began with a US tour, although the effects would mockingly parody those of its equivalent seven years earlier which set the team up for the title. As Red Men author John Williams put it, this one "seemed to drain them fatally for the new campaign" as Liverpool won just twice in the first twelve games. They slipped into the relegation places in mid-December and never left. A panic buying spree garnered four new players in the run-up to Christmas, but the cumulative bill of £37,000 was unimpressive when averaged out across them all. It was too little and too late for a team which would finish bottom and concede a club record ninety-seven goals. Liverpool surprisingly won three out of four games in early April, but their plight was such that the brief revival failed to even lift them off the bottom of the table let alone save them from the drop and the relegation was confirmed by a 1-0 home defeat to Cardiff City in the next game. The Titanic hadn't even been commissioned, let alone sunk, the last time Liverpool had played in the Second Division.
There's a plaintive desire to point out that over three years and 130 games lay between Liverpool and the trapdoor when Welsh was hired so the relegation couldn't have been inevitable, but it feels so regardless. The problems of inferior players and lethargy in the boardroom were only parts of a much worse whole, but no one with any influence at Anfield had the vision to see what these individual issues could add up to. The directors were asleep at the wheel in the early 1950s and although the hasty transfer business at the end of 1953 did suggest a partial awakening, it was too late by then to divert away from the resulting crash as the course had been set for too long. The club had lost too much talent and ambition across the previous seven years for any other outcome to be likely by 1954.
So after a first relegation in half a century and a manager whose contract had now expired, what was a board to do? Renew the contract, obviously. As John Williams caustically put it "…he was doing the Liverpool board's bidding without complaint", so why not? Welsh did murmur something to the directors about the team having too many players growing old together, but nothing came of it. He was bullish for the following year's prospects, publicly announcing that "we are all resolved to win promotion in one season", but with four more title winners finishing that summer and the directors still taking care to run the finances with their hands tied behind their backs so no one could reach the cheque book, this was unrealistic. The first season in the second tier was a write-off as the team leaked an appalling ninety-six goals – at least the ninety-seven a year earlier had been conceded to top-level forwards – and finished eleventh, the worst final placing in the club's entire history.
The astonishing thing is that Welsh remained in charge for another year after this, although the timing of his departure in May 1956 was ironic as Liverpool had just finished third, making it the only occasion his team improved from one year to the next. A further surprise is that he left of his own accord, telling reporters that "I came to a sudden decision and handed in my resignation". He explained that he was unhappy with the board's primacy over team selection, although this apparently did not go down well as he wasn't granted the traditional note of thanks to departing managers in the minute books. A minor mystery is why modern histories generally say he was sacked while contemporary accounts refer to resignation instead of dismissal. He was probably jumping before he was pushed anyway, but it nonetheless raises the interesting point that history can sometimes be shaped by perception as the discrepancy is possibly caused by modern writers looking at his record and finding it too hard to believe he wasn't the first Liverpool manager to be sacked as it would be such a fitting punishment.
However, Welsh was justified in feeling aggrieved at the board's interference. He was undoubtedly one of Liverpool's worst managers and had done little at Brighton to deserve his chance at Anfield, but there's still a hint of poignancy about the way his initial enthusiasm for the job was ground down by the unhelpful directors into a disappointed frustration. Nevertheless, the conservative culture underpinning the assumption that the board knew best is also what kept him in a job for five years. After all, if a club lacks ambition the manager should be safe as by definition he can't fail if he wasn't asked to succeed in the first place.
He was replaced by his coach and former player Phil Taylor, who'd won the league under George Kay in 1947 and captained Liverpool in their Cup final defeat to Arsenal three years later. The leadership qualities that captains were assumed to have were highly prized by clubs looking for managers during this period and indeed Welsh had been Charlton's captain for both of their post-war Cup finals. Taylor was respected by the squad and could be sold to the fans as a former player, in much the same way that Welsh's wartime games were considered a plus, showing that whatever else the directors lacked in the 1950s they did at least understand rudimentary PR. However, A'Court's description of him as "a gentleman" and "a real nice guy" strikes a jarring note, as it raises the question of why his personal qualities are being discussed instead of his worth as a manager. Taylor's time in charge would bear out these concerns and reveal the cachet of his previous captaincy to be a red herring, as it became clear that his modesty and reluctance to make waves were what had really earned him the board's approval.
Another awkward point is that if Welsh was deemed a failure then why would anyone else from his regime be any better? The directors seemed unsure themselves, as Taylor was described simply as a "liaison man" between themselves and the players, began at less than two-thirds of Welsh's weekly salary and was technically only a caretaker-manager for the first year of his employment. They even switched the coup de grace from the end to the beginning by fatally undermining him when he took the role through their public affirmation that they would have "the final say in all matters of importance". It was almost as if they were smarting from Welsh's parting shot about their interference and so were determined that the next man should know his place.
Taylor was thus paradoxically promoted to a job which was losing status; to borrow Shankly's question, what was he manager of? No other Liverpool boss, with the possible exception of George Patterson between the wars, has ever had less power than the unfortunate Phil Taylor. Some English managers were now beginning to grow in authority, but this was not yet standard and depended on the club and the individual's strength of personality, with Matt Busby at Manchester United and Stan Cullis at Wolves being the obvious contemporary examples. Don Welsh had lacked the required strength to wring change from the Liverpool directors and Taylor was no different, although to his credit he did concede as much later, saying that "I was probably not a strong enough personality to be a good manager, because you really do need to insist on being in charge". The stumbling block of directorial team selection also tripped him up as effectively as it had his predecessor. Taylor explained after he left that he and Welsh had to present their teams to the board and, although winning sides were usually left alone, it was different when changes needed to be made and he recalled "times when the side that ran out was not really the one I had wanted to play." Taylor displays a very English kind of stoicism in bearing such indignities and was, one feels, the past Liverpool manager most likely to have responded to even the most maddening of setbacks by ruefully shrugging that he mustn't grumble.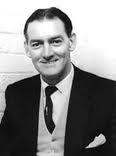 Things therefore continued under Phil Taylor much as they under Don Welsh. There was some tinkering at Melwood, such as the laying of a cinder track for speed training and the installation of a new machine for treating injuries, but no more. 1960s full-back Chris Lawler would look back on his days as an apprentice and describe pre-season training as a "joke" in comparison to what was practised under Shankly, while Ronnie Moran's remark that he learnt more from Shankly's first few months than he had in his entire career to that point was indirectly a similarly critical comment on previous regimes. One difference by 1956 is that ageing players were now scarcely a factor as only Liddell and Hughes remained of the title winners, but this was no cause for relief as the replacement of the old guard with inferior players had simply exchanged Welsh's old problem for Taylor's new one.
The football was at least more refined towards the end of the decade, with A'Court recalling that the combination of a thoughtful Jimmy Melia and skilful Jimmy Harrower up front heralded a more subtle approach as the team became "less dependent on high speed charges out of defence and first time centres for the big men in the middle." However, such stylistic improvements were counter-weighed by both the continued failure to scout upcoming opponents and a decrease in team spirit, as young winger Johnny Morrissey later said there was "a big separation" in the dressing room between the senior pros and younger players. The latter was probably not the sort of problem the diffident Taylor excelled at solving.
The only sources of pride left to supporters by now were the muscular talents of Billy Liddell and consequent nicknaming of the team as "Liddellpool" in honour of his disproportionate contribution. Strictly speaking all this was harsh on the likes of Moran, A'Court and evergreen veteran Hughes who played on until September 1957, but given how many journeymen there otherwise were it is understandable that the Liverpool first XI at this time is now remembered as one John Lennon and ten Pete Bests. Liddell's legend is also based on the loyalty which saw him stay despite the financial and professional costs. He refused to join the brief post-war exodus of British players who chased what would unfortunately prove to be only fool's gold in South America as his sons were too young for him to consider it, while a few years later also turned down Aston Villa's offer of an escape from the Second Division because the club and city of Liverpool by now meant too much to him to leave.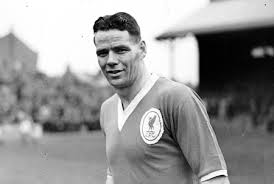 Even Billy Liddell's talents couldn't rescue Liverpool in the 1950s
Overall, Taylor's Liverpool became an object lesson in the definition of insanity as doing the same things but expecting different results. In an era when only the top two in the Second Division were promoted, his team continued the trend started by Welsh's third place in 1956 by subsequently finishing third, fourth and fourth. Whether it was a defence that was not as sound as it needed to be or goals which only came in bursts as there was no regular striker apart from Liddell, Liverpool were never quite good enough to go up. There was some truth in the folk wisdom that Liverpool were always in the hunt for promotion during this period before stumbling around Easter, as this happened in both Welsh and Taylor's last full seasons in charge in 1956 and 1959.
The league form was deeply frustrating but would at least not get any worse. Unhappily, the FA Cup would as the embarrassment at Gateshead under Welsh was superseded in January 1959 by a third round disaster at Southern League Worcester City. Injury meant Billy Liddell missed his first cup-tie since the war and his beleaguered manager watched in horror as Liverpool lost 2-1. The scale of the humiliation can be simply measured by the opening line in the Guardian's match report, which lauded the host town for its famous sauce, cathedral and cricket ground but, crushingly, made no mention of it being known for a football team. There had been far too many days like this during Liverpool FC's most miserable decade and this was as bad as any of them, but there was now also hope that the gloom would start lifting and it was coming from the unlikeliest of sources: the boardroom.
Thomas "TV" Williams had joined in 1948 and was behind both the purchase of the land for the training ground at Melwood in 1951 and the priceless retention of Bob Paisley on the backroom staff following his retirement as a player in 1954. He also arranged the letter from local grandee John Moores which gave Paisley an observer's access to local hospitals and so aided his physiotherapy studies. Unfortunately Williams would initially, as the only one showing signs of life among the otherwise quiescent directors, be in the same position McConnell had been prior to 1944 and would not be able to effect significant change until he too became chairman. This was painfully proved by how his purchase of Melwood was not fully backed by his colleagues, who went no further to help put facilities in place than merely paying for a new boundary wall.
He was elected to the chair in 1956 and immediately set the tone for reform by warning that everyone at Liverpool, from boardroom to boot-boys, was going to have to pull their weight from now on. The tangible confirmation of this was the emergency meeting called in October 1958 following a heavy defeat to Shankly's Huddersfield Town, at which concerns about Taylor's regime were openly discussed. Questions regarding the manager's future were deferred on this occasion but a restructure of the coaching was agreed, which saw Bob Paisley promoted to first team duties from the reserves where he was replaced by newcomer Joe Fagan and veteran Albert Shelley, who had arrived with George Kay back in 1936, put out to pasture in the treatment room. The pivotal change however was the appointment of Reuben Bennett as chief coach, because here at last was something different. Williams had been tracking Bennett's career in Scotland for some time before landing his man and had also taken a hard look at Bill Nicholson, who would soon start building his great Double winning team at Tottenham. The players remained mainly second-rate for now, but the club was finally displaying some ambition by trying to find the best coaches to guide them.
The other significance of the reshuffle is that Taylor wasn't consulted, despite the way it further diminished what little authority he had. He would have another year in the job and even the Worcester debacle was still three months away, but from this point on he was a lame duck. He would later say that he took the hint to resign when the directors told him about their plans with Bill Shankly, but it would be surprising if he hadn't suspected his time was up long before, as it's easy to imagine him surveying his new coaches and suddenly seeing, with horrible clarity, that they'd probably been appointed for the next manager's benefit.
The missed promotion in 1959 was followed by a poor start to the next season, which placed Liverpool in mid-table by early November and sealed Taylor's fate. He later remembered that he "wasn't really too sorry because I didn't enjoy managing under the existing circumstances" and said to the Liverpool Daily Post at the time that his best hadn't been good enough. For all his apparent decency as a man, Taylor lacked the necessary edge to be a manager. His further quotes to the Post, saying he had "never caused anybody any trouble" and that "the main thing was that whenever we (presumably him and the directors) were at variance we always agreed to disagree" sadly said far too much. He had been the conciliatory candidate, at a time when Liverpool needed someone much more forceful.
One difference between his departure and Welsh's is his expression of disappointment in himself rather than the board, even though his powerlessness meant there was only so much he could be blamed for which in turn gives pathos to his willingness to take responsibility. It was an honourable thing to do and makes it easy to understand why his players liked him, although whether the directors deserved the gesture is another matter. He also stayed loyal, managing to sound merely wistful when later commenting that he "couldn't help wondering…how I would have fared if I had been able to sign newcomers like Yeats and St John" instead of justifiably frustrated that he was denied any chance to sign good players. However, Taylor was surely aware there were other problems at Anfield besides him. The accepting tone of his comments while in office suggests he always knew his place and how things were likely to turn out; after over twenty years at Liverpool he would have known the club too well to hope for anything else. Such passivity was of course part of the problem with Taylor, but it does at least confirm his attitude as one of resigned realism in contrast to the outsider Welsh's thwarted idealism.
Managing Liverpool proved the high point in the managerial career of Don Welsh. For the next few years he interspersed management at third tier Bournemouth and non-league Wycombe with running a pub in the West Country and a brief stint as a school sports coach in London. He did eventually return to first love Charlton Athletic, although perhaps tellingly it was on the administrative rather than the coaching side. He died just short of his 79th birthday in February 1990. Taylor never managed again after leaving Anfield but there was a happier postscript for him as he regularly watched his old club and was pleased to see them become so successful. His attendance continued well into old age, which moved club museum curator Stephen Done to wryly observe in 2006 that Taylor, across playing, coaching and spectating, must have seen more Liverpool games than anyone else. He passed away in December 2012 at the age of 95, at the time of his death the oldest former England international and last of the 1947 champions.
The two keys to understanding Liverpool FC's pre-Shankly history are that the directors held all the cards so the manager was unhealthily dependent on how ambitious they were and that the directors themselves needed strong leadership if they were to be ambitious in the first place. If they lacked a dynamic chairman, the manager would suffer as the power structure meant he only had a limited ability to help himself and this was the serious problem faced by Don Welsh and Phil Taylor. Predecessors Tom Watson and George Kay had shown there were ways round it, such as dealing with the directors shrewdly or having the gravitas to earn their respect either through force of personality or past achievements, but none of these points applied to Welsh or Taylor. They had little to offer beyond lower league experience and deference, so were helpless in the face of their unambitious directors and helplessness was therefore soon a condition that extended to the teams they nominally led. Taylor is present in just one of the squad photos of the era and Welsh none at all, which bluntly symbolises their lack of authority.
However, their lack of power means they can't be held wholly responsible for Liverpool's underachievement in the 1950s and they never had enough money to spend to improve the team either. They could perhaps have got more out of the resources they had and be criticised for not having the strength of character to argue for radical change, although they weren't hired for an ability to bang tables and probably owed their jobs to their inabilities to do so. Even their formidable successor, who was much more comfortable in the heat of an argument, would need the deus ex machina of John Moores' intervention to solve the money problem. Welsh and Taylor would have needed to be exceptional managers to be successful under such conditions, which is a euphemistic way of saying they never stood a chance.
The majority of the blame for Liverpool's worst decade rests with the board. The directors only wanted cheap in the manager's office and got what they paid for, although it's still bewildering that in Welsh's case they head-hunted a man from the old Third Division. The era can be summarised in an almost comical rhetorical question: if a football manager is denied power, denied transfer funds and his directors lack ambition, what will happen to his team? The lesson of Welsh and Taylor's time isn't that they were necessarily terrible managers, but how institutionally flawed Liverpool FC had become. There was now no hiding from the reality that the rubble of the 1950s needed to be cleared and something new constructed. Happily of course, this was exactly what was about to happen.
Winston Churchill once observed that countries can owe a lot more to bad kings than good ones and perhaps in this counter-intuitive way Taylor didn't completely fail after all. Consider what might have happened if he had taken the team up. TV Williams' zeal in the late 1950s was only a start because, as Shankly's sometimes fraught first eighteen months would show, there were still plenty of conservatives in the boardroom who baulked at further change. Therefore, if Taylor had won promotion there could have been enough around Anfield who saw this as the aim fulfilled to scupper any hopes Williams had of convincing them to back him as he pushed for more, such as appointing a new manager. Taylor's failure thus did Liverpool an incalculable service as it avoided the nightmare alternative reality in which he did just well enough to keep Shankly away and so the rather limp epitaph on his reign that "at least the next man did better" needs to be expressed much more strongly. To succeed by failing is a typically English piece of understatement, so one likes to think that the droll irony would have appealed to Phil Taylor.