By Paul Tomkins.
This autumn will be TTT's 5th birthday, and we have had the same basic design since launching in 2009 (bar a shiny new banner a couple of years back).
It's time to give the site a major overhaul, to improve things from top to bottom. First of all, the site will be closed for a few hours overnight to switch to a better server. But we'd like to hear from you, the Subscribers, about what we can look to improve.
This post is for Subscribers only.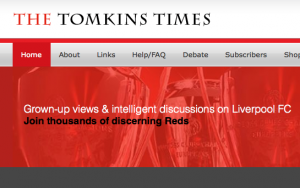 [ttt-subscribe-article]