By Krishen Bhautoo (TTT Subscriber Krishaldo).
First of all thanks to all TTTers who voted in the TTTEPLTOTS polls and thanks to Dan for putting the polls into the article (even if he wanted to rig the voting so Hendo was the winner of every catergory!).
The phonelines are now closed so any calls or texts now submitted will not count although you may still be charged, and if you are watching on +1 please do not vote.
Before we get to the main event, lets see how each team did regarding the number of nominations for this coveted award.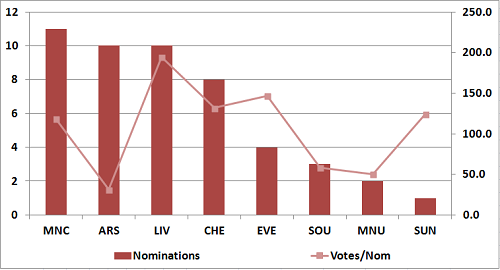 This article is for Subscribers only.
[ttt-subscribe-article]