By Si Steers.
Liverpool Football Club is on the rise again; whilst Brendan Rodgers deserves huge credit for his role in transforming the fortunes of the team, it is John Henry who is the primary architect of the club's renaissance. Henry is a man who understands that innovation plays a critical role in success in both business and sport.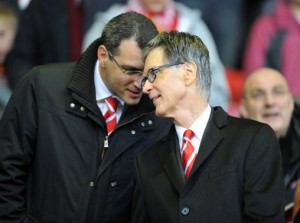 So what exactly is innovation? Innovation can be described as a new or different way of thinking, exploring new ideas to achieve success. Being innovative is not being afraid to fail when pursuing success.
Henry recognised at the Boston Red Sox that he had to embrace innovation if he was to close the gap with the New York Yankees. When the Oakland A's rebuilt the blueprint of baseball drafting, it was Henry who was at the front of the queue looking to take that model to re-build the Red Sox. Sometimes innovation is about looking and learning from others.
John W Henry is an innovator, he has achieved sustained success in Boston by looking to do things a different way. He isn't concerned or scared by failure; he recognises that if you are to succeed, failure will often be a by-product of your journey.
Fear of failure
Under Brendan Rodgers, one of the biggest changes in Liverpool has been there is no longer a fear of failure. That comes from the very top of the club. Henry and FSG have made mistakes, but they recognise that for Liverpool to close the gap it is going to be innovation that gives us a competitive edge.
The appointment of Comolli is a good example of where FSG wanted to try something different, but acted quickly when it didn't work out. They recognise that player trading doesn't always have to mean finance equals success – they have been searching for a different formula.
Henry always looks at the big picture with Liverpool; he isn't reactive and every move he makes is aligned to a carefully crafted strategy. What a supporter may view as a mistake, Henry will look at as a by-product of trying to do something innovative to bridge a gap.
Steve Jobs once said "Innovation distinguishes between a leader and a follower" – and he was spot on. Looking at innovation in a football context is a murky subject; as most supporters have no appetite for failure. But there is nothing to fear from failing, if you learn from it.
One of the world's greatest athletes, Michael Jordan once said "I've failed over and over in my life, that's why I succeed".
Henry and FSG are born out of entrepreneurial roots; and it is that mindset of growing a business through innovation that is the hallmark of how they manage both Liverpool and the Red Sox.
There are four examples of how Henry has looked to innovation at Liverpool to help him rebuild the club:
Appointment of Rodgers
Henry has masterminded the revolution at Liverpool, but he needed to appoint a Manager who shared the same passion for innovation to lead it for him on the pitch. In Brendan Rodgers he saw all of the attributes that make up a great leader, but he also saw a man that looks to innovation as a method to achieve success.
Rodgers and Henry share many similar attributes; by appointing Rodgers, Henry was investing in the potential of a man that could apply his thinking to football.
Rodgers has grown impressively this season. He is always searching for new ways of doing things; as I looked at in 'Player mentality: does it matter?' Rodgers has recruited one of the world's leading sports psychologists to work with his players on the mental side of the game; there is no tangible evidence to suggest Professor Peters has made a difference, but the team look collectively stronger both physically and mentally this season.
Rodgers is also innovative in how he sets his teams up; nobody quite knows what system we play or how we will approach any g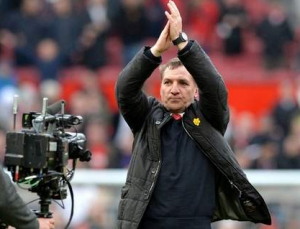 ame. He isn't a traditional tactician; he retains an element of unpredictability that has given us an edge this season. Rodgers isn't confined to traditional tactics; he likes to innovate, think differently.
It was Henry's appointment of Rodgers that is translating innovation off the pitch to innovation on it.
Transfer Committee
We all know that Damien Comolli didn't work out; the idea was right, but the execution left a lot to be desired. Comolli was appointed to look beyond the obvious to find value in the transfer market; but when value comes in at £35m for Andy Carroll, you need to re-evaluate your approach. That said, £22m for Luis Suarez will always go down as a deal that went through on Comolli's watch.
Henry obviously wants to find a competitive advantage in the transfer market; so the transfer committee was put in place in the summer of 2012. The idea of a transfer committee isn't maybe that original, most clubs have a similar kind of structure. But it is the very rigid remit of Liverpool's transfer committee to source value that makes its different.
There are a range of views that make up a collective assessment of every target at Liverpool, based on analytics and traditional scouting. My sense is that Henry is searching for the Oakland A's' solution in football with Liverpool – perhaps looking to a club like Dortmund for the closest model to follow.
We are probably not quite there yet with the committee, although it has had some real success, but as the team grows and looks to the top end of the market it is harder to source value, as Dortmund have increasingly discovered. But Henry will keep searching for the formula until he finds one that can take us on to the next level and keep us there.
Commercial
Dunkin Donuts are probably not a commercial partner we would have looked to under previous regimes. FSG are very aware that the biggest growth area for Liverpool is in the commercial space; it isn't always an ideological partnership, but the club are very innovative about how they are adding revenue to the bottom line.
Billy Hogan has taken our commercial operations onto a different level. There is a very American – or drilling down even further, 'Red Sox' – feel to how Liverpool are growing in the commercial space. The Red Sox have added over 90 commercial partners under FSG to bridge the financial gap on the New York Yankees.
The innovation in our commercial operations is going to be absolutely critical in the long term sustainability of our success. Liverpool Football Club has a worldwide fan base, and its global footprint presents real opportunity. It needs a progressive and innovative strategy to take those kinds of opportunities.
The three sets of accounts under FSG have all posted losses; but there has been one common factor – and that is the growth in commercial revenue. We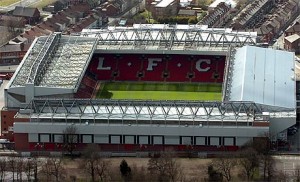 will soon be in a space where our commercial strategy is directly impacting our profitability – and ultimately, our ability to compete.
There will come a day where our commercial deals are going to play a critical factor in bringing world class talent to Anfield.
Stadium
It can't be done; there is no way Anfield can ever be redeveloped. The council won't allow it; the only way we can extend our capacity is to build a new stadium.
That has always been fact; well, until John Henry came into the picture. All of a sudden, Anfield redevelopment has now become a possibility. How is that?
It is because Henry looks beyond the impossible; he has understood that the economics of building a new stadium vs redevelopment just do not add up. Nelson Mandela once said "It is only impossible until it is done" – that is a nail firmly on the head with Anfield redevelopment.
Innovation is very much about looking at issues from a different perspective; tackling problems that seem impossible to solve with a mindset that nothing is impossible. We are now in a space with redevelopment where we are finally on course to find a stadium solution fit for the 21st Century. And that solution is Anfield.
FSG have taken exactly the same approach in Boston with Fenway; they have made it work by thinking differently, by challenging the idea that it cannot be done.
Innovation can take us a long way
The reason that FSG succeed is because they are relentless in the pursuit of success. They will accept failure because they know that it is very much part of the journey to succeeding.
They have been through that journey in baseball; they have failed with the Red Sox, learning along the way to find the formula to three World Series titles in a decade.
FSG have been on a learning curve at Liverpool; but they are committed to innovation as a methodology to achieving success. They have invested in an innovator with Rodgers, and they know that innovation needs time more than money.
John W Henry is an innovator – he is not afraid of failing, he will challenge traditional ideals and seek new ways of doing things to take Liverpool Football Club to the pinnacle of the game.
We will look back on this era and recognise Henry and Rodgers as being transformational figures in the rebirth of Liverpool Football Club.